Domino Records x Uniqlo T-Shirt Collection
The UT (Uniqlo T-Shirt) store in Harajuku is currently promoting a new collection of shirts that they've released in collaboration with the popular UK record label Domino Records. Domino Records is home to – or has put out releases by – many popular bands including The Kills, Franz Ferdinand, Arctic Monkeys, and Mouse on Mars. The entire front of the UT Harajuku shop is plastered in Domino Records band posters and artwork.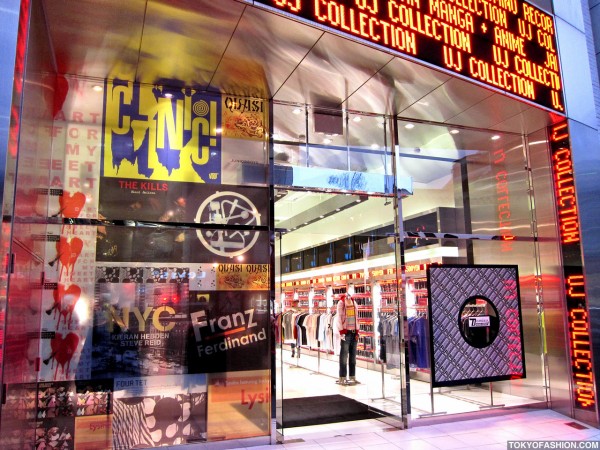 Not every band on Domino Records is involved in the Uniqlo collaboration, but there are quite a few well known bands represented. The artists in the collection include The Kills, Mouse on Mars, Four Tet, Wild Beasts, Clinic, Max Tundra, Fridge, Junior Boys, Palace Music, and Quasi. Besides the band t-shirts, the collection also includes several colors of Domino Records shirts.
The UT x Domino Records t-shirts are priced at 1500 yen (about US$20) each. With most of the UT collaborations, the shirts are produced in limited quantities, so it's best to get them early if you want to get them at all.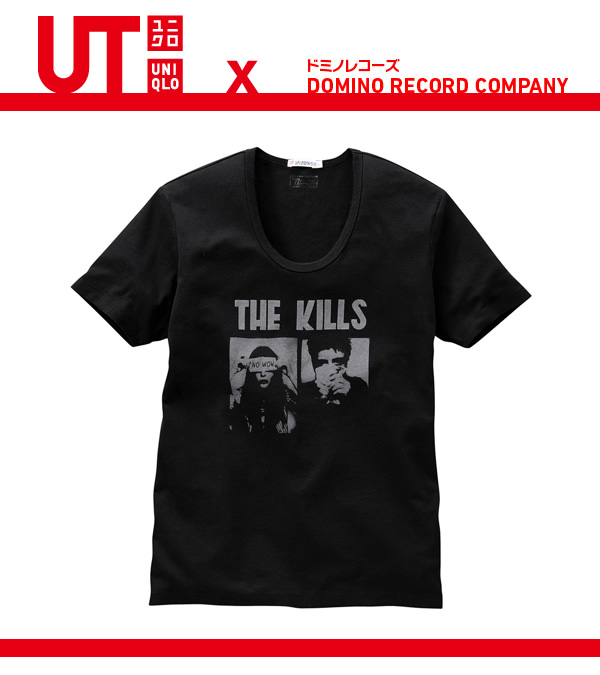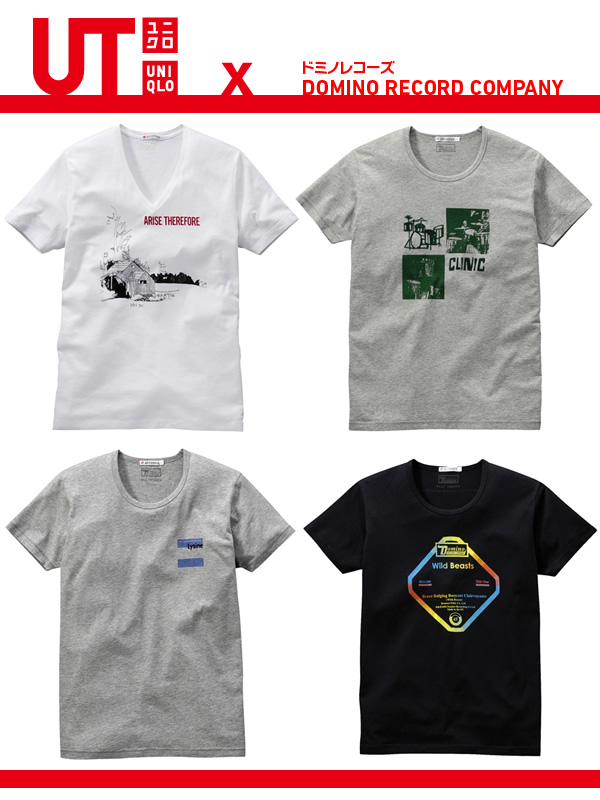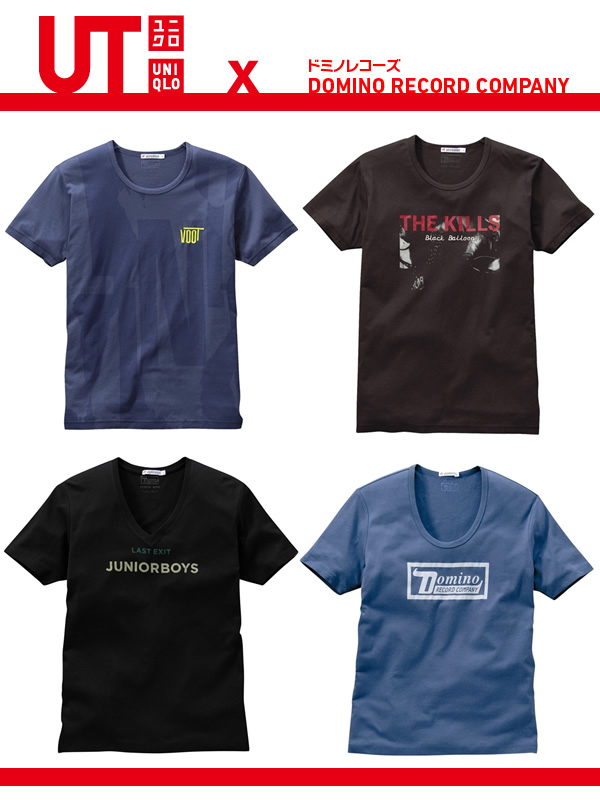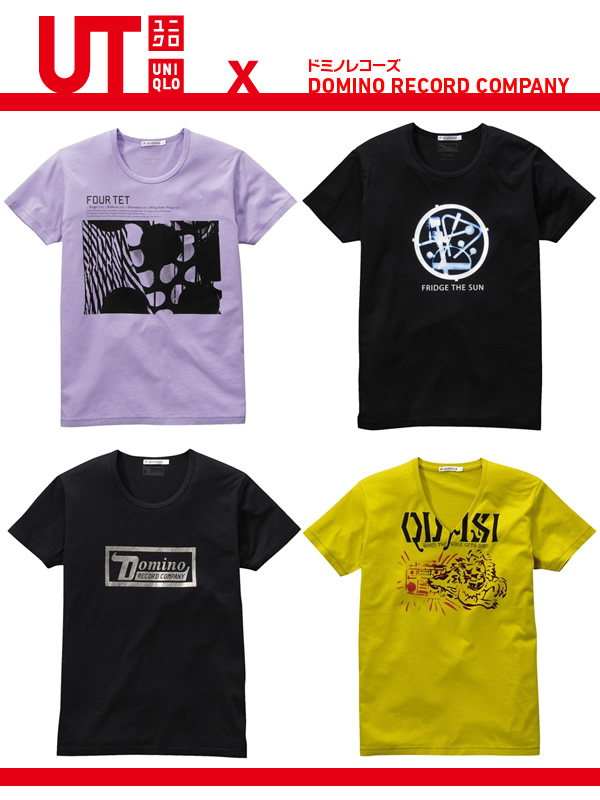 External Links: