This friendly girl is Hitomi, a 25 year old who works in the service industry. She's wearing an unusual shirt with a draped back from Bless (see the photo below) and black pants from J-Brand. She's also wearing black suede platform boots from Pierre Hardy.
Hitomi's fabric and leather bag is from Corto Moltedo. Her accessories from Chanel and Hermes include a silver coin bracelet and a silver ring.
Hitomi told us her favorite music is classical and electro. Her favorite brand is Corto Moltedo and her favorite shops are onze heures in Kyoto and Dog Harajuku. She invites you to follow her on Twitter.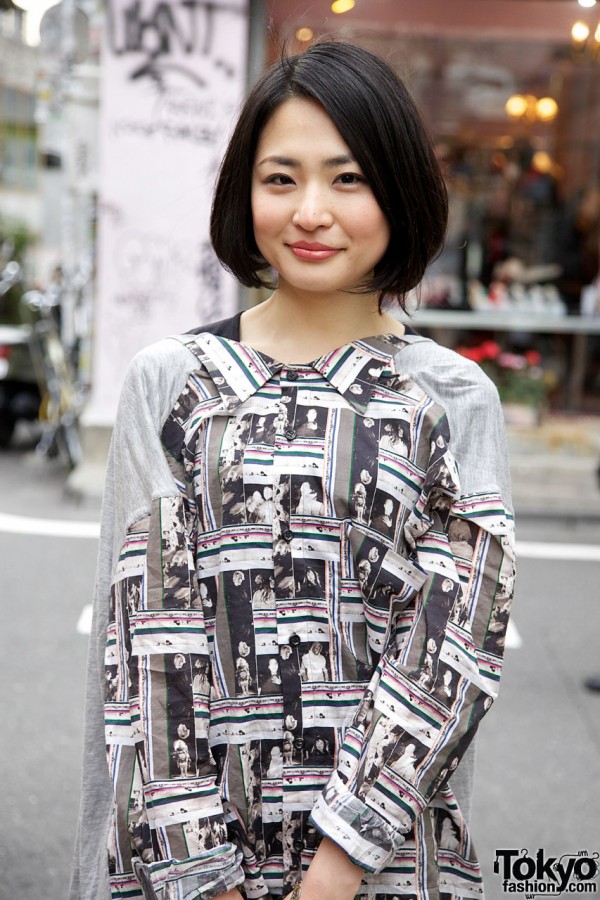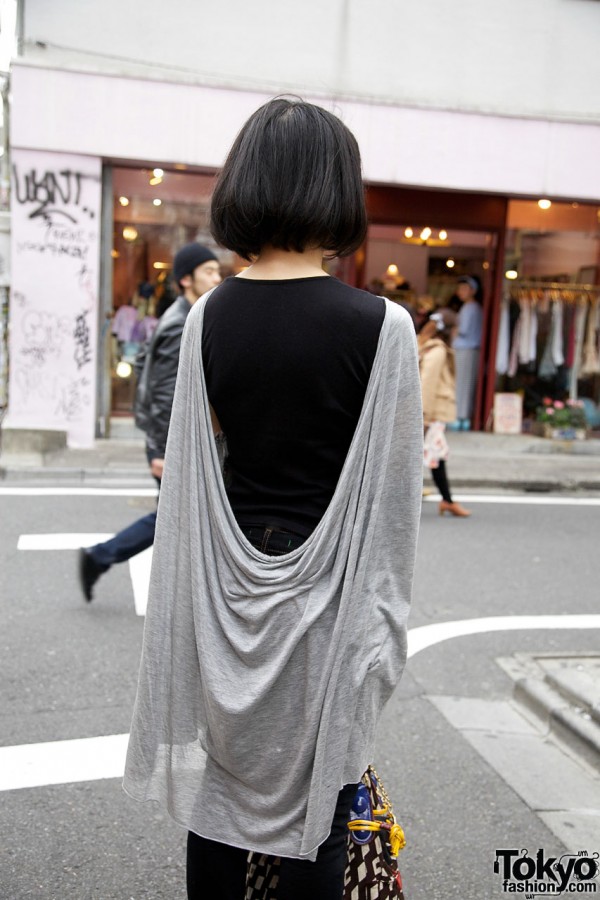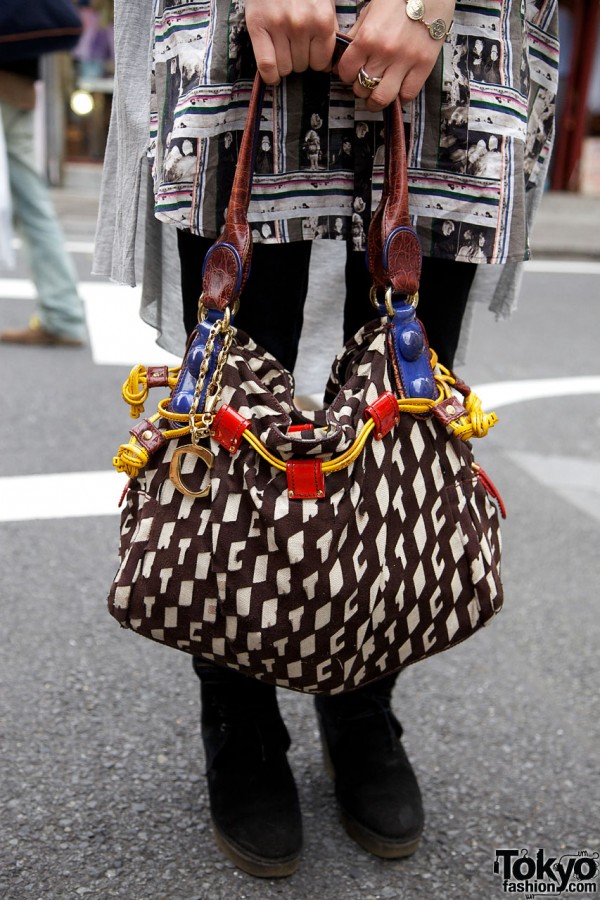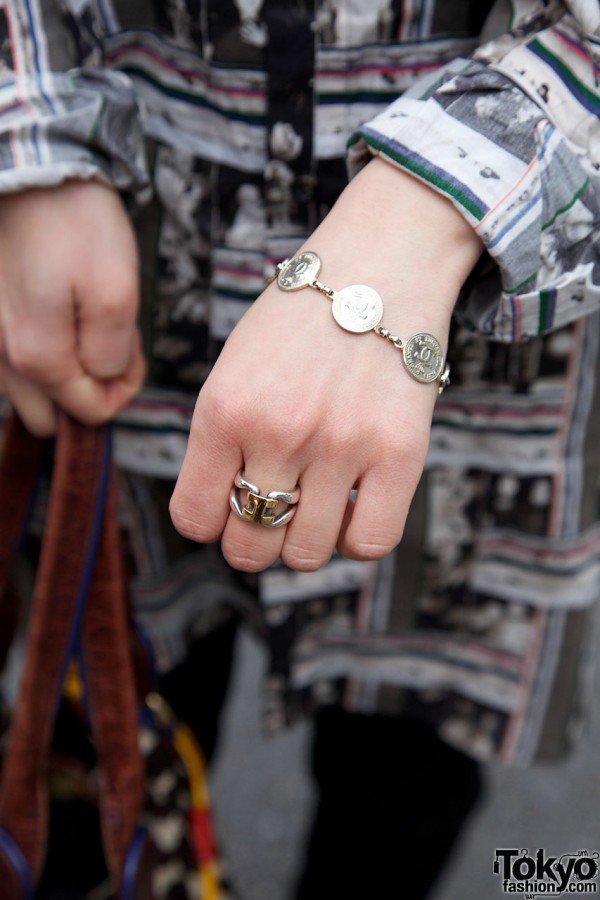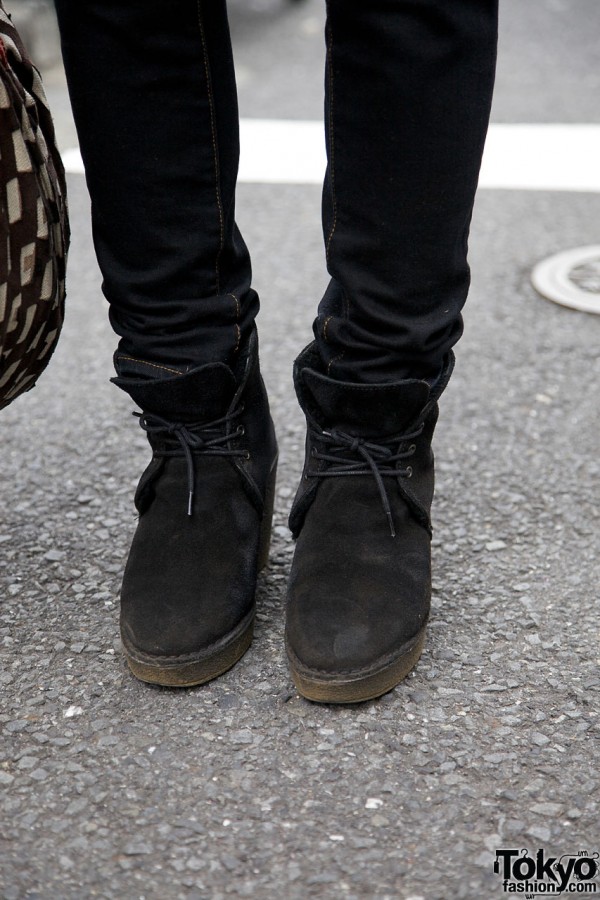 Click on any photo to enlarge it.