Dreadlocks, Ear Spike and Ripped Denim in Harajuku
This cool Japanese guy is a 20-year-old student named Koh. He's wearing several layers of clothing, some of it from Skin, including ripped black jeans, a patchwork skirt, a graphic t-shirt and a black sweatshirt that he's wearing upside down. His black shoes are from George Cox.
Koh's accessories include a studded leather pouch from resale. He's also carrying a larger Boy London bag. His ear jewelry consists of a black spike in one ear and a pair of rings and a stud in the other. His hair is as unique as his clothing, with dreadlocks on top combined with shaved black hair and long blonde hair.
Koh said his favorite designer is Christopher Nemeth. He likes punk and hardcore music.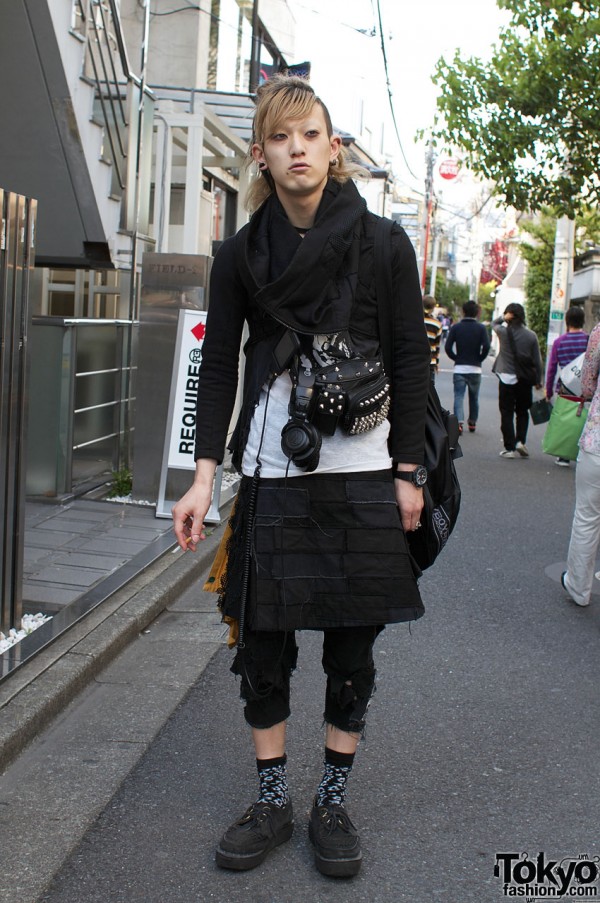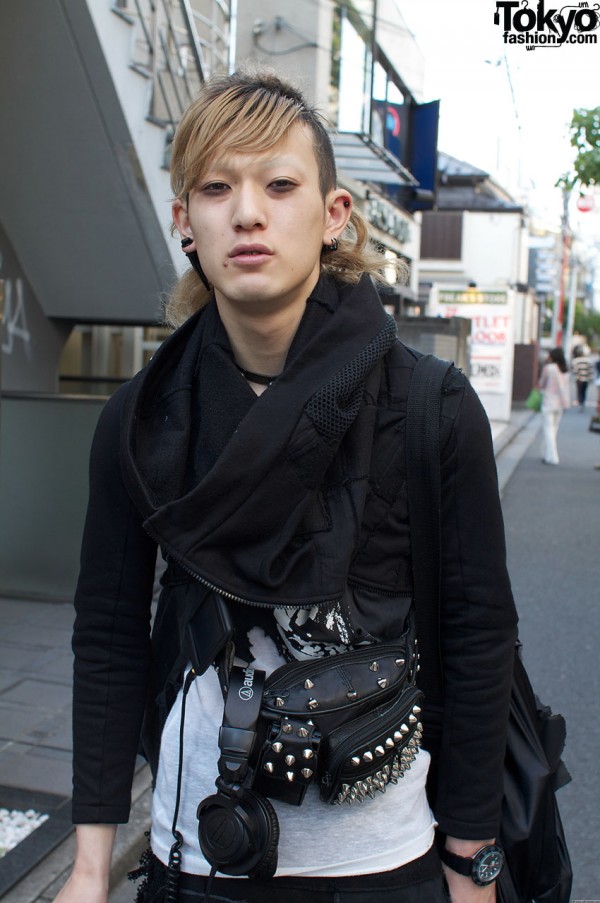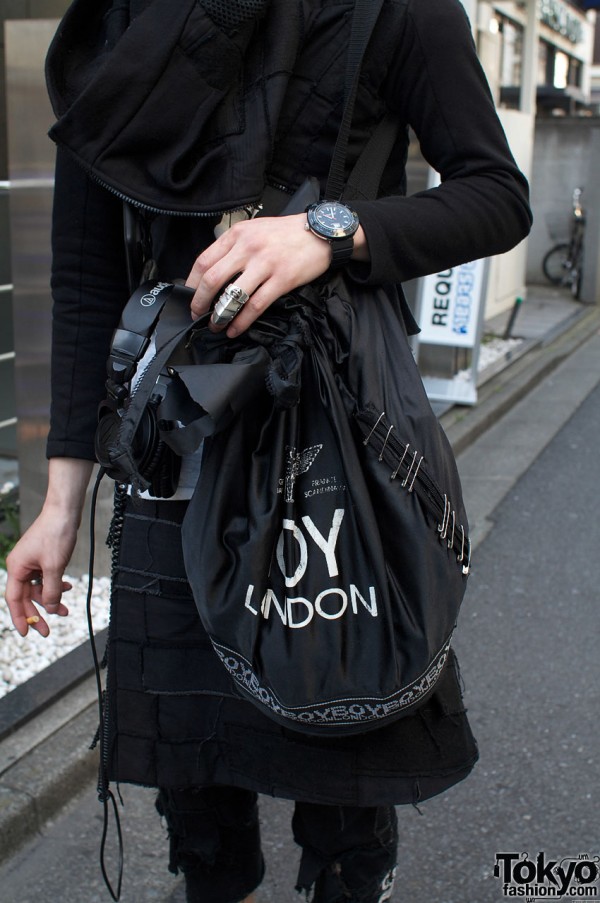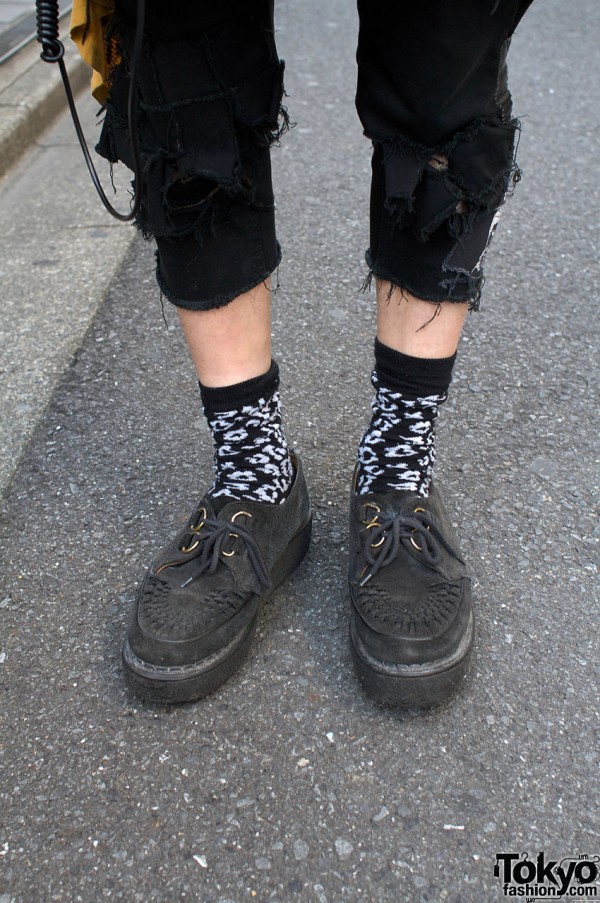 Click any photo to enlarge it.