Eclectic Style from The Virgin Mary & Hello Kitty
Here's 24-year-old Momo. He's wearing several layers of clothing from The Virgin Mary vintage store, including a multi-colored patchwork robe, a gray and black shawl and white cotton pants. His shoes are white Nike sneakers with red trim and his white fabric tote bag is from Hello Kitty.
Momo's accessories from Tarock and G2? include a yarn and fabric hair decoration, an earring decorated with hair and a Mickey Mouse necklace. He also has a retro plastic daisy pin on his bag and a pin from the Pocahontas cartoon on her shoe.
He told us his favorite places to shop are The Virgin Mary and Tarock. His favorite types of music are Anisong and Touhou Arrange.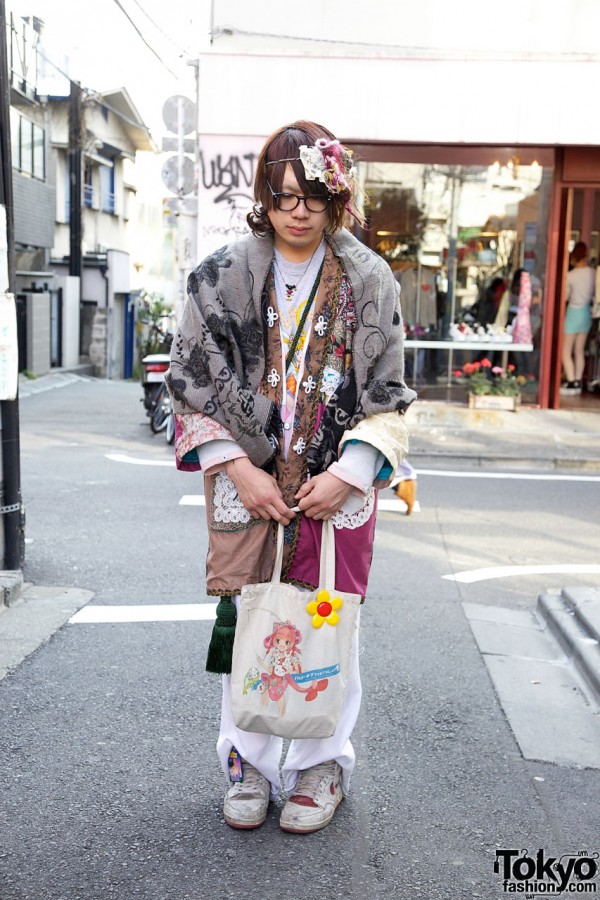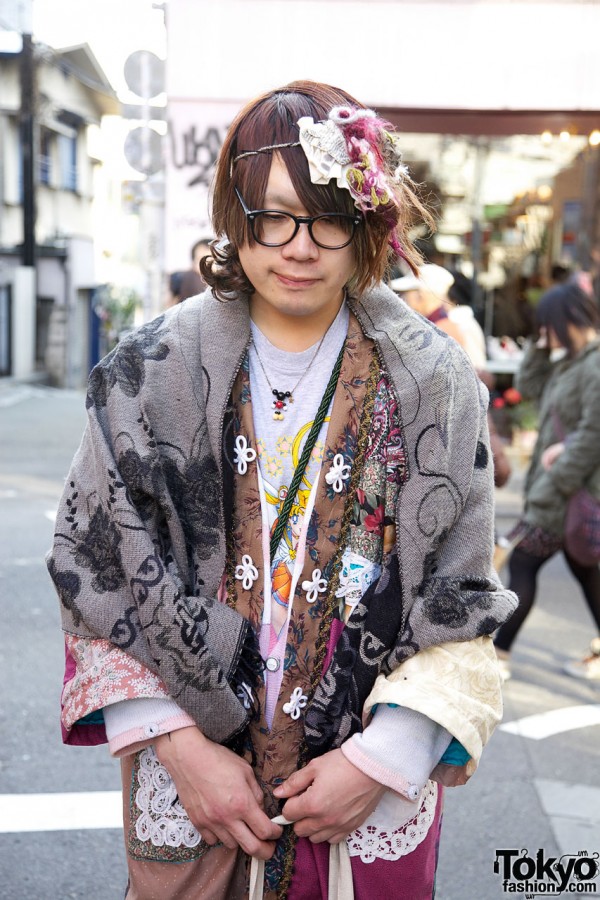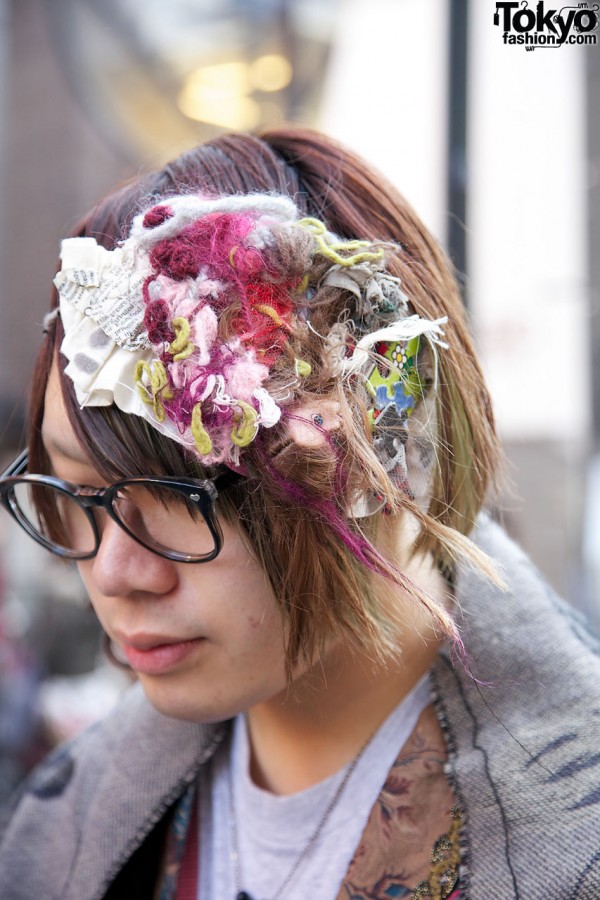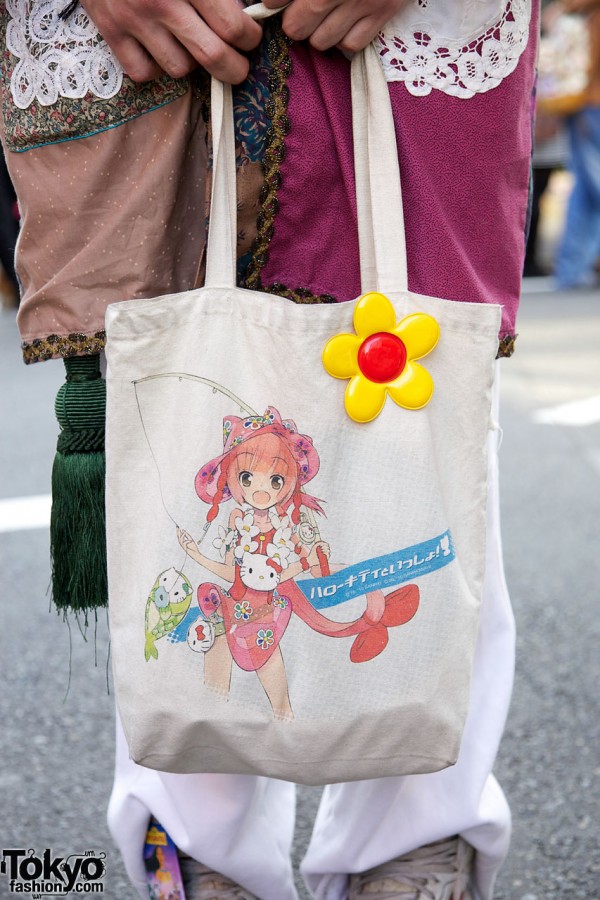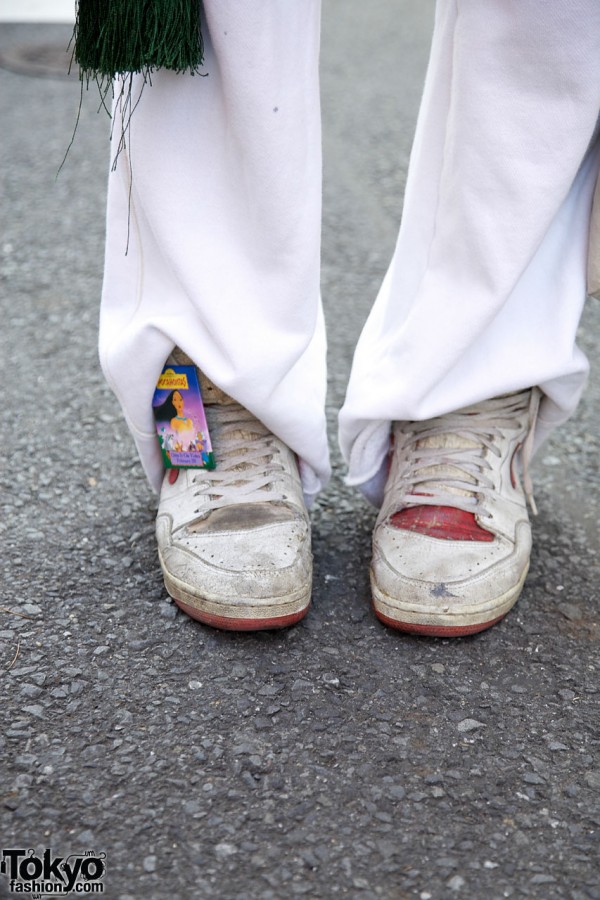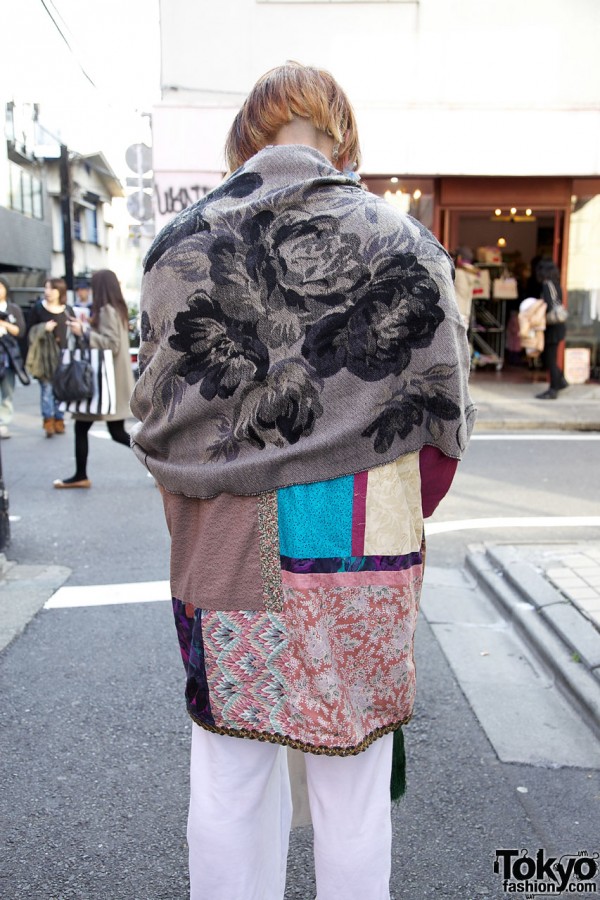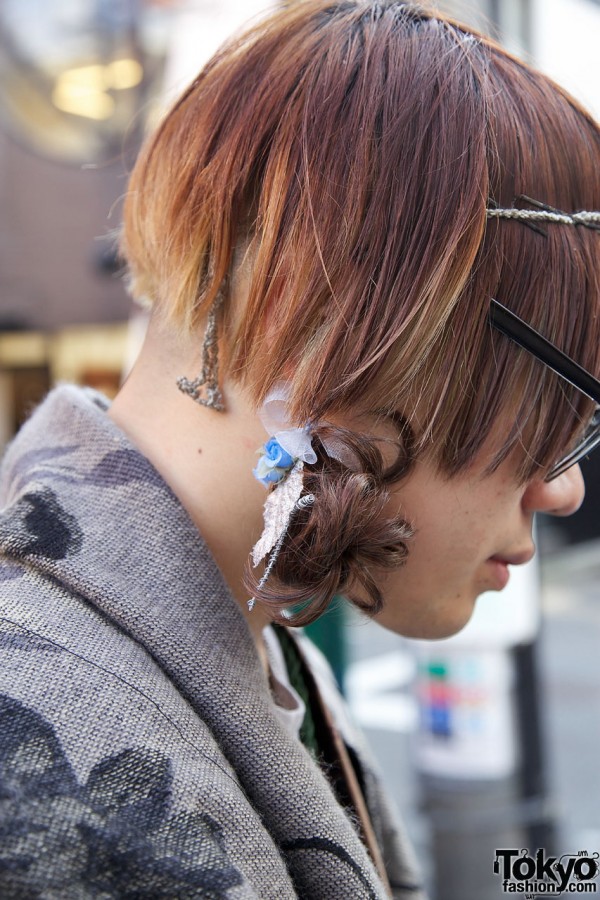 Click on any photo to enlarge it.