Faddy Robot Shibuya Popup Shop – Korean Fashion Brand x K-Pop in Tokyo
South Korean fashion brand and character goods company FaddyRobot launched a limited-time popup shop in Shibuya this weekend. The FaddyRobot shop was open for only four days (from 09/08 to 09/11) in Parco's SR6 Space at the top of Spain Zaka. FaddyRobot is famous throughout Asia for their collaborations with popular K-Pop artists, and the Tokyo shop featured lots of K-Pop friendly clothing. FaddyRobot Shibuya released a number of limited edition designer T-shirts featuring designs that had been worn by members of some of Korea's most popular bands (including Beast and Kara) and actors (including Jang Geun-suk).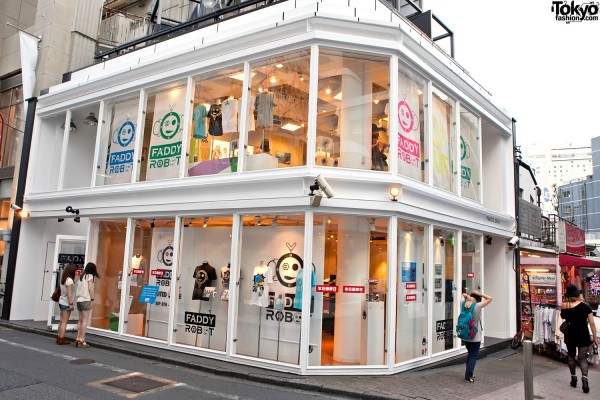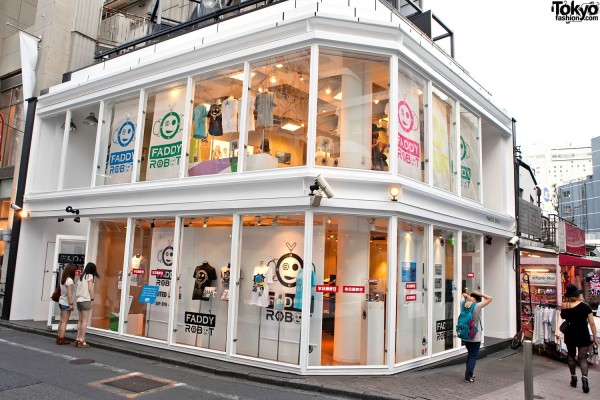 Besides the limited edition t-shirts (most were limited to only 100 copies each), the exhibition space had a special corner displaying messages to FaddyRobot written and hand-signed by Jang Geun-suk, Beast, Kara, 4minute、MBLAQ and 2PM. Customers who made purchases over 5,000 yen (around US$70) were entered into a drawing for prizes signed by members of top name K-Pop bands.
Goods being given away in the customer lottery included items signed by the following South Korean artists: Song Dong Woon (BEAST), Lee Gi Kwang (BEAST), Heo Ga-yoon (4 minute), Kwon So-Hyun (4minute), Jeon Ji-Yoon (4minute), Nicole (KARA), Ji Young (KARA), Hara (KARA), Gyu Ri (KARA), Seung Yeon (KARA), Jang Keun Seok, Taecyeon (2PM), Chansung (2PM), Seungho (MBLAQ), and Mir (MBLAQ).
Check out our pictures of the limited time Faddy Robot Tokyo store and remember that you can click on any of them to blow them up.
Click any of the pictures to enlarge them.
For more information, check out the official Faddy Robot website (in Korean).
FaddyRobot Shibuya photos by Tokyo Fashion, all others courtesy of Faddy Robot.