Fairy Kei Fashion Japanese Girl in Harajuku
This cute and colorful 18-year-old Japanese girl was photographed in the Harajuku area of Tokyo. Her name is Senon, and her style is in the Fairy Kei / Decora genre which some people associate with the famous Japanese street fashion magazine FRUiTS. She told us the brands she's wearing – or the shops where she purchased the items – include 6%DokiDoki, Kinji, Broken Doll, Yuka★Yuka, and Nile Perch.
Her outfit consists of a huge hair bow in her pink hair, a light blue jacket over a multi-colored top, a pink backpack (with a Rat Fink doll attached to it), a yellow tulle skirt, sparkly striped tights, and black boots. Her accessories include various cute hair clips, large star earrings, costume jewelry necklaces, a strange furry doll with a bow tie, an ice cream cone, handcuffs, stuffed animals, pins, rings, bracelets, a pink and blue handbag, and a Daisy Duck cap.
She said that her favorite fashion brands/shops include Broken Doll, Yuka★Yuka (an indie accessories brand), and 6%DokiDoki. As far as music, she listens to PEEP★4U, Broken Doll, and Rondon Rats (great band name!)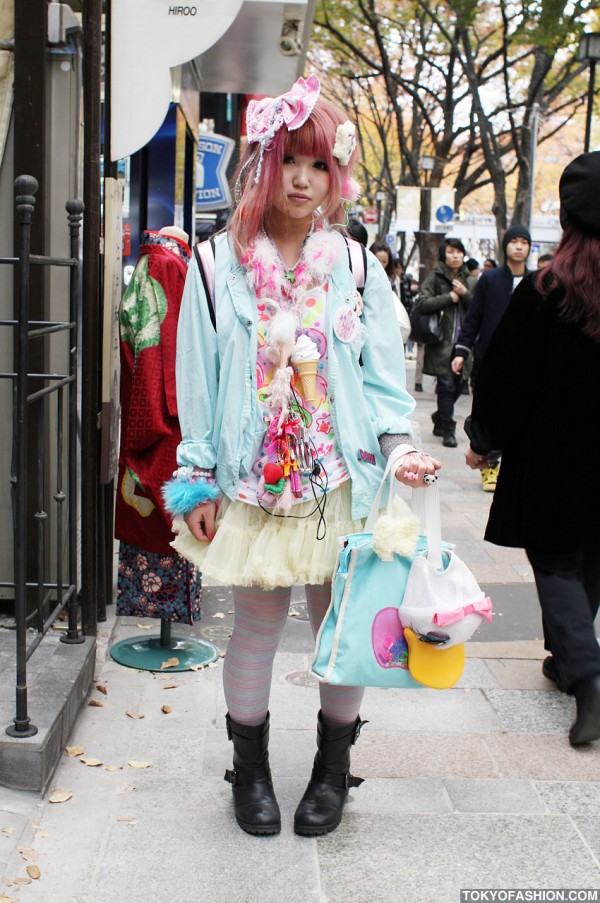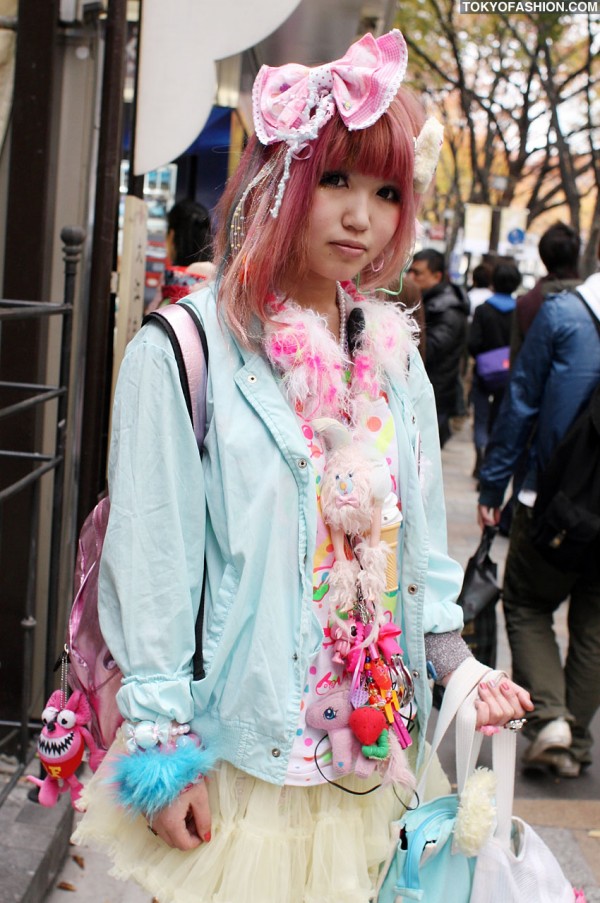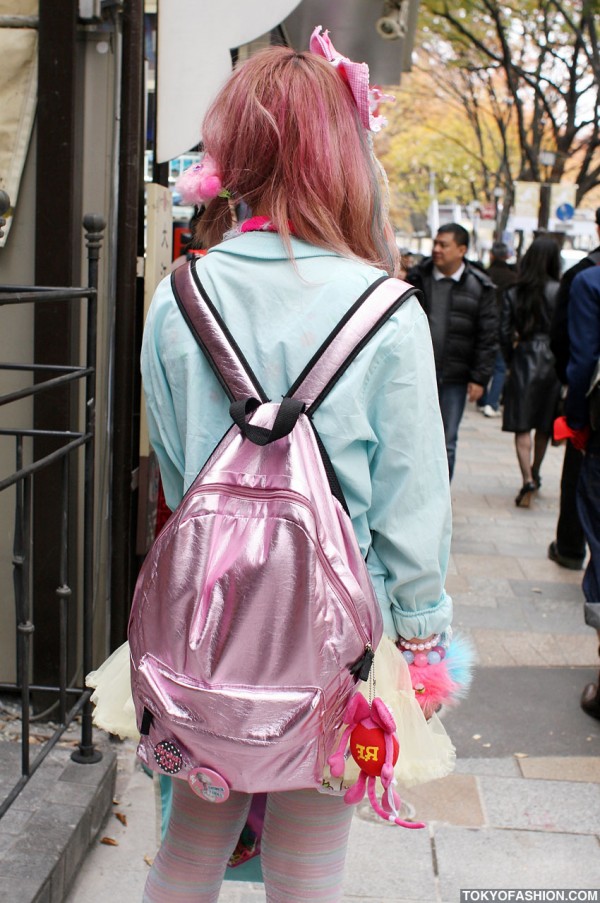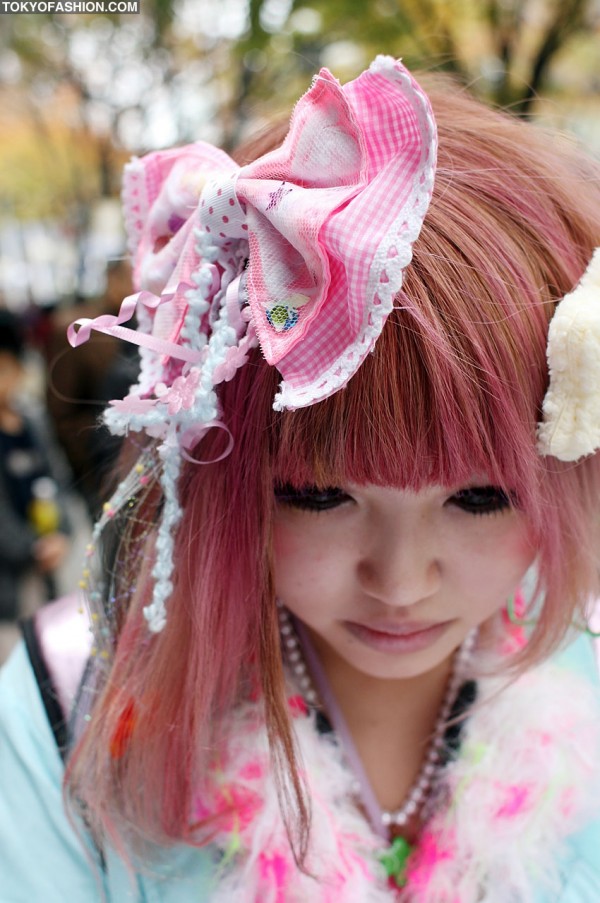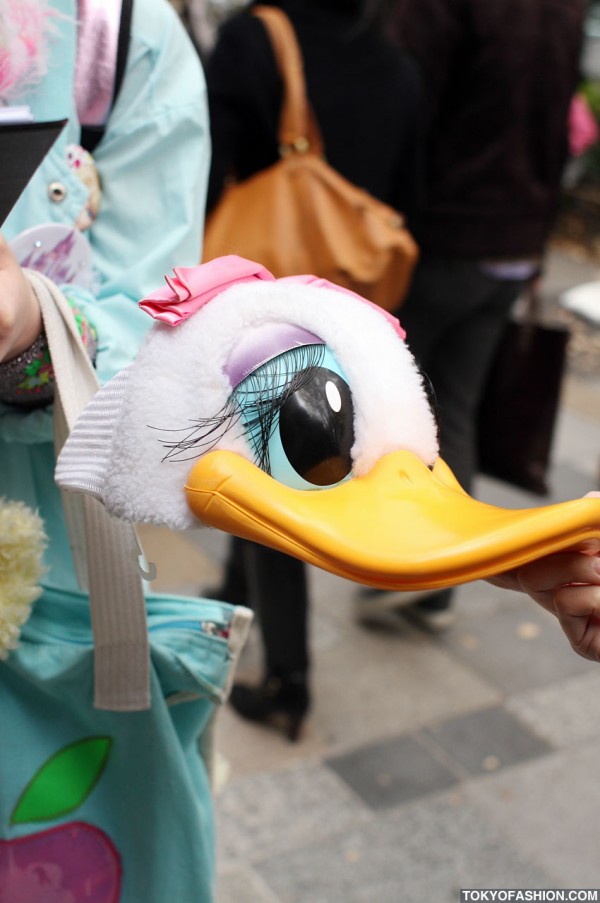 Click any of the pictures to enlarge them!