Fairy Kei & Japanese Decora Nail Girls in Harajuku
We photographed these three friendly Japanese girls on the famous shopping street Takeshita Dori in Harajuku. The girl on the right is dressed in the Fairy-kei style with pastel colors, lace, colored hair, and lots of accessories and plush toys – including a stuffed Popple. She also has super-cute decora nail art featuring hearts, bows and sweets (a waffle, a chocolate-covered pretzel, a ginger bread man, etc.) You can click the last photo for a closeup of her tasty-looking nails!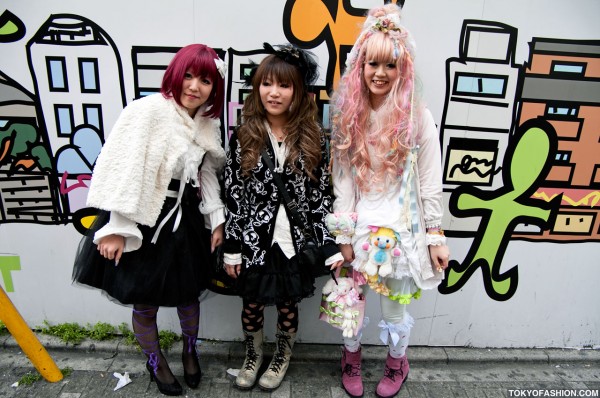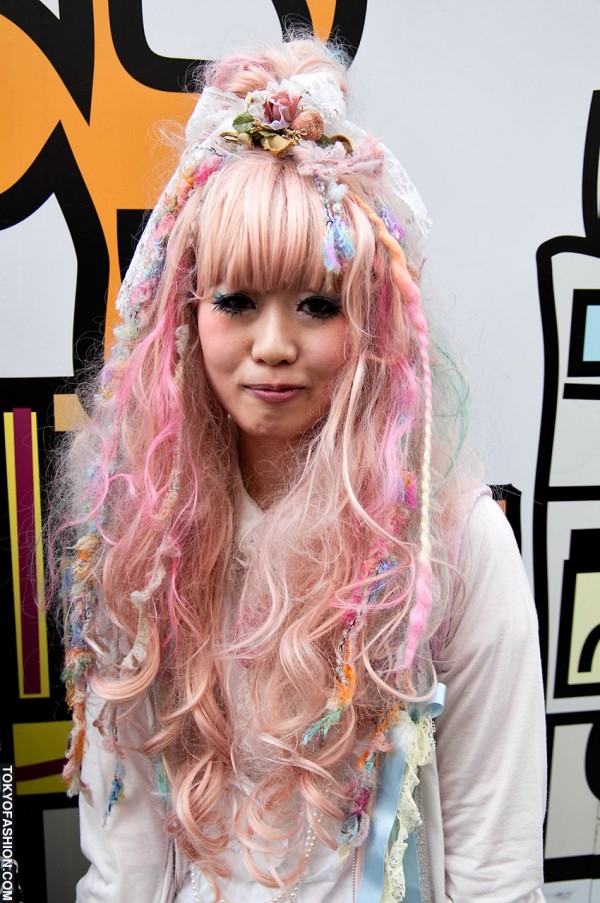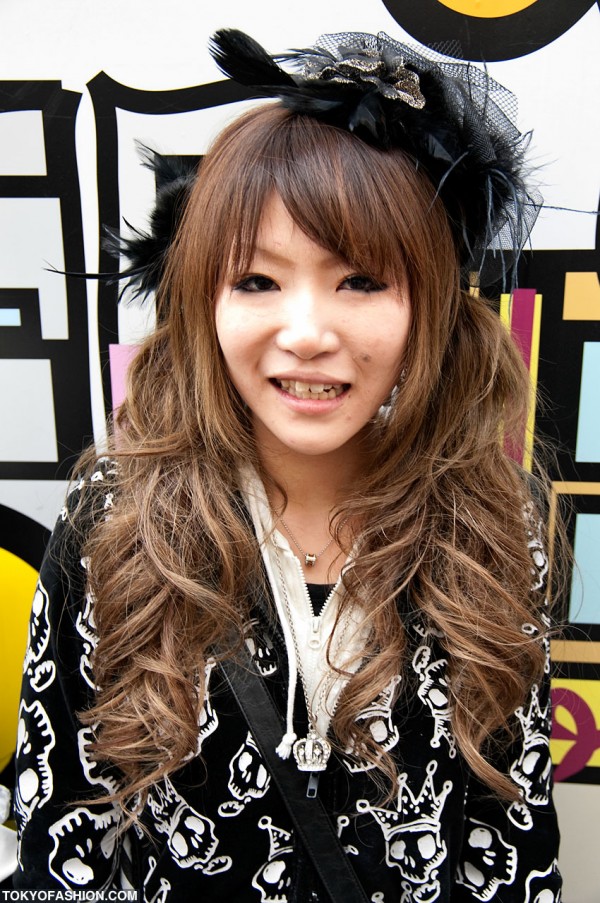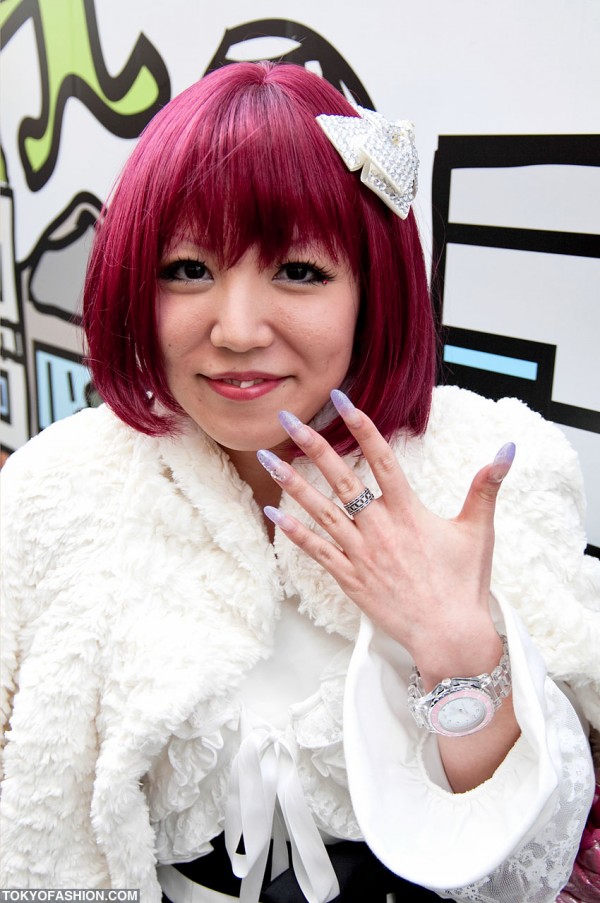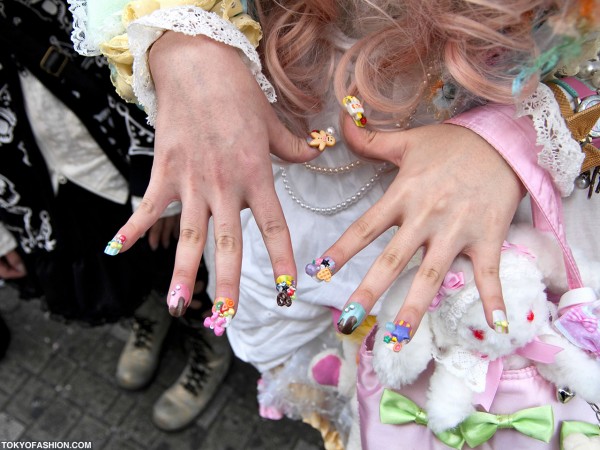 Click any of the pictures to enlarge them.