Felt Hat & Mary Quant Bag vs. Anna Sui Ruffled Dress
We stopped this cute couple while they were enjoying a treat in Harajuku. They are both self-described Furitas (freelancers). The guy on the left is Mori. His colorful top is from Sasquatch Fabrics and his tattered denim shorts are from a resale store. He's also wearing Dr. Martens shoes and a black felt hat.
Mori's large black bag is from Mary Quant. He said his accessories are handmade. Mori's favorite brand is Undercover and his favorite music is from 80kidz.
The cute girl on the right with the bob haircut is Nagatomo. She's wearing a ruffled white dress with black trim by Anna Sui with a black cardigan from a resale shop. Black tights, topstitched shoes and a large brown bag complete her outfit.
We couldn't get Nagatomo to tell us about her favorite brand or music so we let her get back to her treat.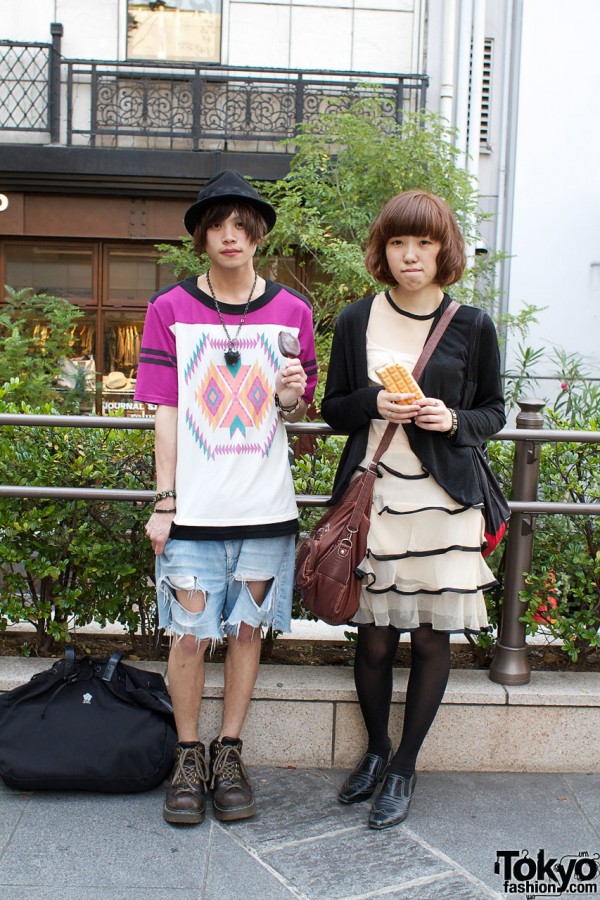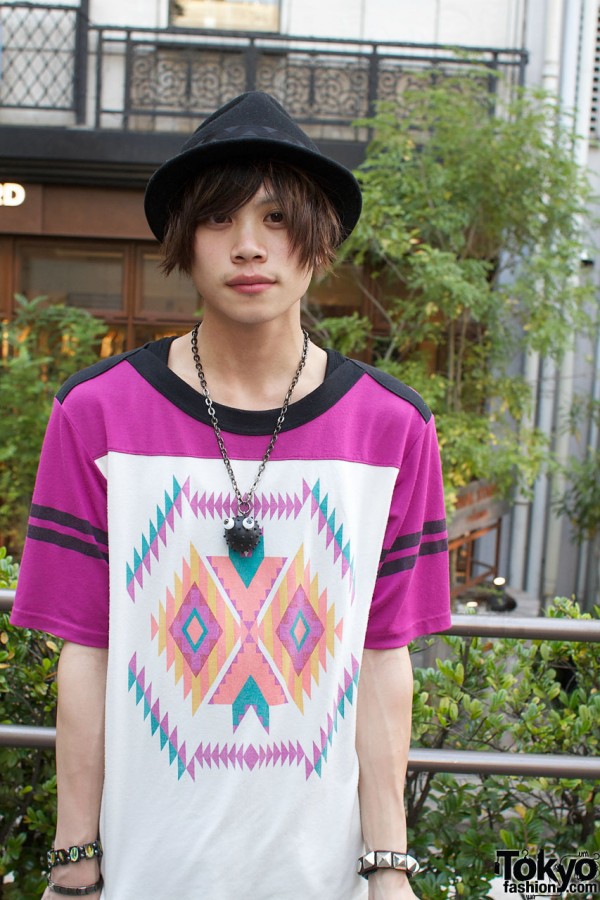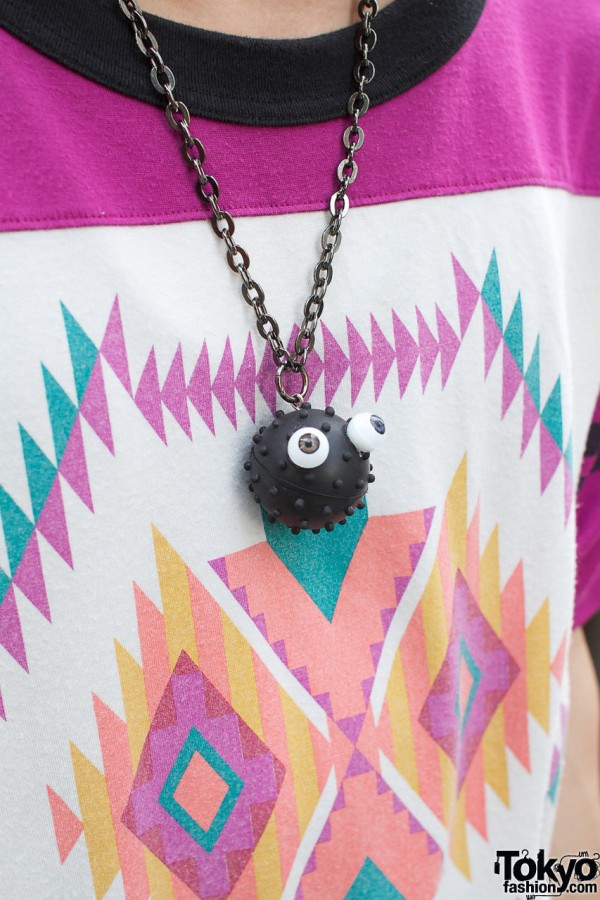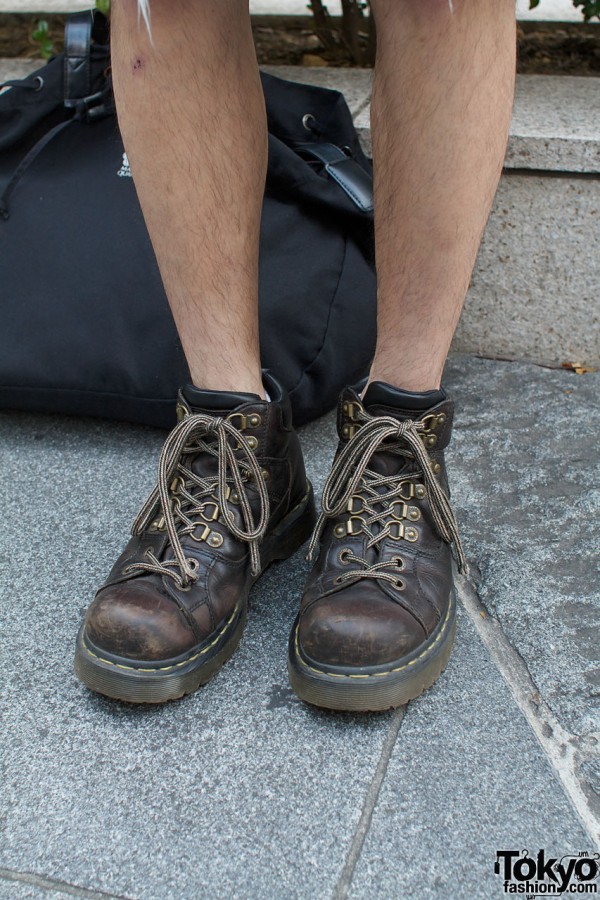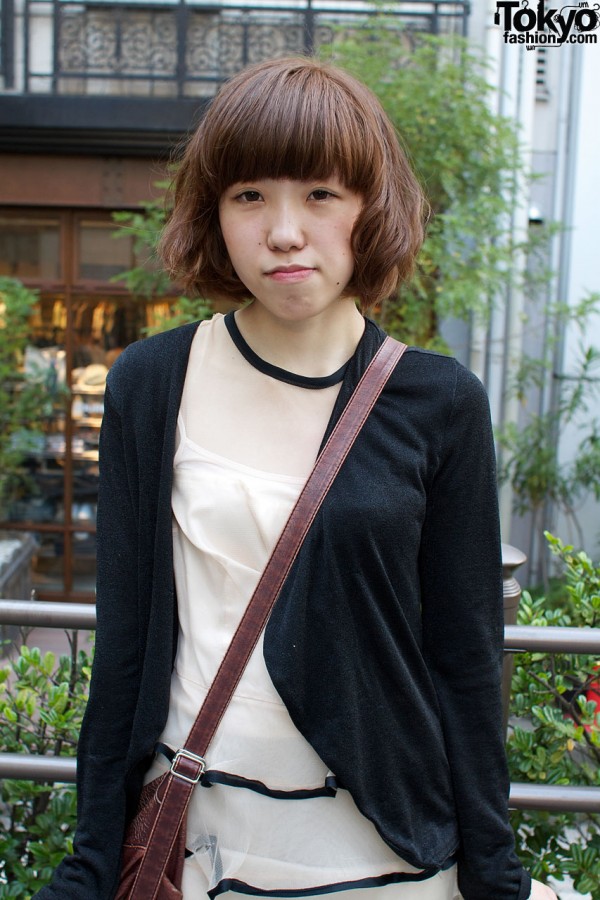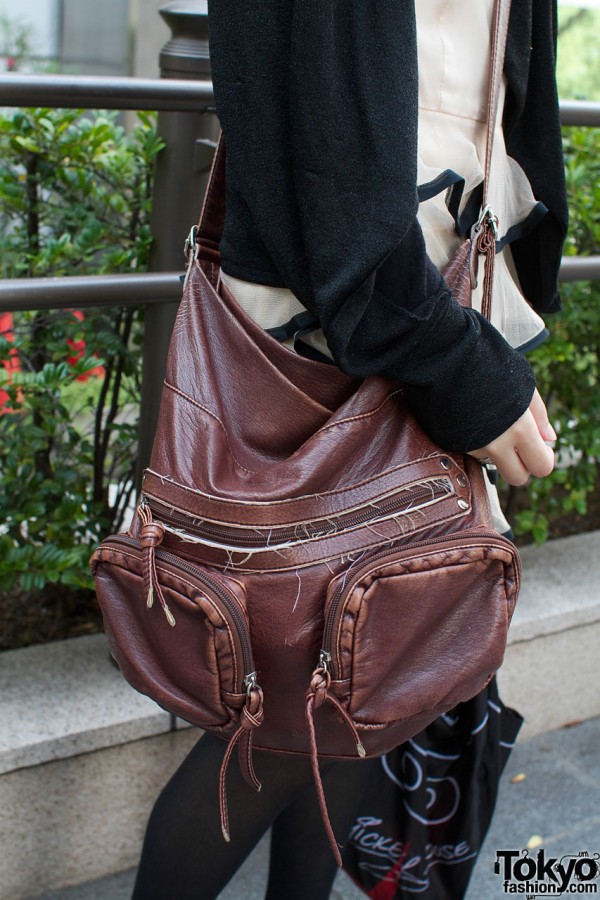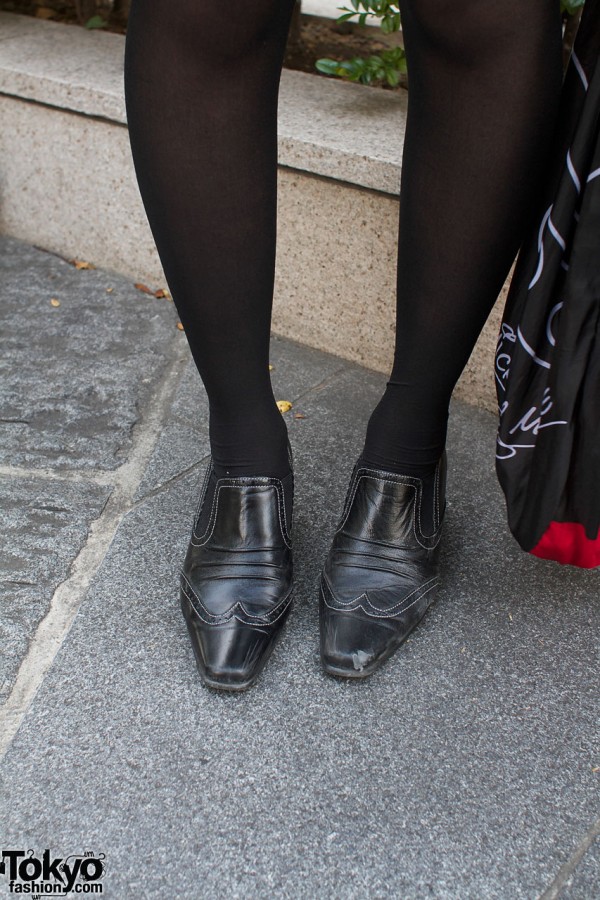 Click any photo to enlarge it.