Forever 21 For Hello Kitty Collection – Tokyo Launch Party Pictures & Video
Blogs and magazines have been buzzing for months about the first ever exclusive fashion collaboration between Japan's Sanrio and the international powerhouse Forever 21. The "Forever 21 For Hello Kitty Collection" finally landed with a splash last night in stores across Japan. To celebrate the arrival of the much-hyped collaboration, Forever 21 threw a big party at their Shibuya location. Not only did crowds show up to check out the new collection, shop, and have a good time, but Hello Kitty herself hosted the party!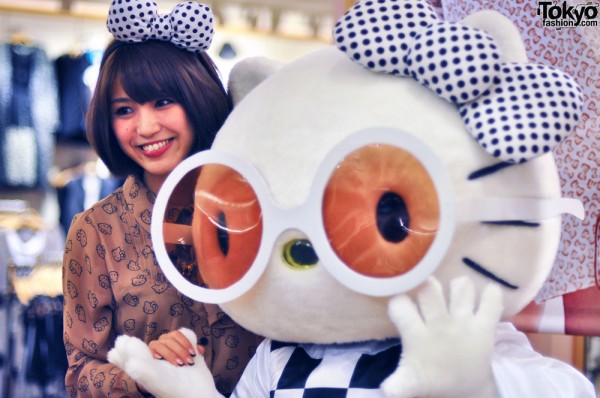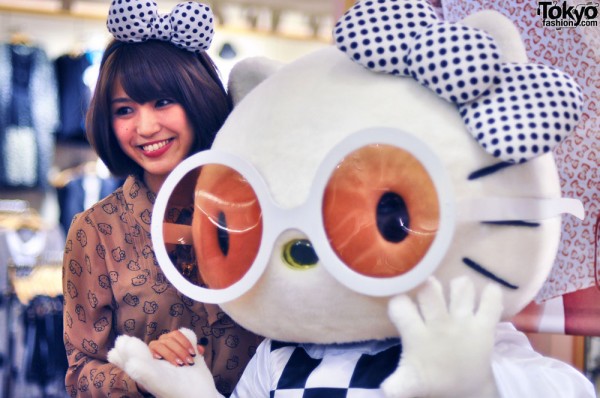 The Forever 21 For Hello Kitty Collection is a limited edition line that includes dresses, blouses (some with bows, of course), sequined tops, t-shirts, outerwear (some in animal prints and faux leather), lingerie/sleepwear, jewelry, and accessories. The items in the Hello Kitty collection are in the same price range as regular Forever 21 fashion, ranging from under US$5 up to around US$30. The items are available in Japan starting on November 10th, and in the United States from November 18th. The collection can be purchased in stores as well as online at the Forever 21 web store.
We were lucky enough to score an invite to the Forever 21 For Hello Kitty Collection launch party at Forever 21 Shibuya. We brought back lots of pictures – and even video – to share with you. The event featured giveaways, photo sessions with Hello Kitty, special presents for anyone buying lots of Hello Kitty goodies, and nail artists creating custom Hello Kitty nail art for lucky guests.
Besides all of the launch party fun and the cute, reasonably-priced items in the collection, we were also excited that Chubby Bunny – a friend of Tokyo Fashion, and someone with close ties to Japan – was involved in styling Hello Kitty for this event. Michelle from Chubby Bunny is Los Angeles's reigning queen of everything bow-y! Chubby Bunny has worked with a number of Japanese fashion brands, and Michelle lived in Japan for many years, making her somewhat of an expert on authentic Japanese "kawaii". The cute polka dot bows designed by her were all over the launch party – worn by the friendly Forever 21 shop staff and even by Hello Kitty herself! Keep an eye out for the bows – and Kitty's entire Chubby Bunny-designed ensemble – in the pictures and video below.
Enjoy our exclusive video and pictures from the Forever 21 For Hello Kitty Collection Tokyo launch and don't forget to let us know what you think!
Forever 21 For Hello Kitty Collection Launch Party at F21 Shibuya Video
Once you've checked out the video, make sure you take a look at all of our exclusive pictures from the Forever 21 For Hello Kitty Collection event. As always, you can click on any of the pictures to see them in high resolution.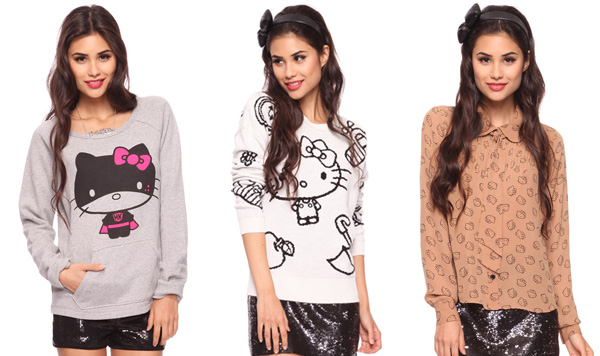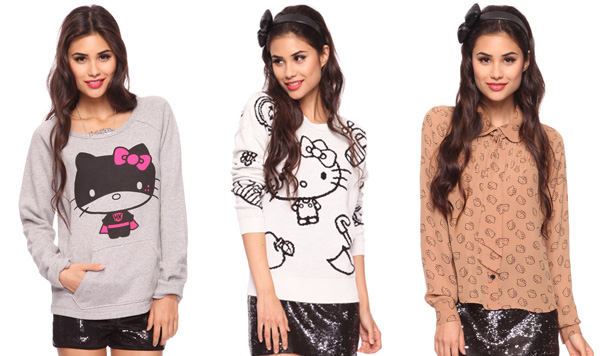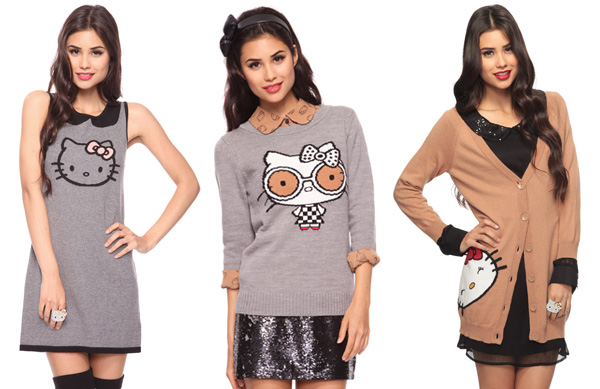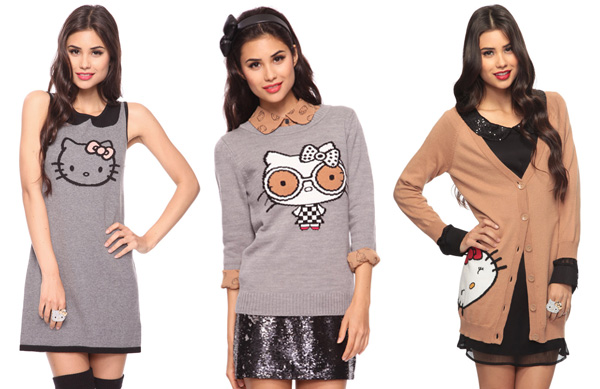 Click any of the Kitty x F21 pictures to enlarge them.
A big "Thank you!" to Sanrio and Forever 21 for inviting us to their party. For more information on the Forever 21 For Hello Kitty Collection, check out the Forever 21 website either in Japanese or in English.
Video and all event photography by Kaila. Collection images courtesy of Forever 21.
***
About the photographer/filmmaker:
Kaila is currently a Japanese language student in Bunka Fashion College's sister school — Bunka Institute of Language. She loves taking photographs, getting lost in her own world and discovering new places with her fisheye, making accessories out of boredom and blogging whatever goes in her Japan life.