Free Onitsuka Tiger Chopsticks at TipTop Shibuya
When I picked up a new pair of Onitsuka Tiger sneakers in Shibuya recently, I was happily surprised to find out that I got a free pair of wooden Onitsuka Tiger chopsticks with the purchase.
The shop that I found the shoes in, TipTop Shibuya, is having a special promotion where you get a free pair of the Onitsuka chopsticks with the purchase of a pair of the brand's sneakers. I don't know how long that promotion is going on or what the exact rules are, but you can check with the shop staff if you're interested.
Here is a picture of the cool Onitsuka bamboo chopsticks: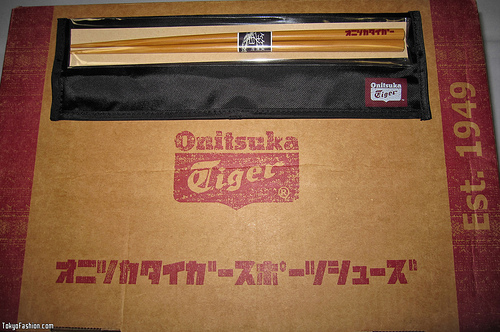 As a bonus, the bamboo they are made of is supposed to be eco friendly from what I read. Besides the chopsticks, you also get a cool black canvas travel case so you can carry them with you to your favorite Japanese food restaurant – the case also features the Onitsuka Tiger logo:
The TipTop Shibuya shoe shop is located just a few doors up the hill from the Apple Store in Shibuya, across the street from Parco.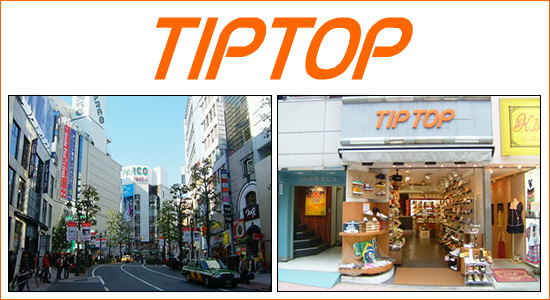 Tip Top also has an online shoe shop, but I don't know if they are doing the promotion with online sales. If you get a chance, I recommend checking out the Shibuya location – it's a cool Tokyo sneaker shop. They carry a lot of footwear brands including Onitsuka Tiger, Asics, Nike, Converse (lots of All Stars), Adidas, Mad Foot, New Balance, Puma, Spingle Move, Patrick, and a bunch of others.
External links: TipTop Shibuya Map