Galaxxxy, RNA & Agnes B.
Hoshino is a 22-year-old patissier (professional pastry chef) that we met in Harajuku. Her white top with black dots is from Galaxxxy. She's wearing a short pink skirt from RNA and a cute ruffled leather-look jacket.
Hoshino's outfit also includes black tights and two-tone shoes that she bought at a shoe store in Harajuku. Her black bag with decorative grommets is from Agnes B. Her earrings are purple and blue light bulbs.
We asked Hoshino about her favorite music and the answer was Alice Nine. Her favorite fashion labels are RNA and f.i.n.t.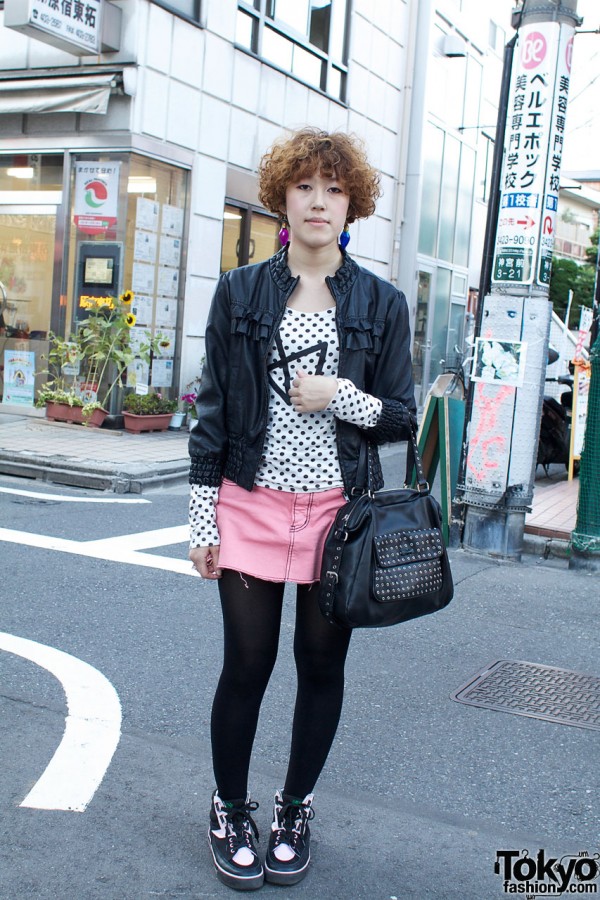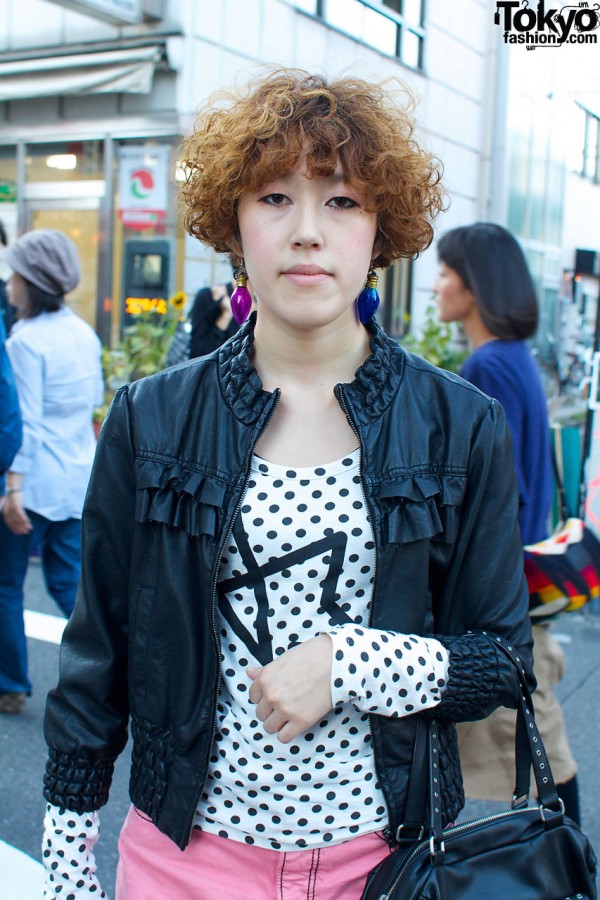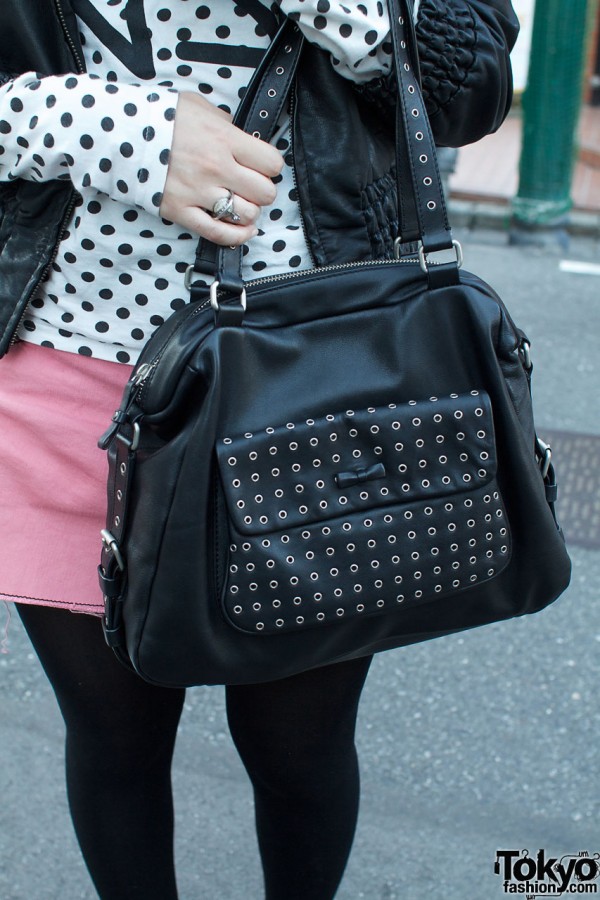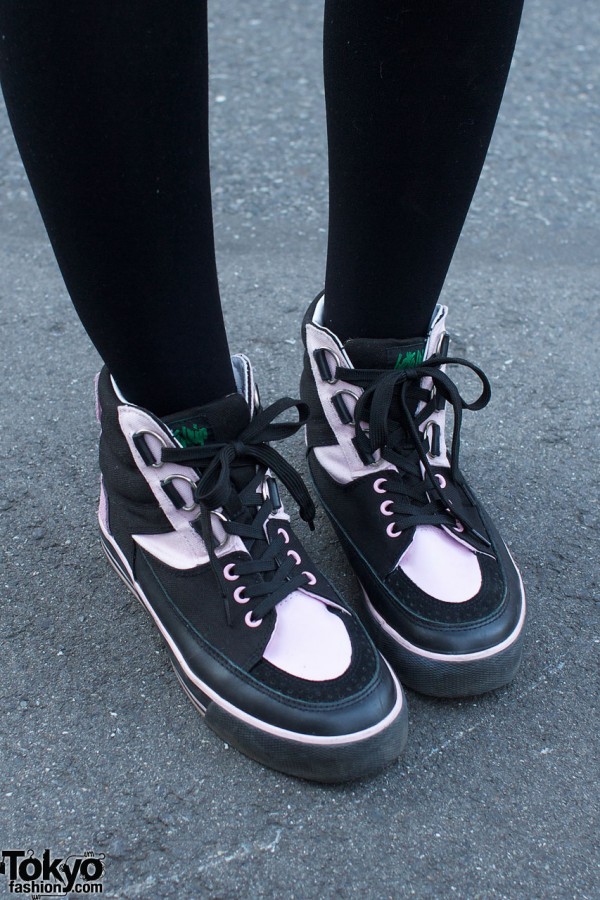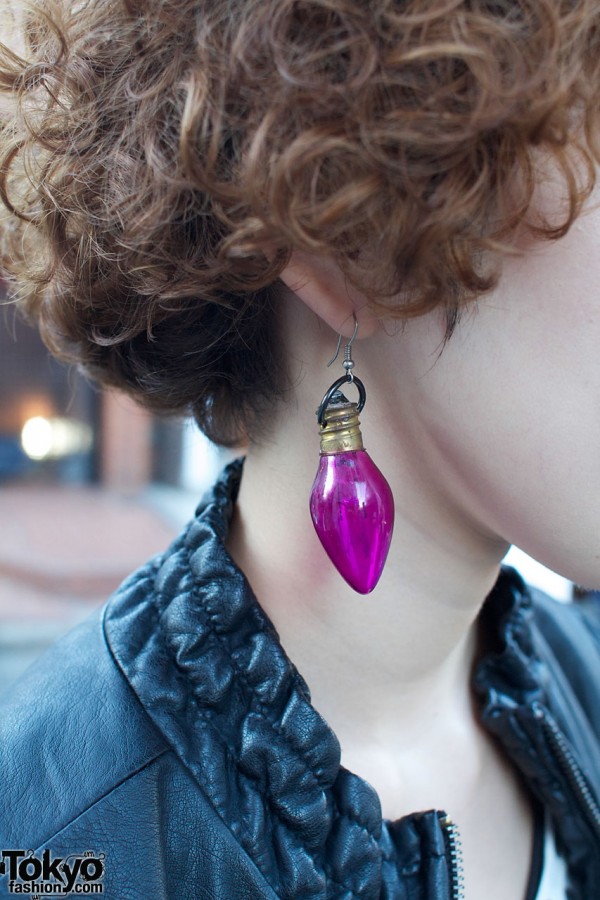 Click on any photo to enlarge it.