Galaxxxy Style, Hair Bow & Q-pot Jewelry in Harajuku
We met this cute & stylish Japanese girl in Harajuku. Her name is Osuka and she's a college student. She's put together an outfit from mostly Galaxxxy clothing, including a long graphic t-shirt, slashed leggings and a red bolero jacket with black trim. Her accessories include a black leather bag and a large polka dot net hair bow (cute!). She's wearing a plastic flower ring and an ice cream ring from Q-pot.
Osuka's favorite shop and label are Galaxxxy and Candy Stripper. She likes music from the punk and emo genres.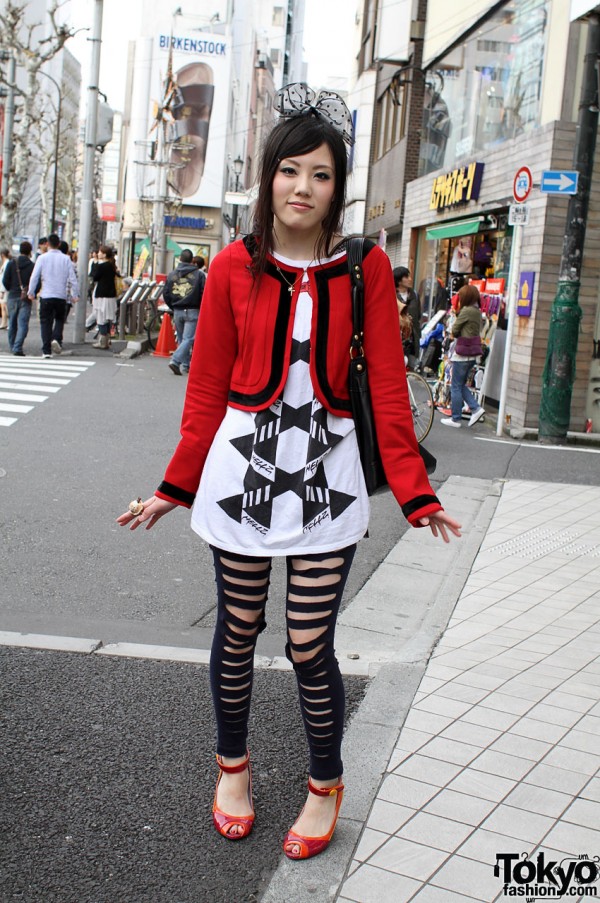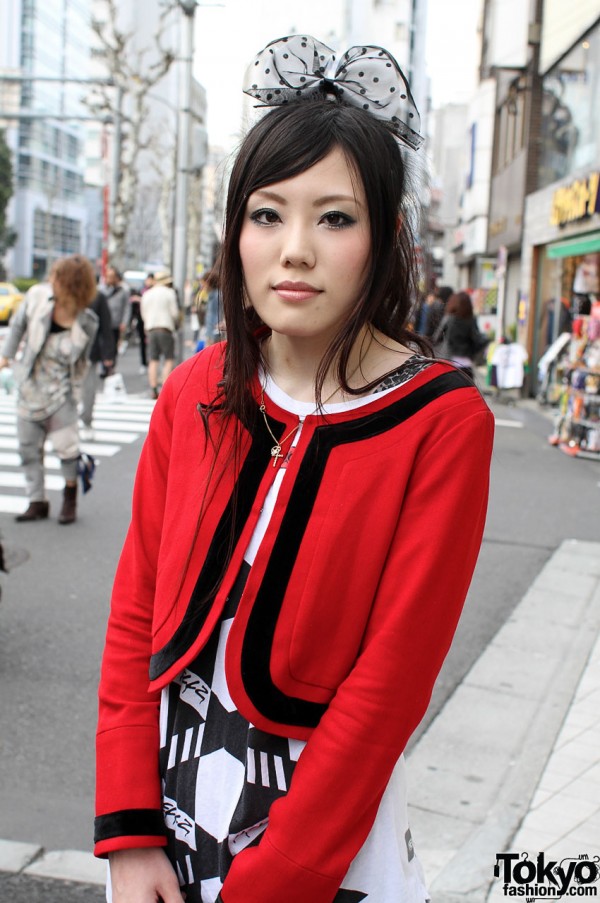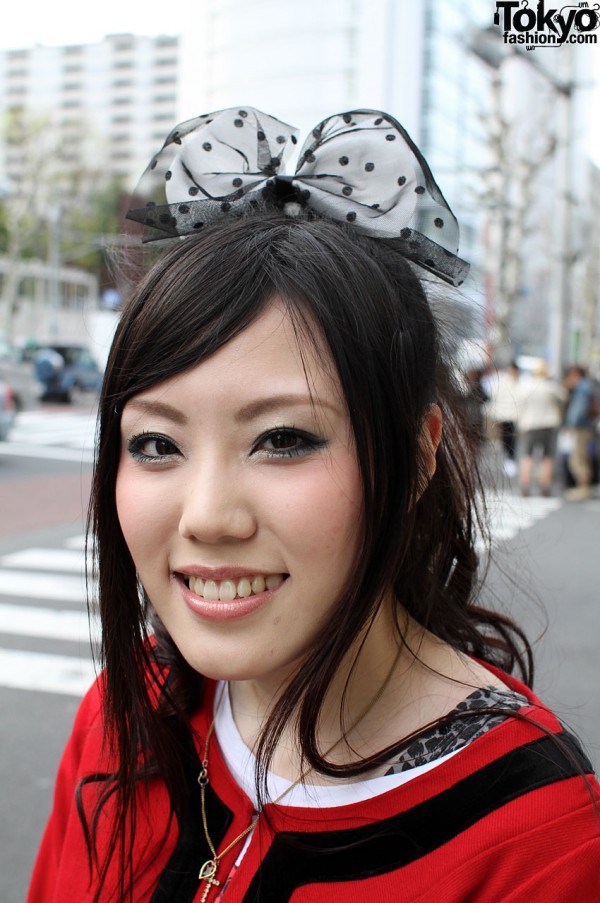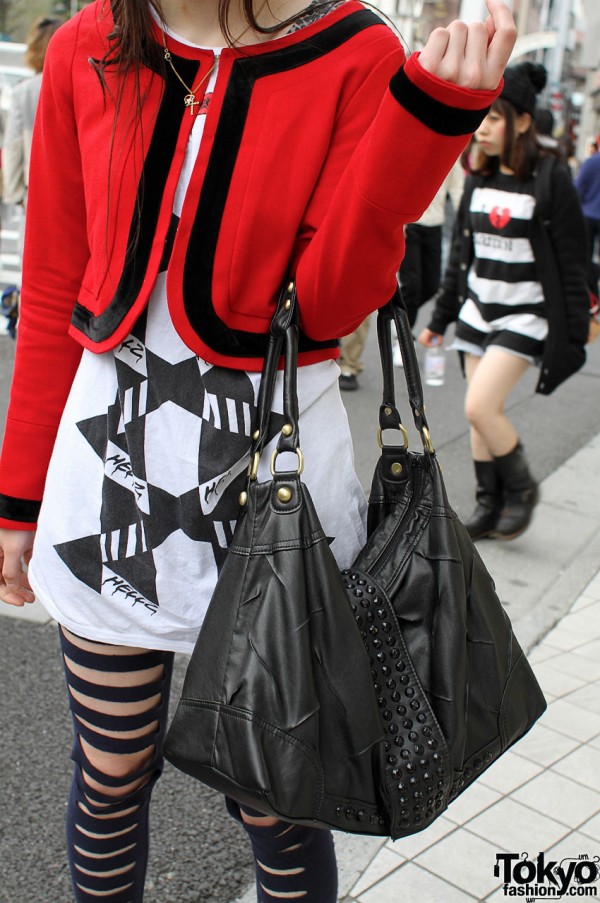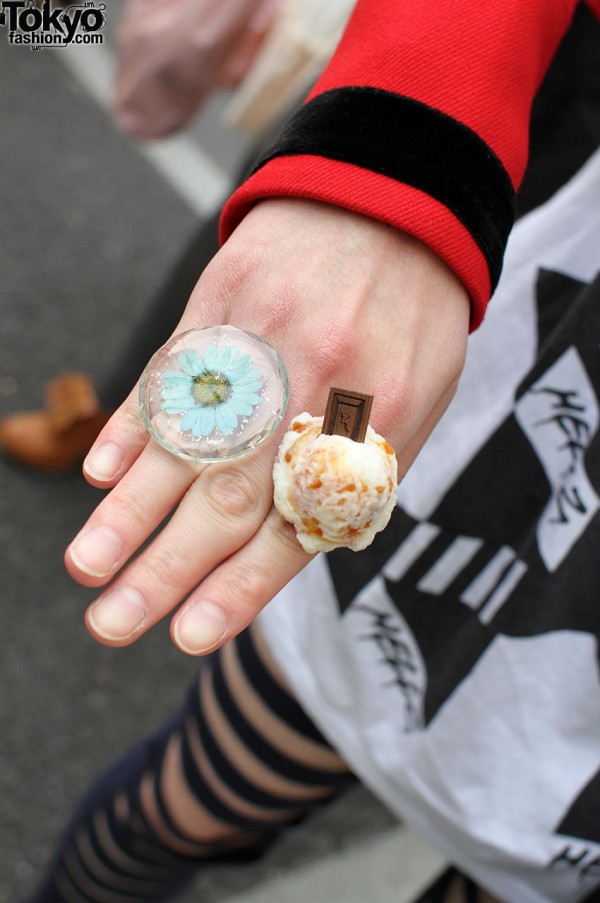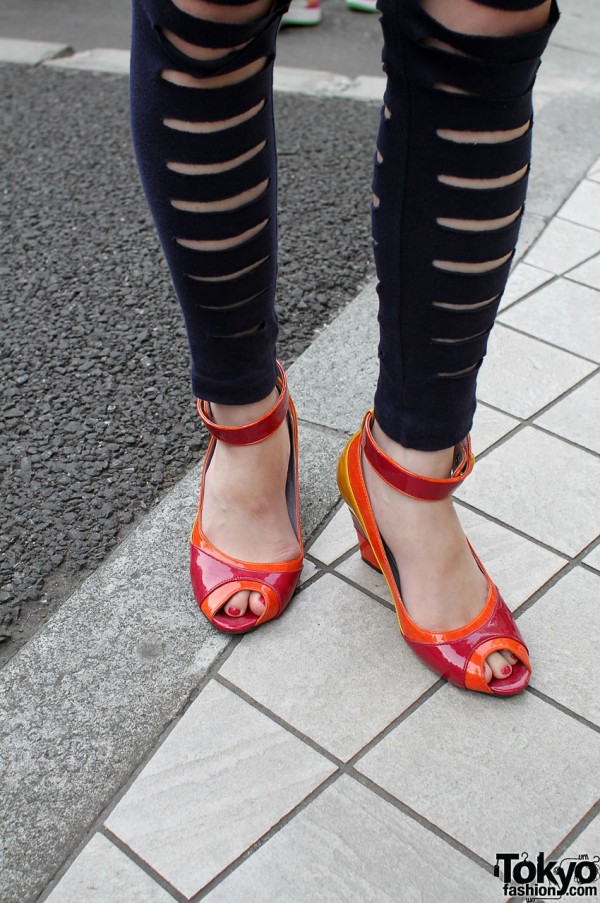 Click any photo to enlarge it.