Gingham Cap, Telephone Top & Samantha Thavasa Straw Purse
This cute girl is Nakayama, a 15-year-old girl who's still in high school. Her outfit includes a short chiffon ruffled skirt, a top featuring a picture of old-style telephones and a crochet bolero that's a Zara remake. She's also wearing black tights and brown oxford shoes that she bought at a Shimokitazawa area resale shop.
Accessories from Accessorize and other shops really tie this outfit together. They include a red and white gingham billed cap, big glasses, a delicate necklace, a button with a picture of a poodle and a clear plastic ring with tiny embedded blossoms. Her straw purse from Samantha Thavasa is decorated with a pink flower and a red scarf.
We asked Nakayama about her favorite fashion sources and the answer was As Know As and Hanjiro. She also told us that she likes the music of Radwimps and One OK Rock.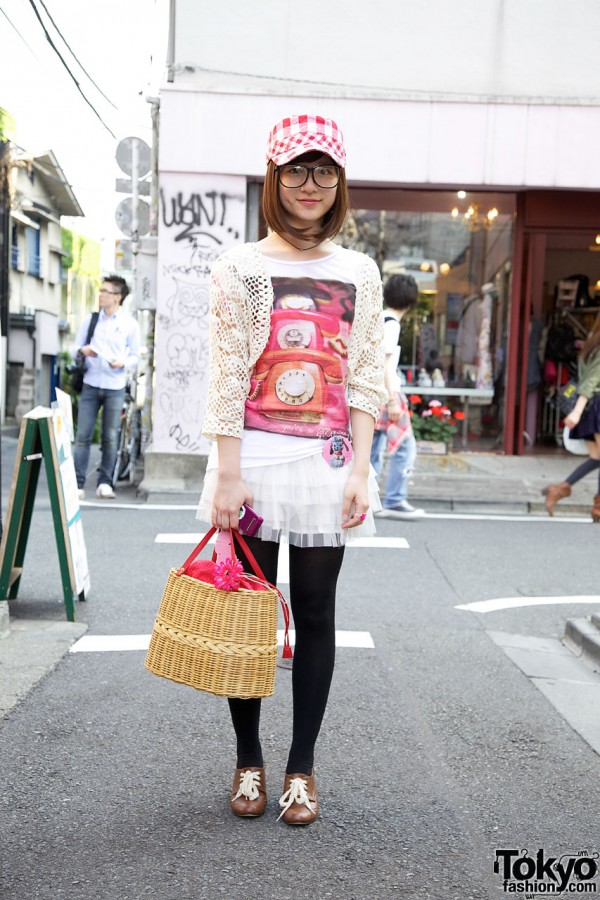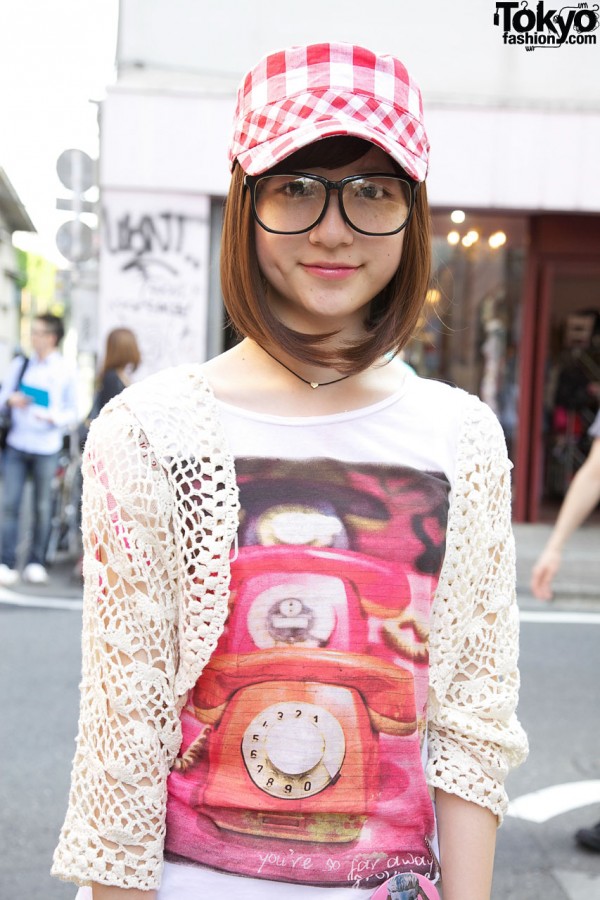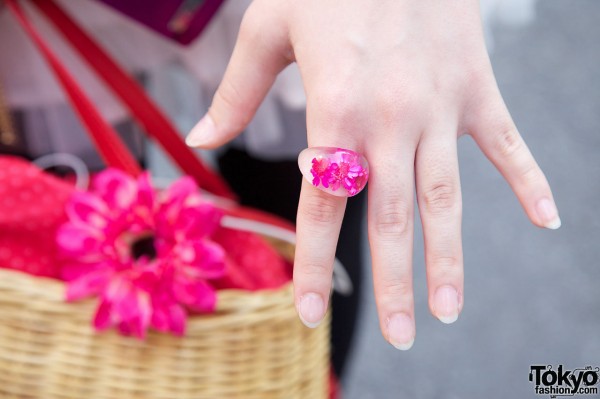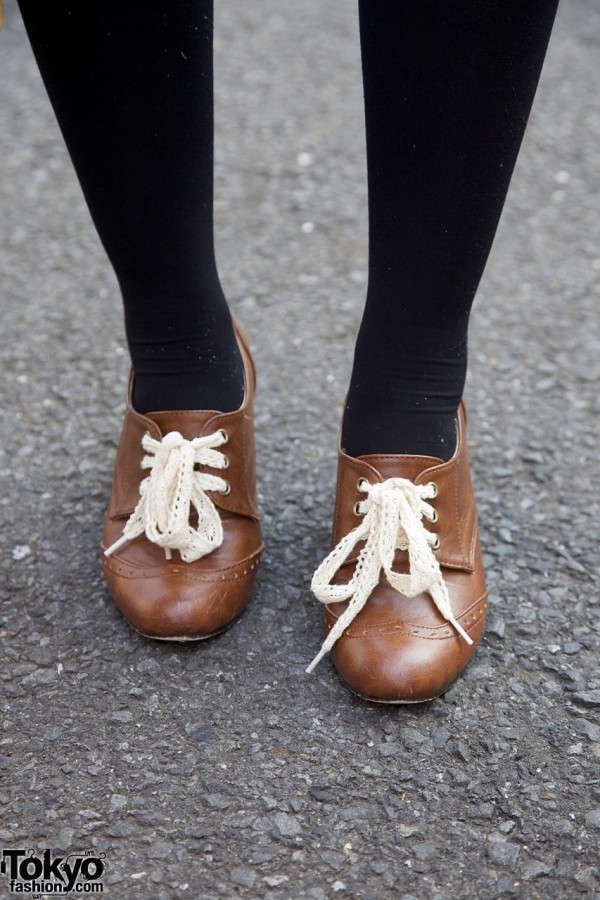 Click on any photo to enlarge it.