Girl in Galaxxxy Duffle Coat & Cool Short Hair Style
This amazing 16-year-old Japanese high school student was photographed in Harajuku. The first thing we were stunned by is her hair – both the color and cut are beautiful. Her fashion – also outstanding – is mostly from the well-known Shibuya shop Galaxxxy. The black and red duffle coat is from Galaxxxy, as are the two-color asymmetrical-pattern leggings. She said that either her black studded heels or her leather wallet came from Vivienne Westwood. Her favorite fashion boutique is Galaxxxy. Her favorite singer is Namie Amuro. We love this look, and we're even more impressed because she's only 16 years old and pulling it off.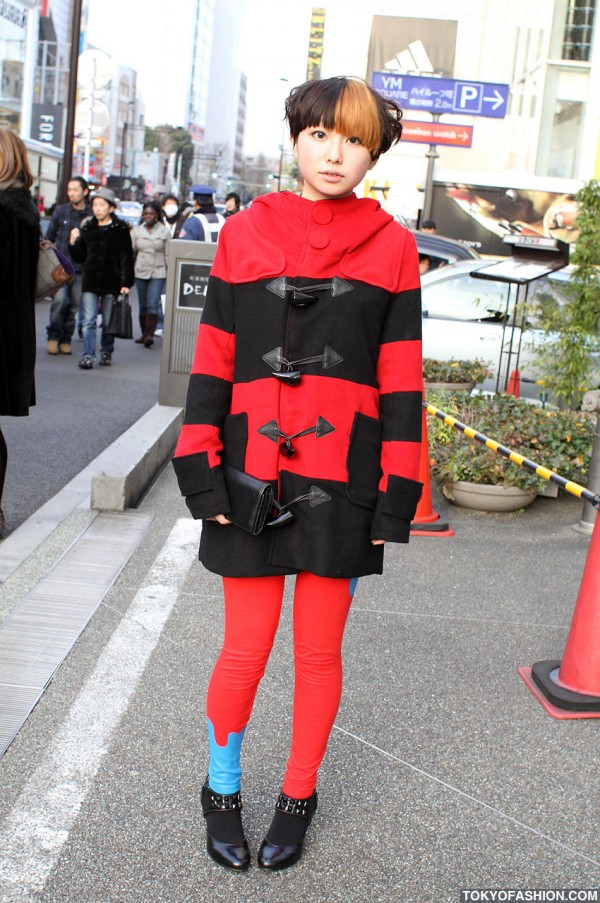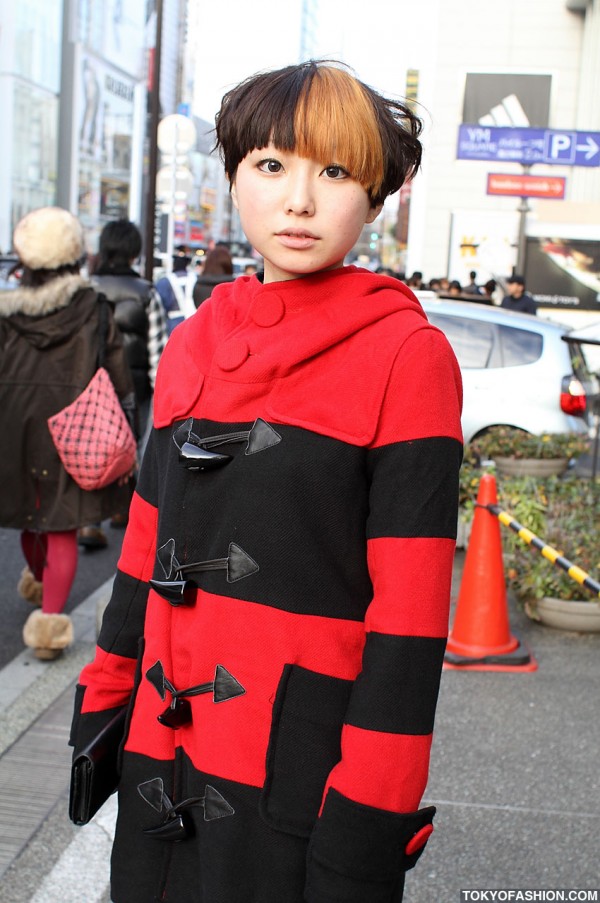 Click any of the pictures to enlarge them.