Girl in Military Coat w/ HellcatPunks Bag in Harajuku
This Japanese girl carrying an ANAP shopping bag was photographed in Harajuku. Her facial expression in these pictures is awesome – she's cute, but she looks tough as well. She wearing a cap, a mods coat (military parka) from Nice Claup, a hoodie from ANAP, a t-shirt from Thank You Mart, denim shorts from ANAP, black tights, and moccasins. Her accessories include multiple earrings, an iPod shuffle, headphones, a teddy bear head from Suzy's Zoo, and a handbag from HellcatPunks. She said that her favorite types of music are techno and eurobeat.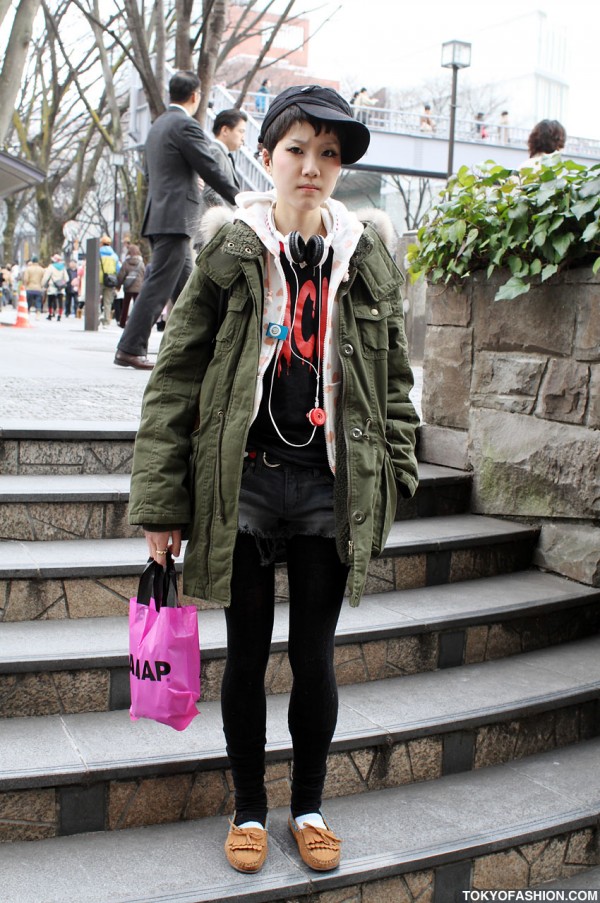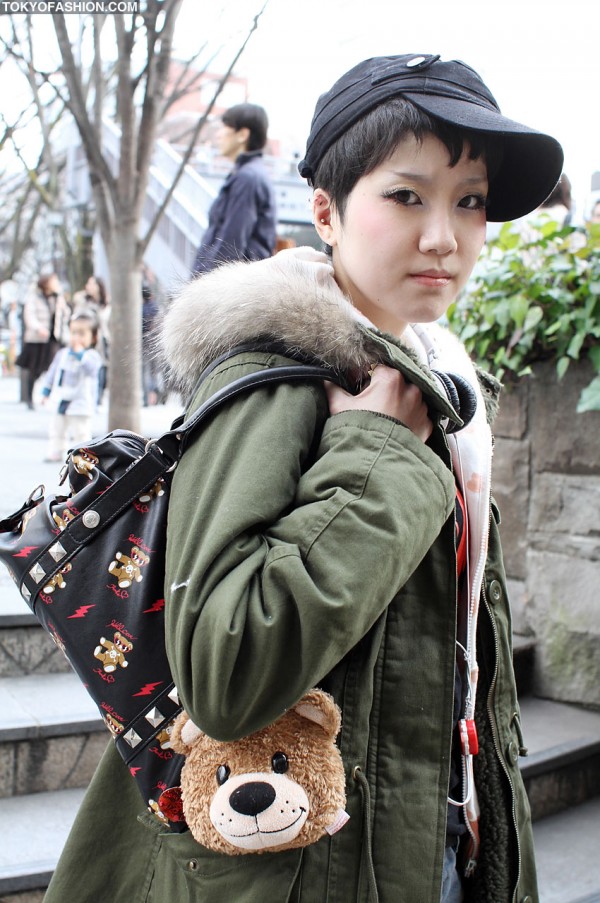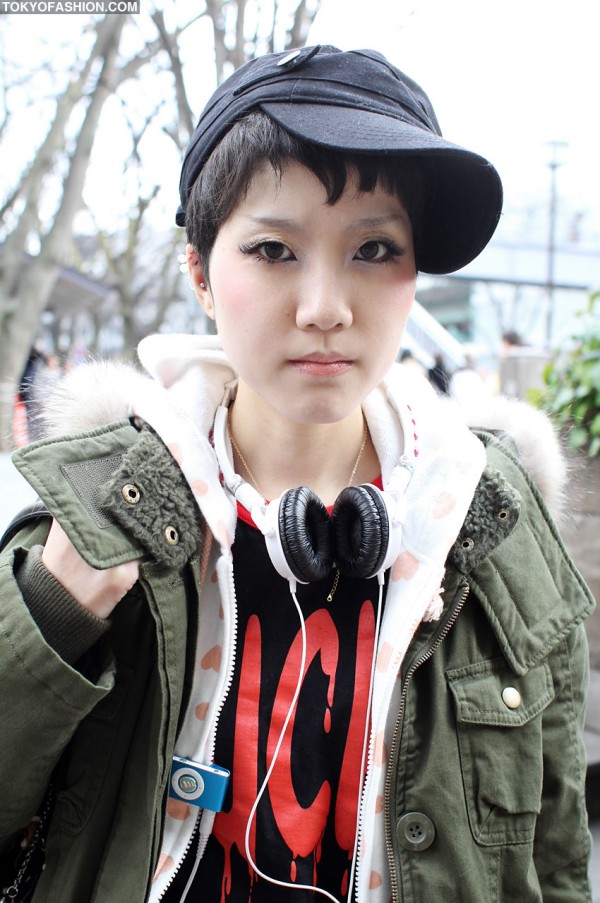 Click any of the pictures to enlarge them.