This smart-looking guy named Koyama is a student as well as the director of a Web snap magazine named Antenna. He's wearing a polka dot oxford shirt from the Midwest shop with black shorts from a resale store. He's also wearing black wingtip shoes and black, red and white argyle socks. His large red bag adds a bright touch of color to his look.
Koyama's favorite designer label is Comme des Garcons and his favorite music genre is electro.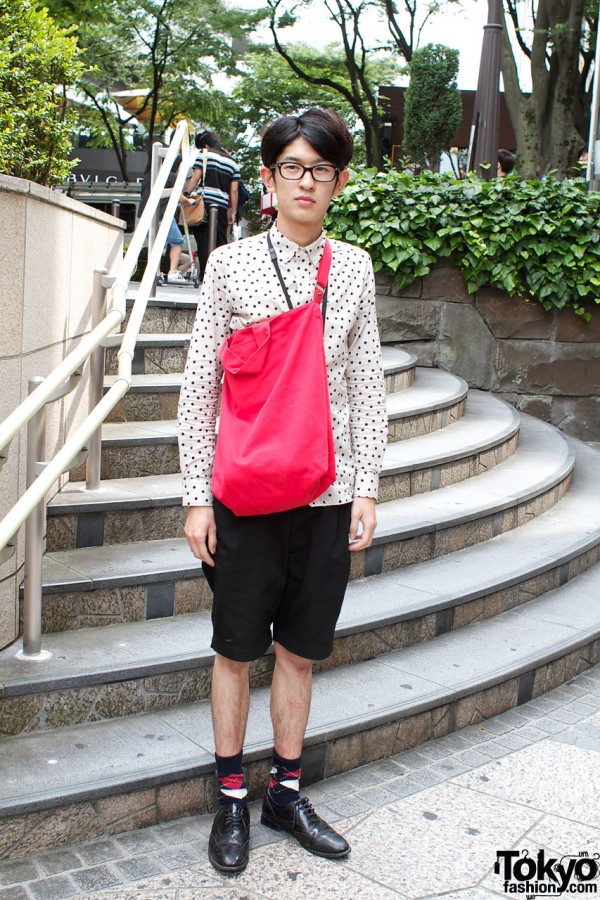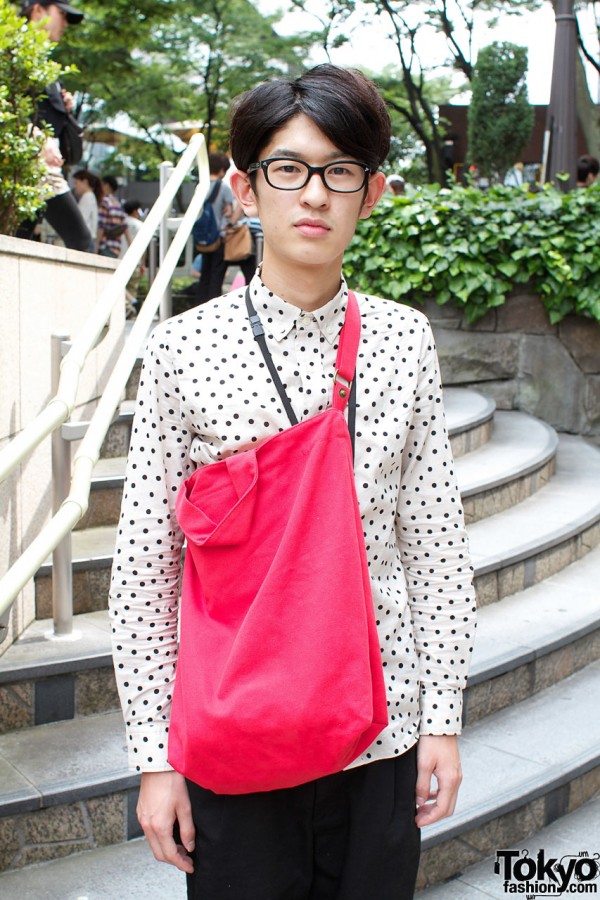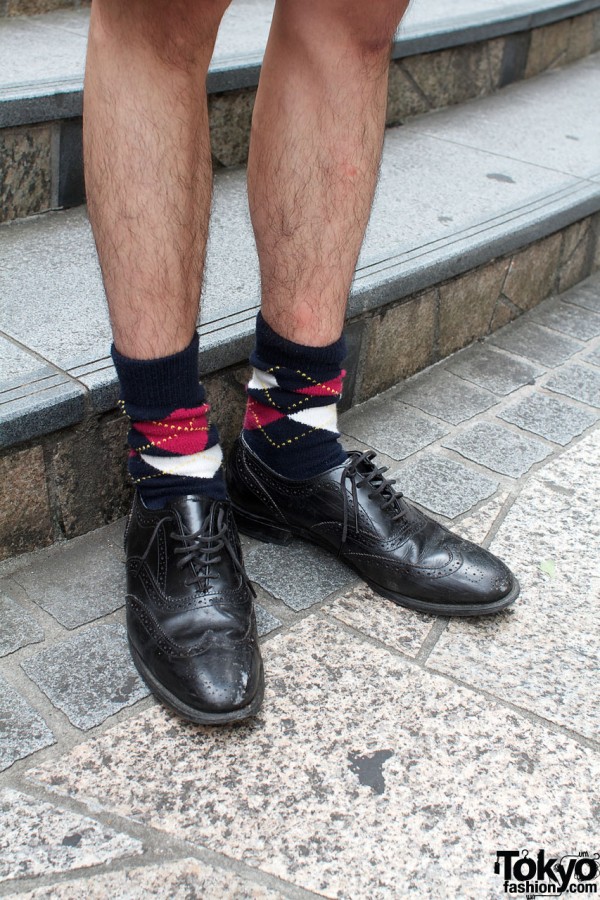 Click any photo to enlarge it.