Glasses & Resale Stripes in Harajuku
This is Munakata, an 18-year-old Japanese student who's dressed for the warm summer weather. His red and white striped top is from the Shonen Junk resale store (his favorite place to shop). His red, white and blue shorts are from another resale store named Mouse. His black shoes and white bag are also from resale stores.
We asked Munakata about his favorite band and he said it's the Yeah Yeah Yeahs.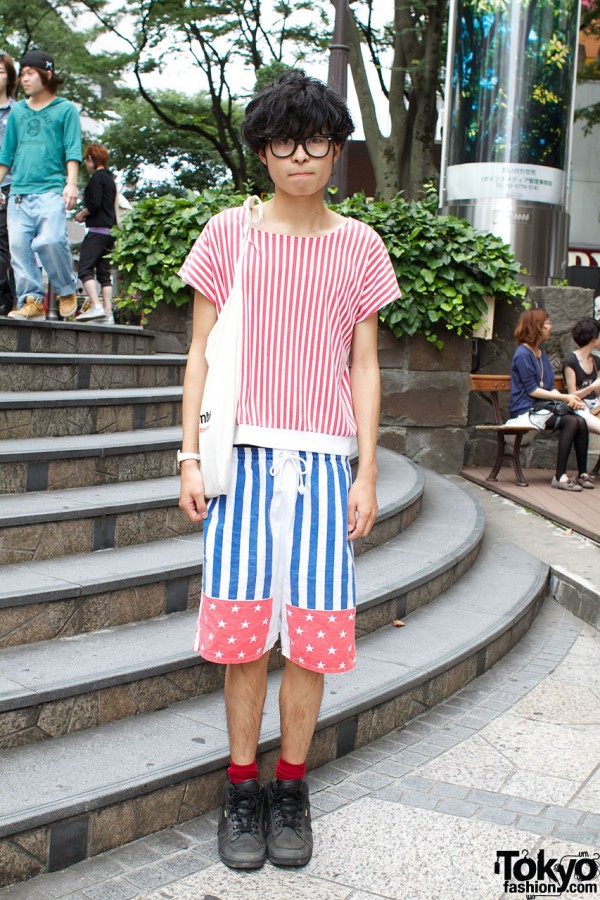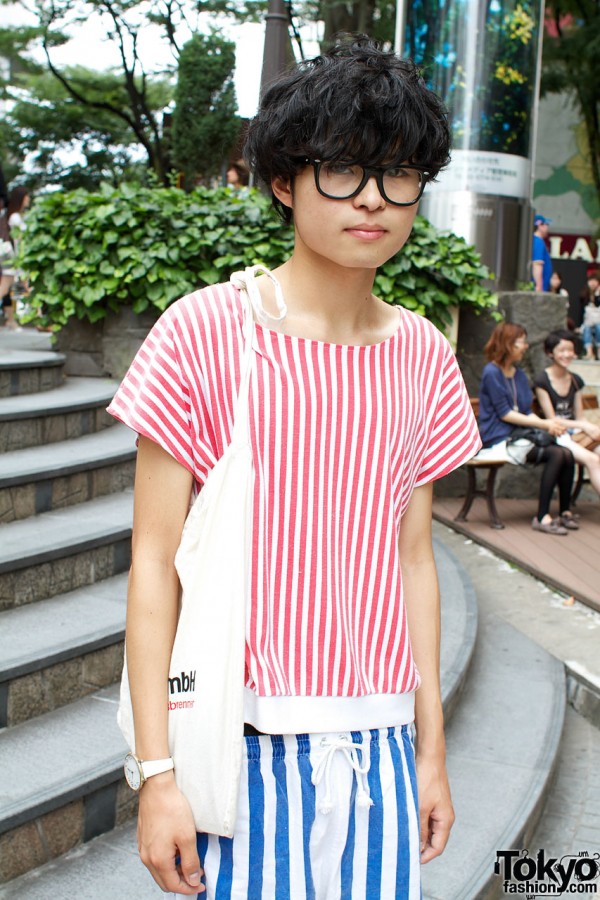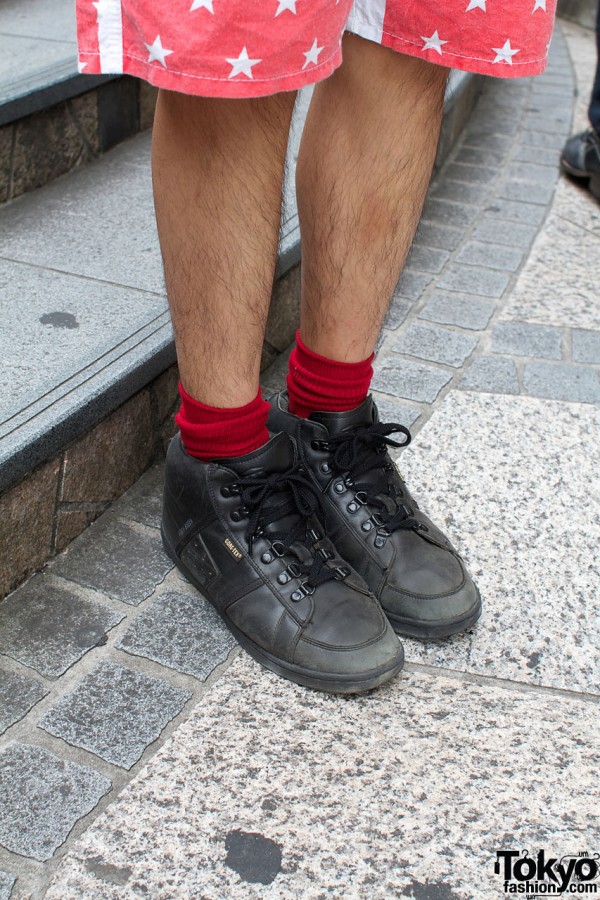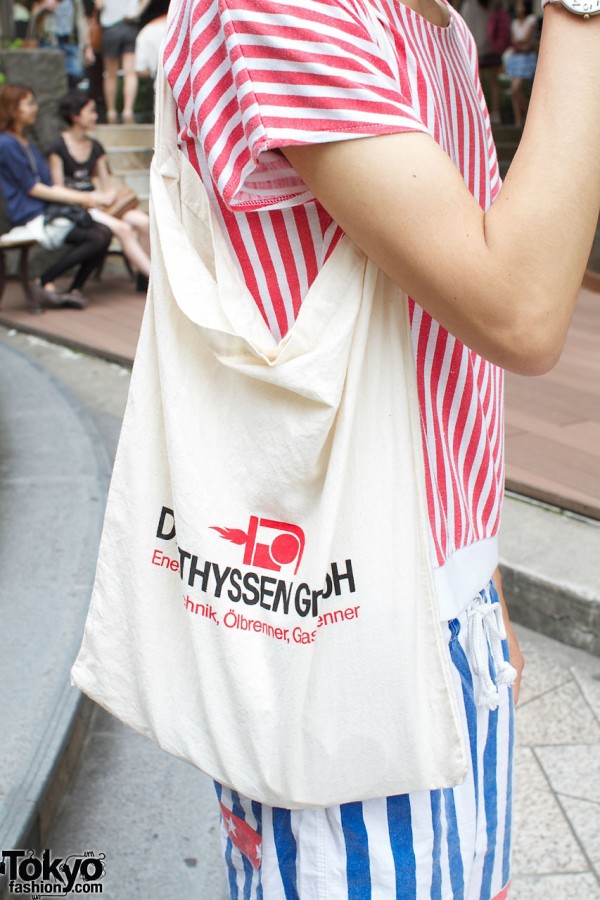 Click any photo to enlarge it.