Goth Girl's Leather Corset, Spike Collar & Gauze Skirt
Setsuko is the same 16-year-old Goth girl that we've featured here a few weeks ago. In these photos she's dressed in head-to-toe black in a graphic t-shirt, black leather corset, gauze skirt, lacy socks and wedge sandals. Her t-shirt is from a shop on Takeshita Dori.
Accessories include a black bag with a dripping Chanel-like logo that she bought on the Internet and a variety of fierce jewelry pieces, including a spike collar, ring and bracelet. She's also wearing a three-finger ring, a small gold ring and a silver chain bracelet.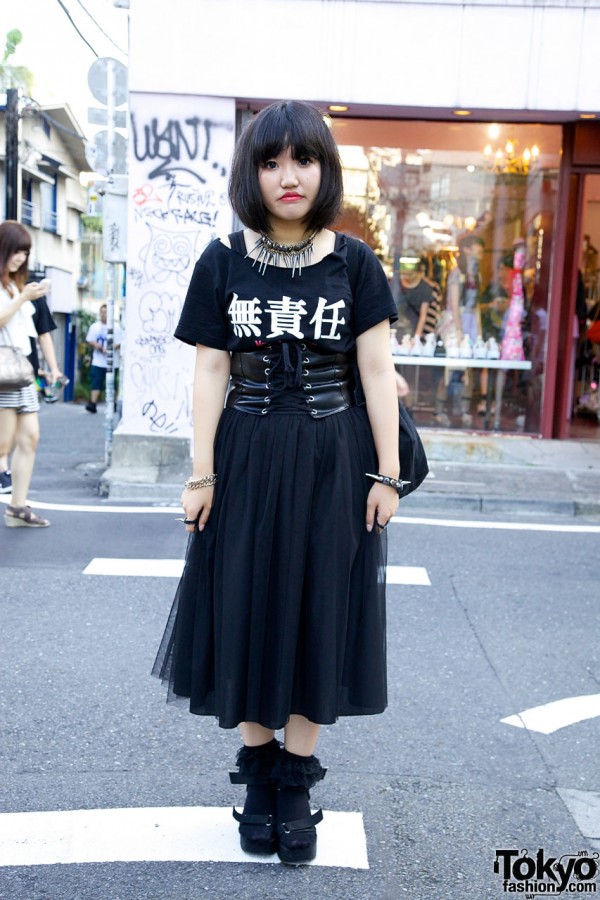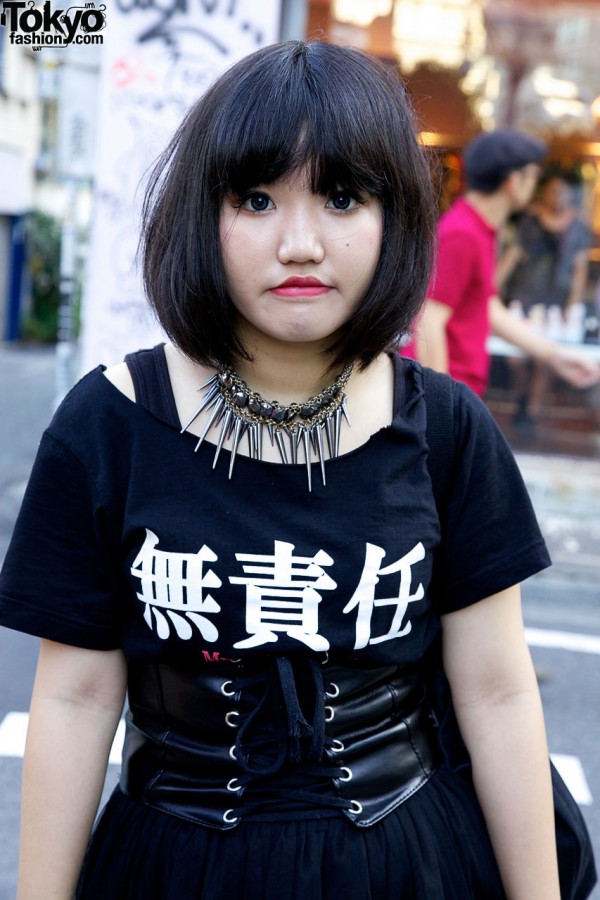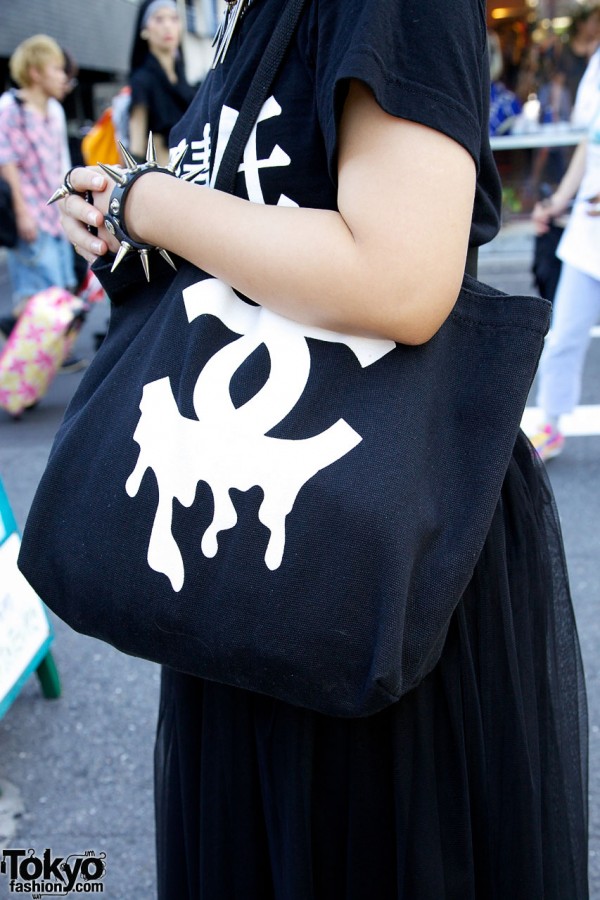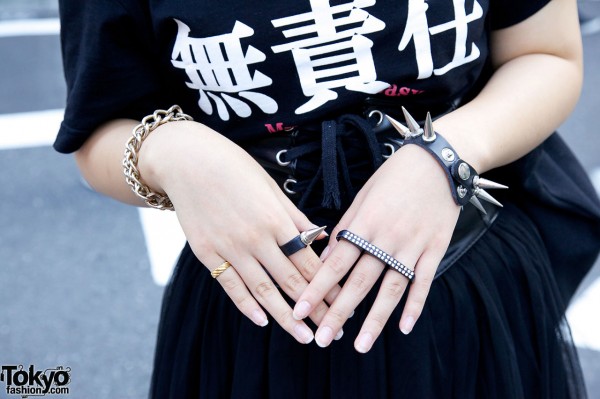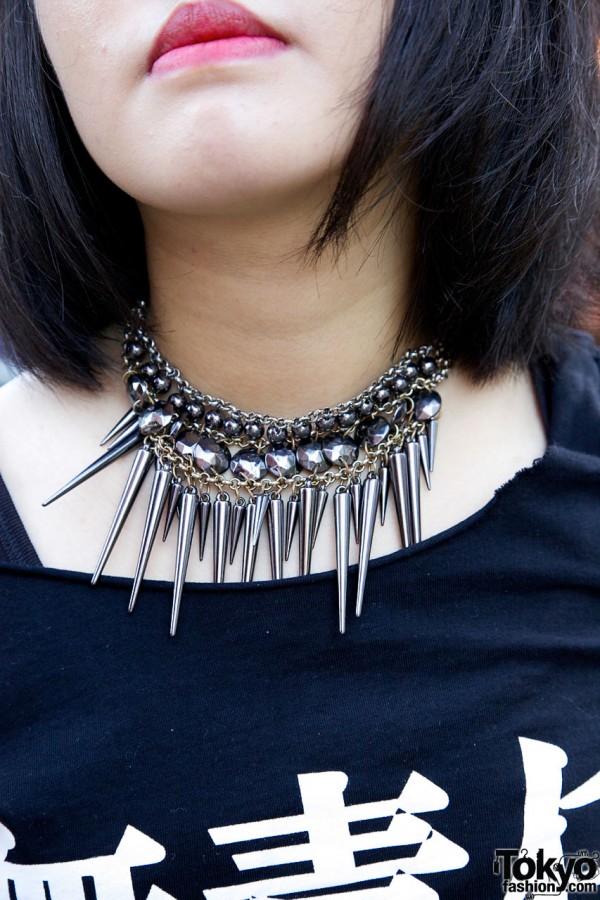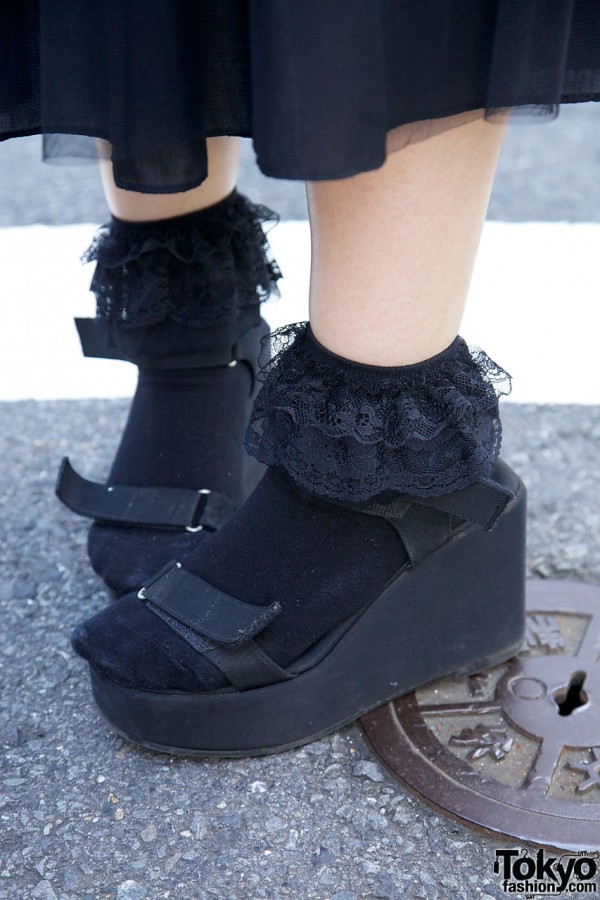 Click on any photo to enlarge it.