This is 24-year-old Momo. His outfit includes a traditional long black robe, black pants and white sneakers from used clothing stores. His t-shirt is from Cospa. He's wearing wire-rimed glasses, a single earring made from a leaf and has a piercing below his lip.
Momo's creative accessories from G2? and other stores include a fur stole around his neck, a leather cap decorated with rope and a large tassel around his neck. He's also wearing a Disney Aladdin button and a handmade pin with a little figure dressed in blue. His large bag is from GR8.
We ask Momo about his favorites and he said he likes to shop at the Tarock, Mouse and The Virgin Mary. His favorite music is by Muzic Seavant and Mosaic.wav.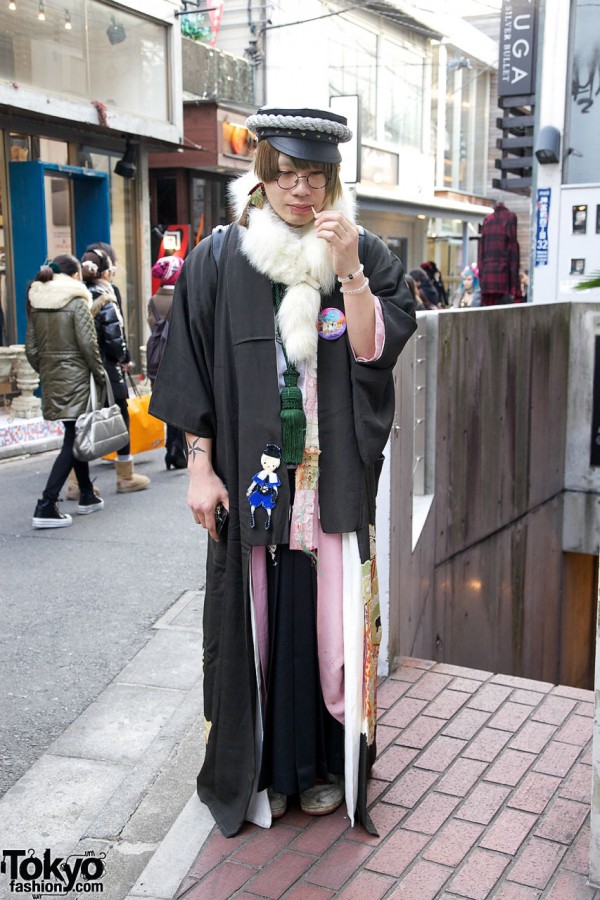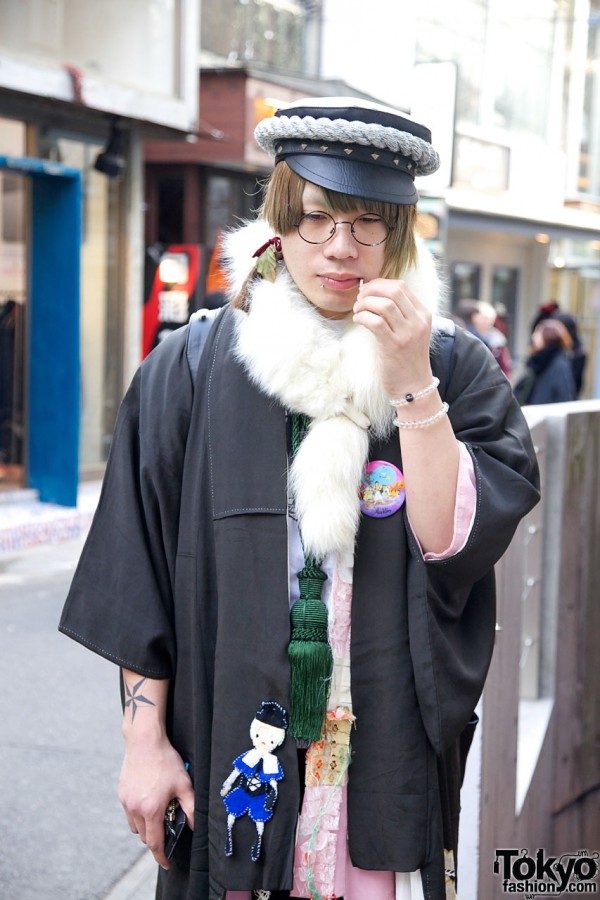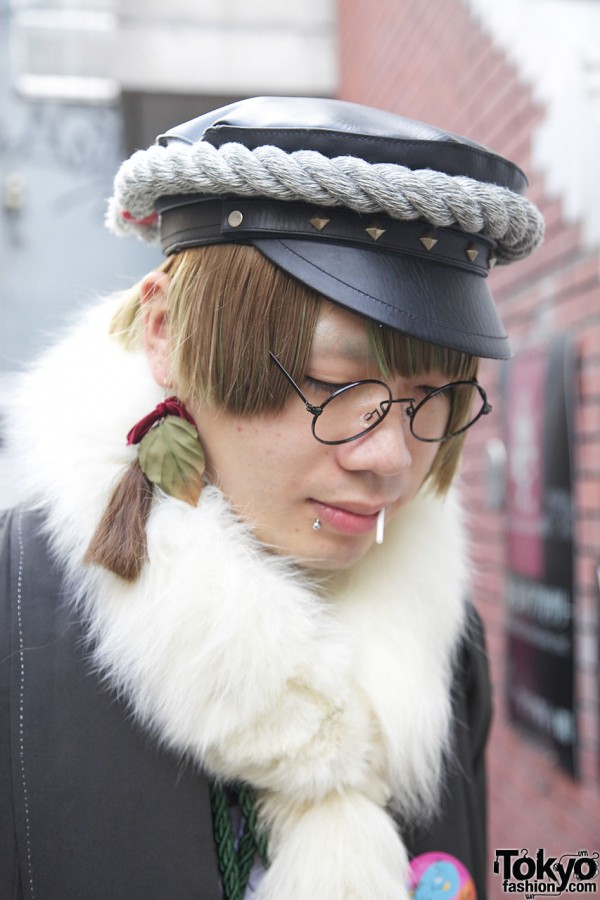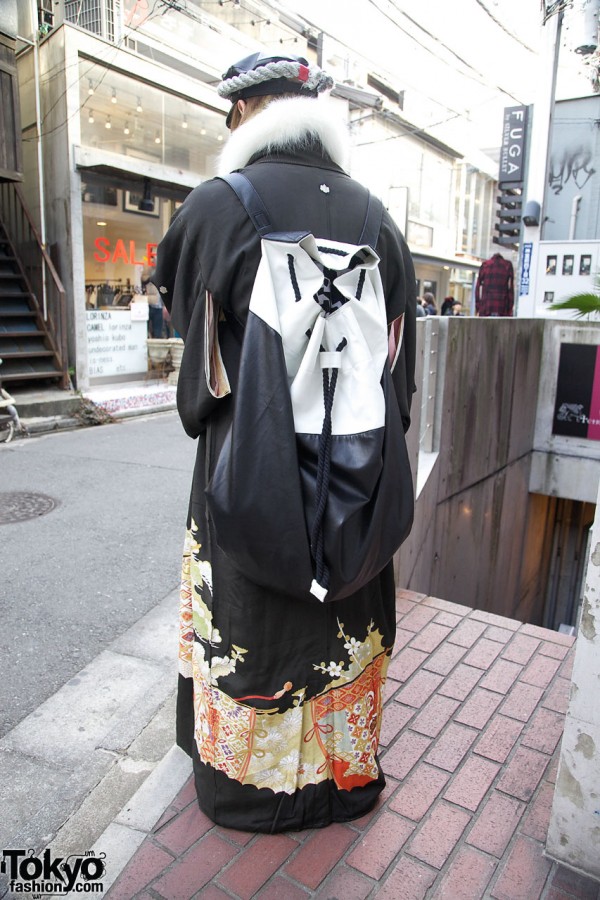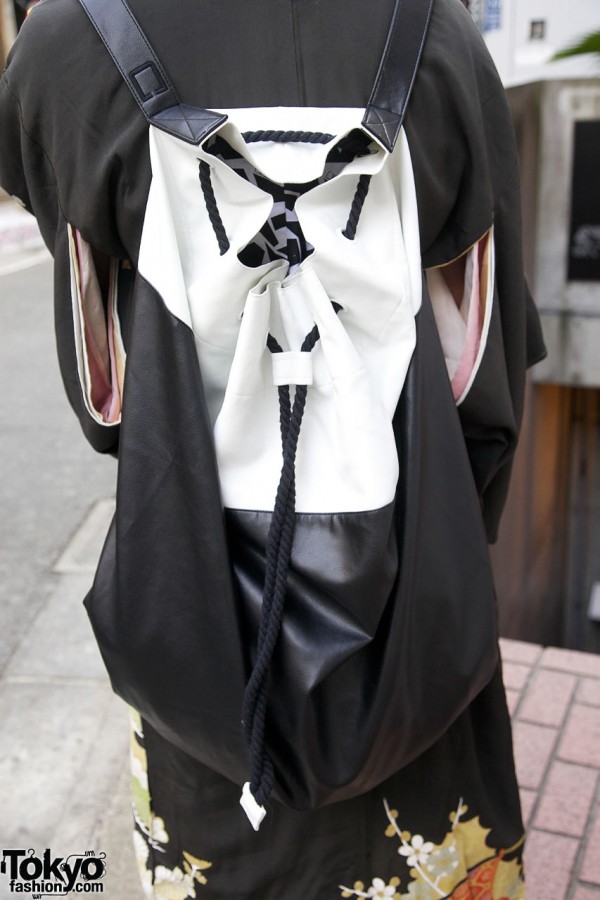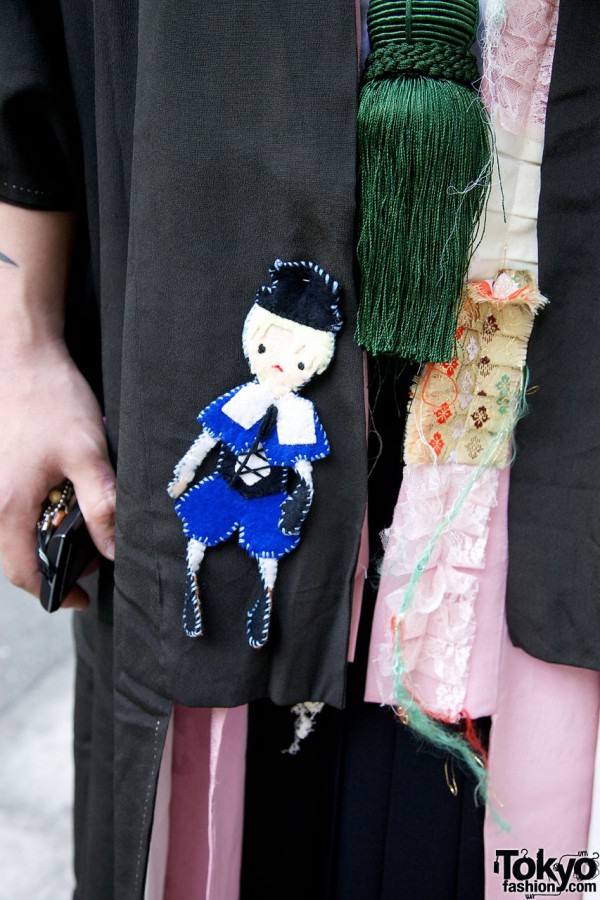 Click on any photo to enlarge it.