Guy with Red Hat & Kreepsville 666 Accessories
Matcha is another one of the fashionable students who frequent the Harajuku district. His black-and-white geometric print top is from Spinns. He's also wearing black skinny jeans from H&M and Dr. Martens boots with bright blue laces.
Matcha's accessories from Top Shop and Kreepsville 666 include a watch on a chain around his neck, small stone earrings and an eyeball ring. His large gold and black wrist watch is from Diesel. His fabulous red hat is the final touch that sets this outfit apart.
When asked about his favorite fashion brand and music, Matcha's answers were Galaxxxy, La Roux and Eva Simons.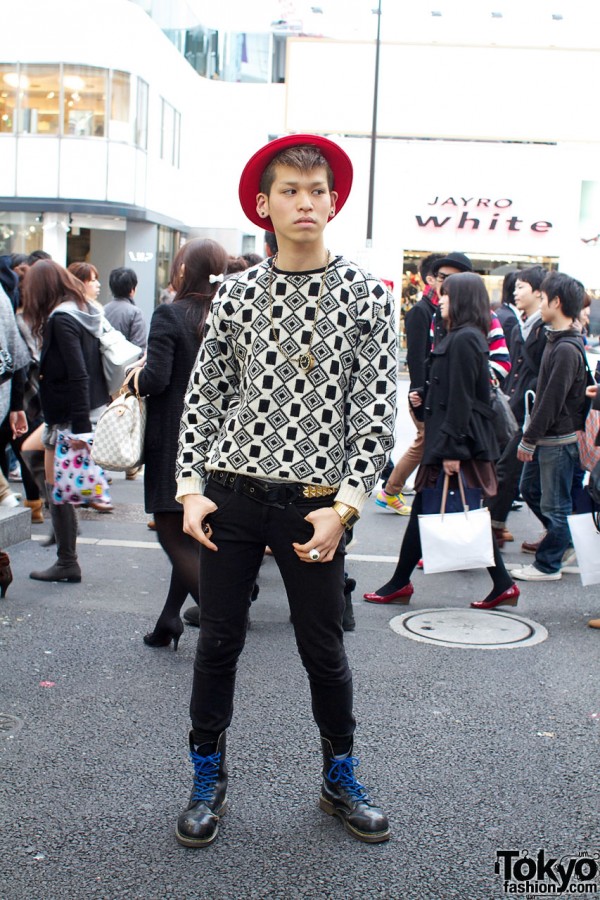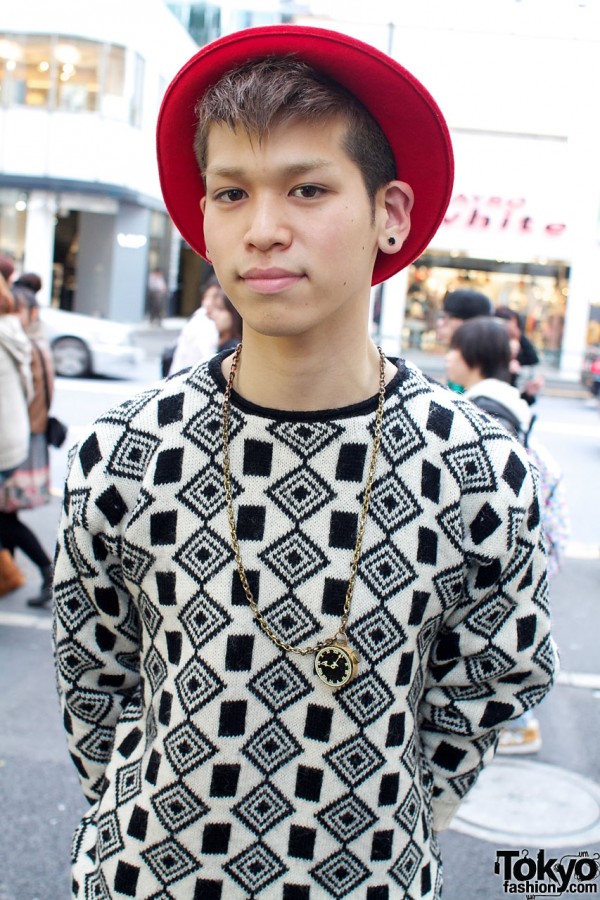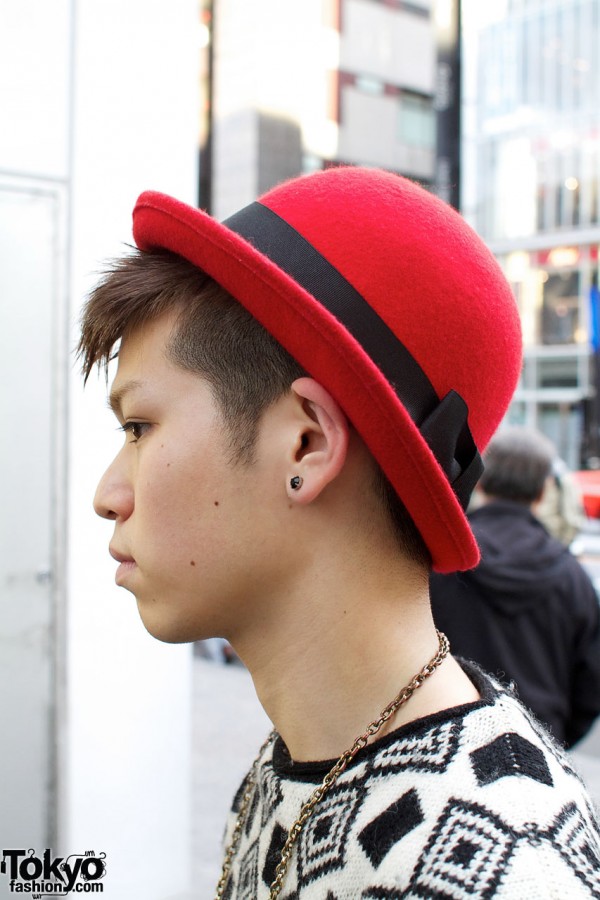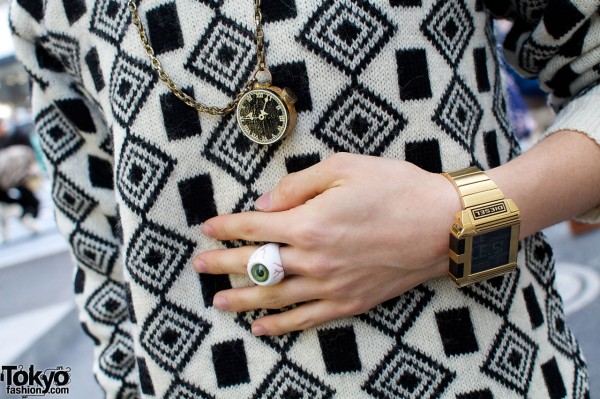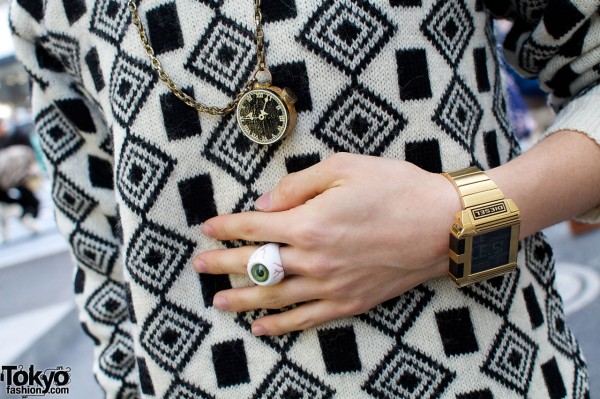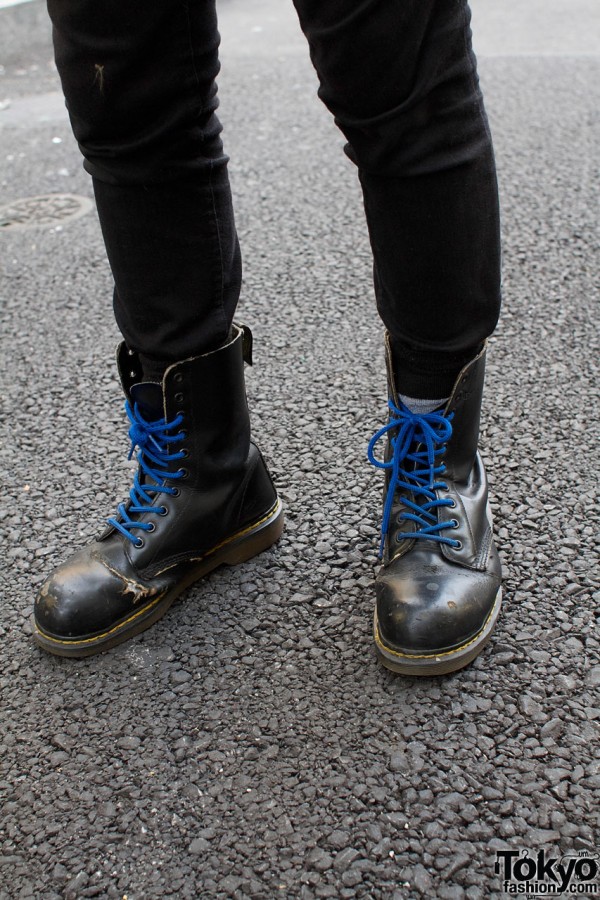 Click on any photo to enlarge it.