Handmade Dolly Style
Yutuki is a 20-year-old student who's wearing a dolly-style outfit that she made herself. Her red and white top resembles a sailor shirt and is stenciled with red crosses. Her skirt combines layers of cotton and lace. White stockings and red and white shoes decorated with red crosses complete the outfit.
Yutuki's accessories include handmade lace and flower necklace and hair ornaments. She's carrying a large fabric and lace bag that also looks handmade. She told us her favorite places to shop are Rurumul, Incomplete Alchemist and Grimoire. You can visit her website here.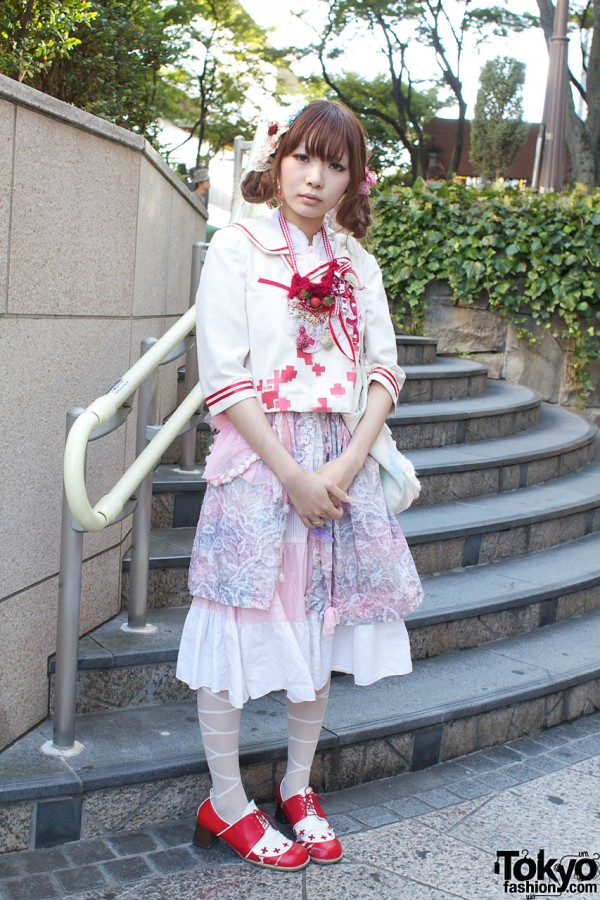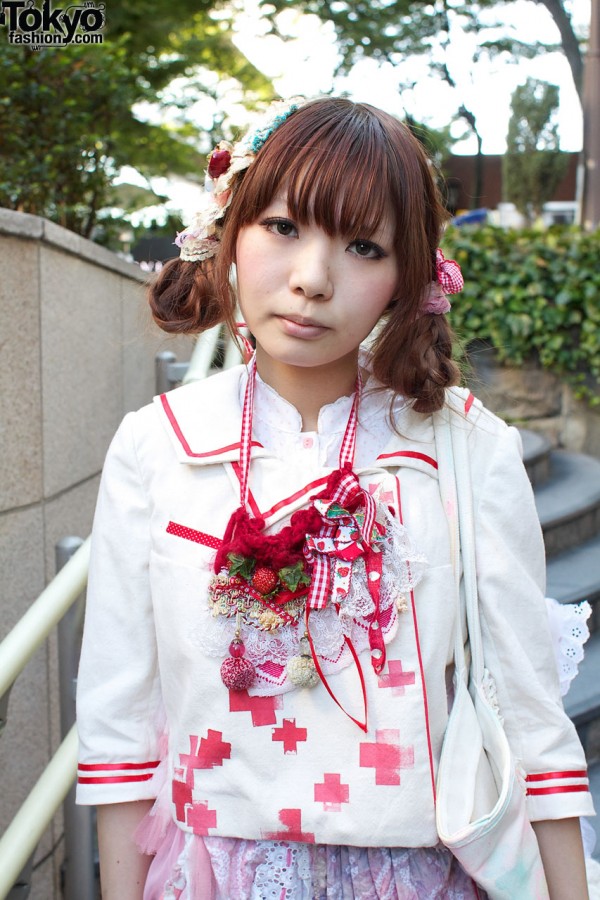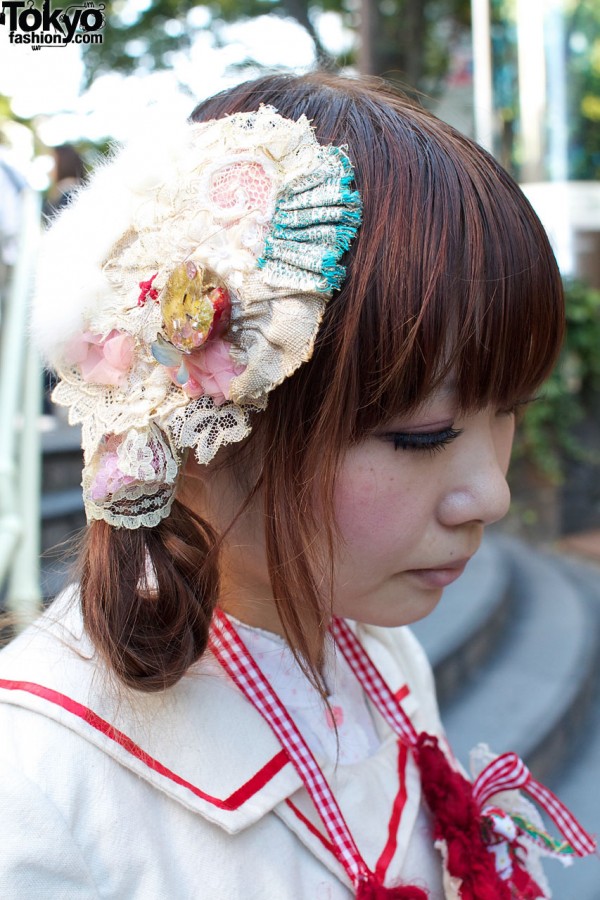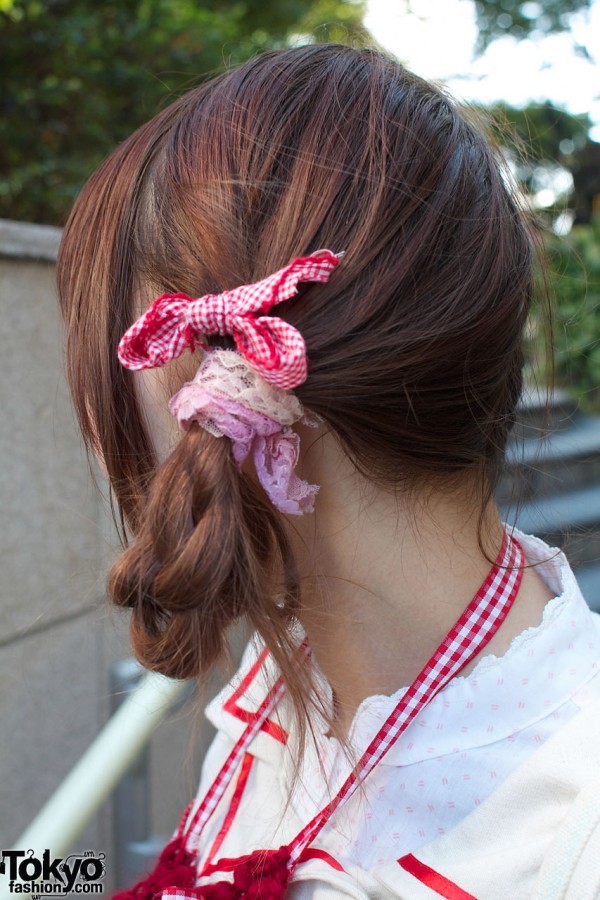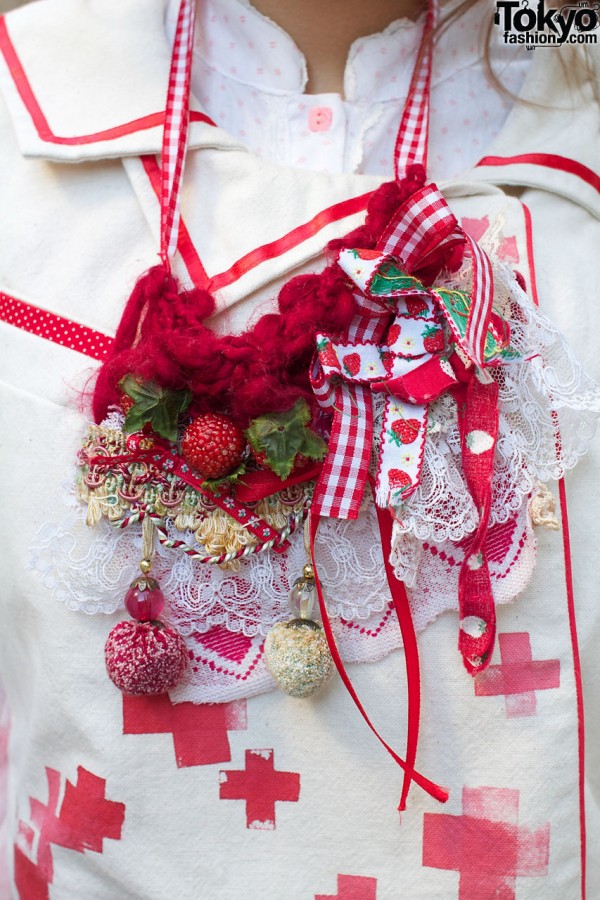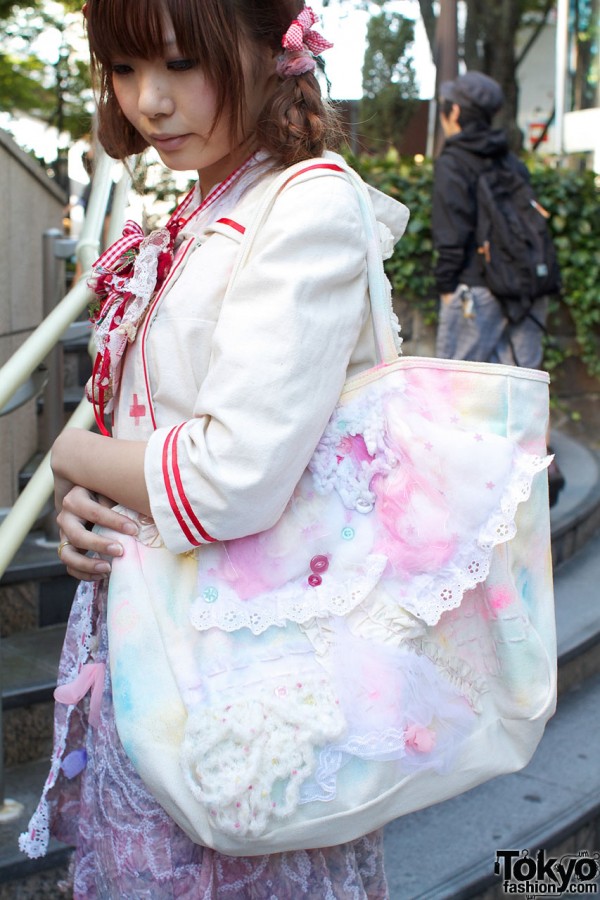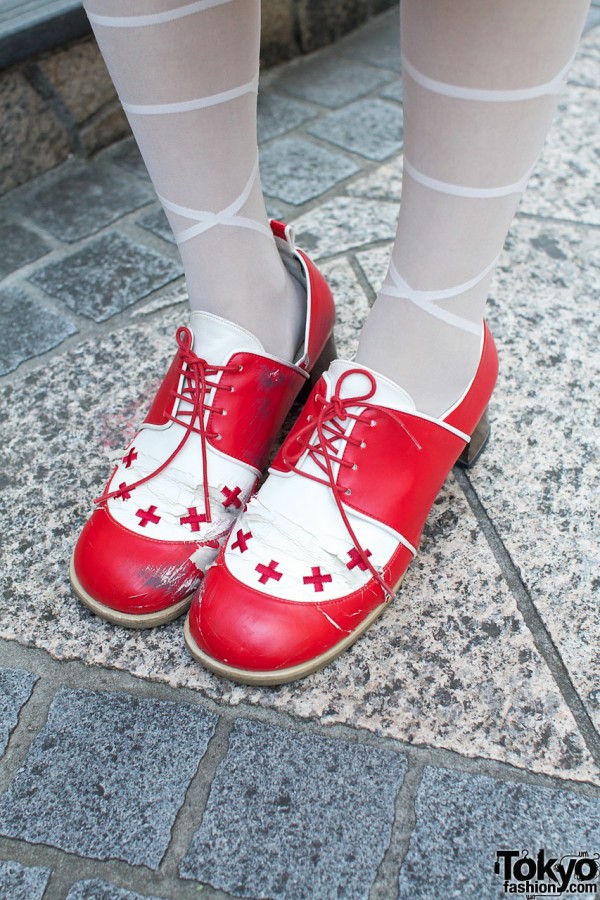 Click on any photo to enlarge it.