Harajuku Dolly Girl's Felt Hat & Dirndl Skirt
This cute girl who's dressed with a touch of dolly kei style is Negi, an 18-year-old student. Her outfit includes a tucked blouse from the Asahiya Yohinten resale shop and a border-print dirndl skirt from Mouse. Her red patent leather Mary Jane shoes are from Body Line.
Negi's accessories from Nakano Ropeway, Nude N' Rude, Bunkaya Zakkaten and Hikari include a felt hat, an artificial flower in her hair, buttons in her hair and on her blouse, a beaded change purse around her neck and a pink polka dot belt. She's also wearing a small plastic ring and a bunny watch. Her pink-and-white watercolor print handbag is from Vivienne Westwood.
We asked Negi about her favorite fashion sources and the answer was Hikari and Nakano Ropeway. You can see more fashion photos on Negi's blog.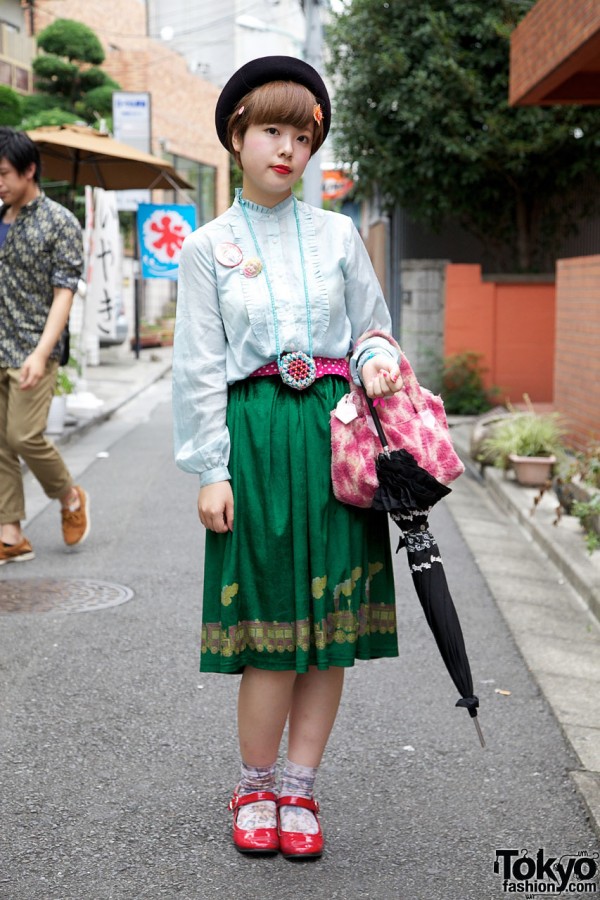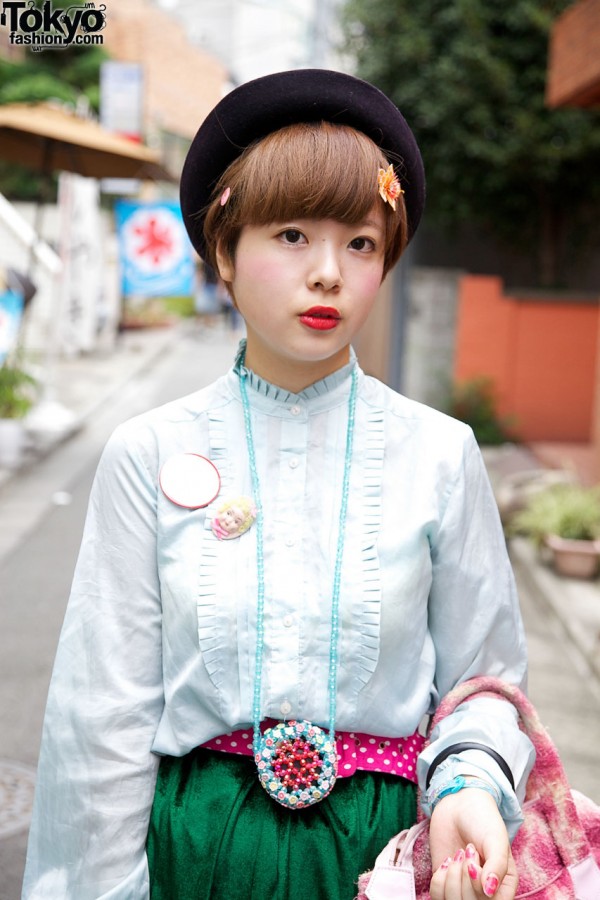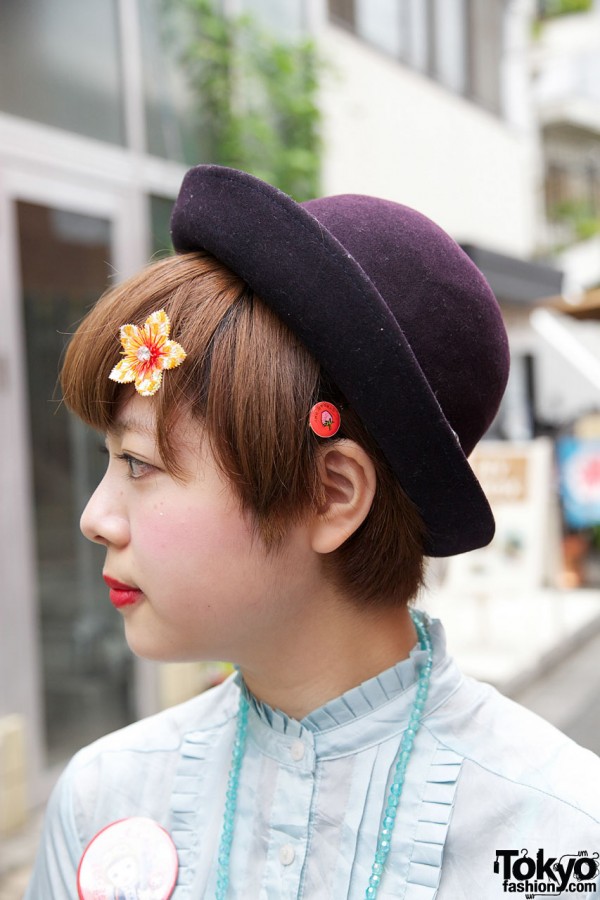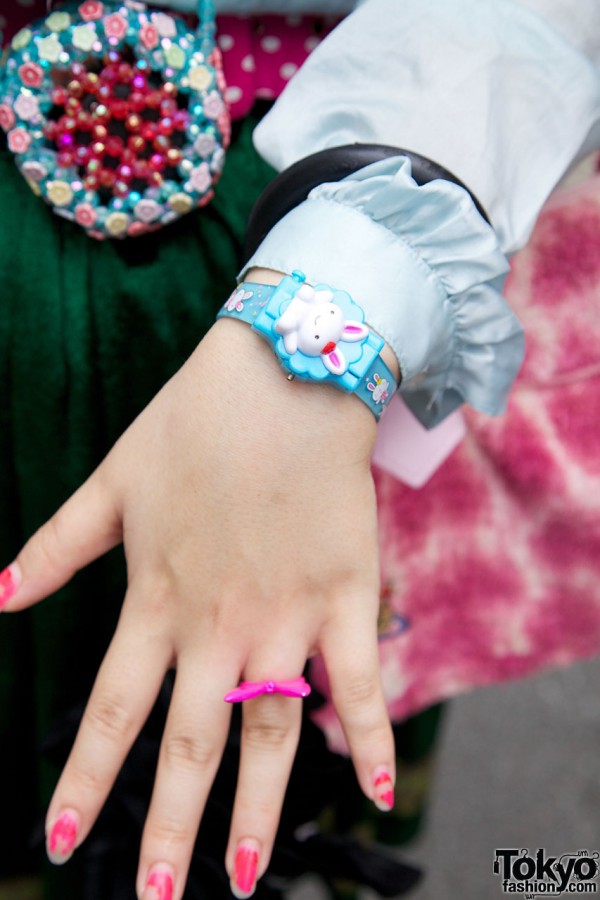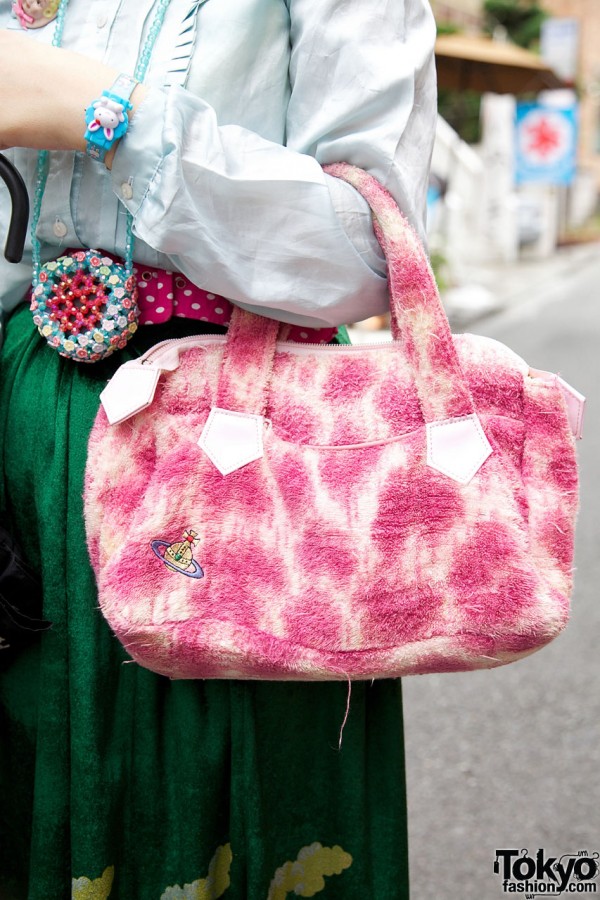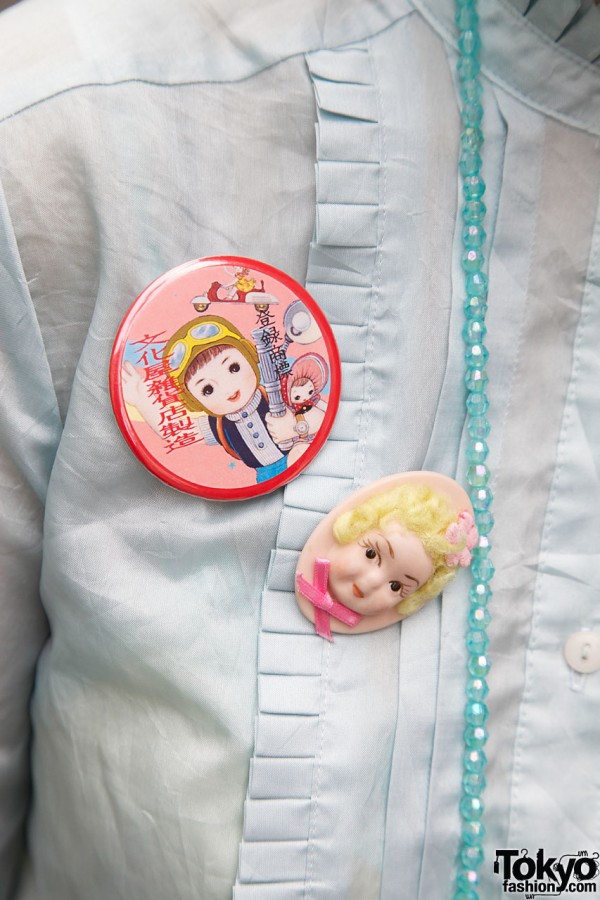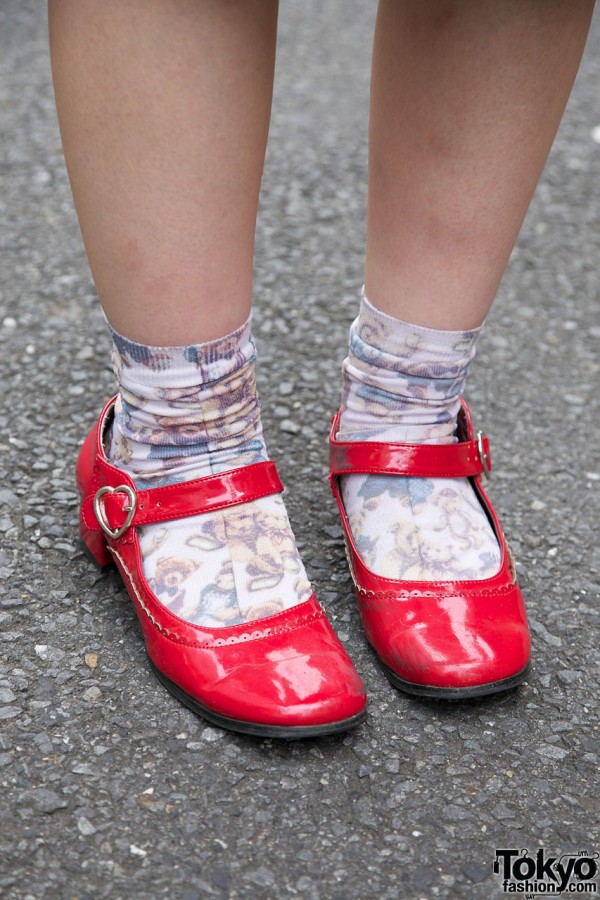 Click on any photo to enlarge it.