Harajuku Dolly Girls' Vintage Dresses & Floral Tattoos
We met this pair of cute Dolly girls in Harajuku. On the left wearing a peach-colored baby doll dress is Shiho. She told us she received the dress as a gift from a friend. Her accessories from The Virgin Mary and other shops include a satin hair bow, a vintage souvenir ribbon pinned to her dress and a beautiful cameo ring. Both her leather shoulder bag and Mary Jane shoes (worn with ruffled socks) are from Tarock.
Shiho has some interesting body art, include floral tattoos on her ankles and polished nails that are embellished with tiny bows.
The girl on the right with braids is 18-year-old Anne, a self-described furita (temporary worker). She's wearing a vintage patchwork print dress with a unique leather and fabric belt (she didn't tell us where her outfit came from).
Her leather purse was a gift from her friend Shiho. She's also carrying a fabric tote bag from Theatre Products. Her shoes are penny loafers worn with lace-trimmed ankle socks.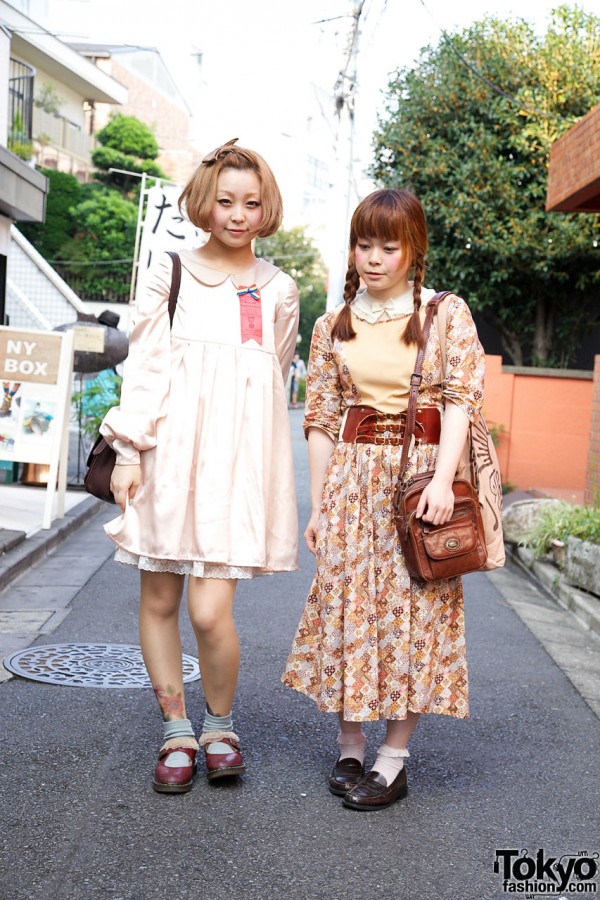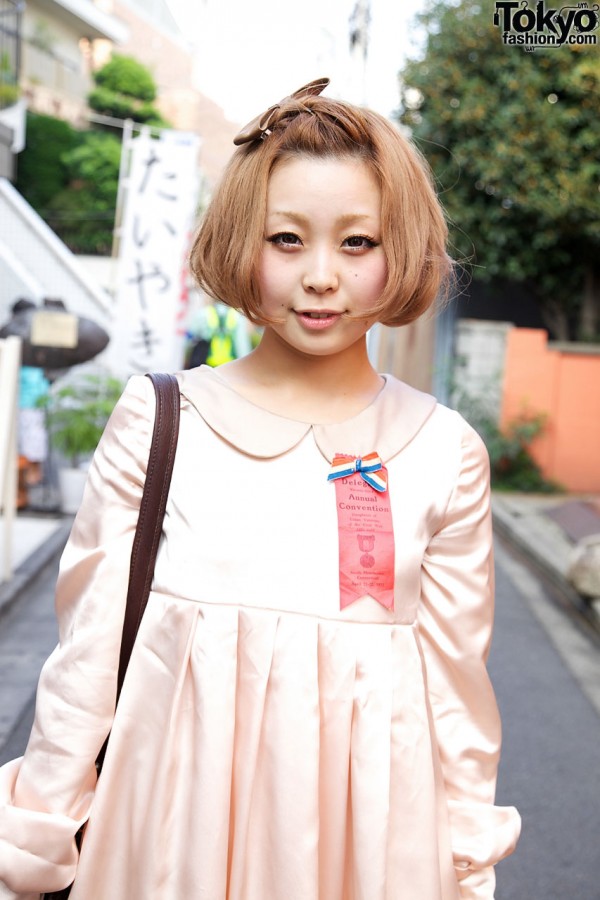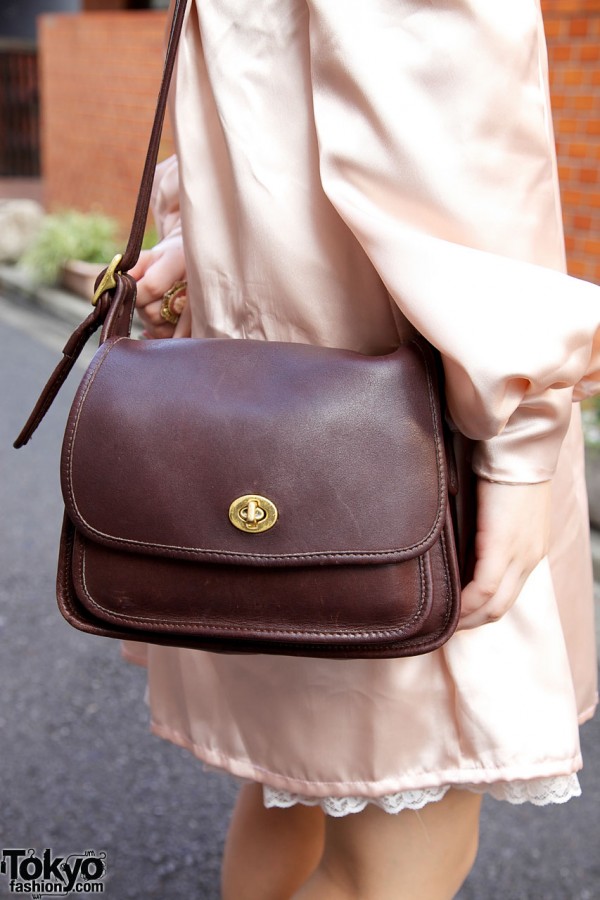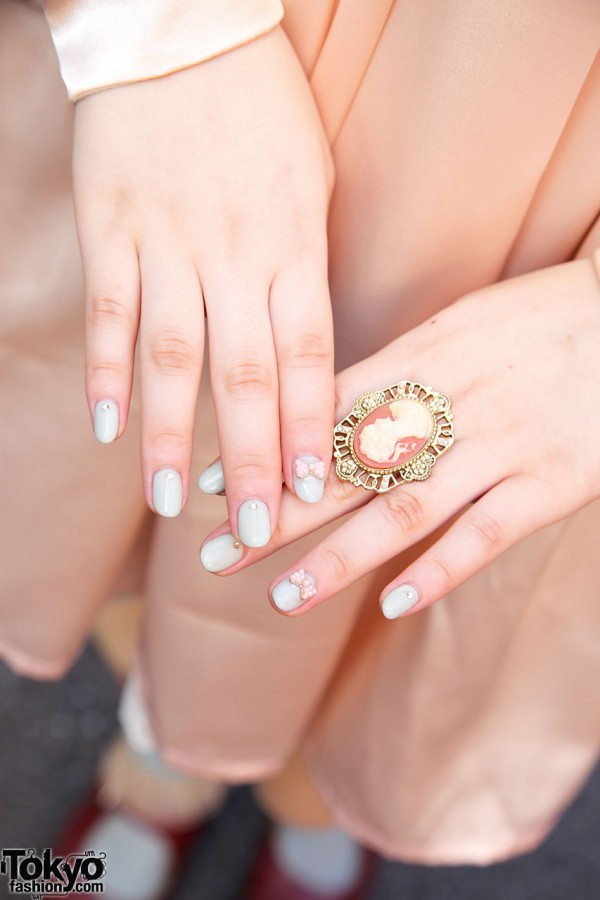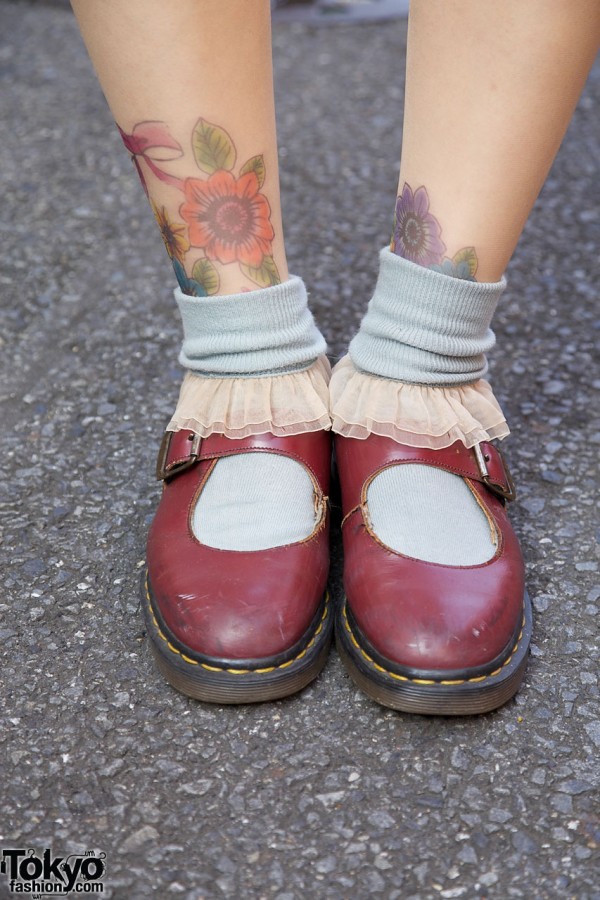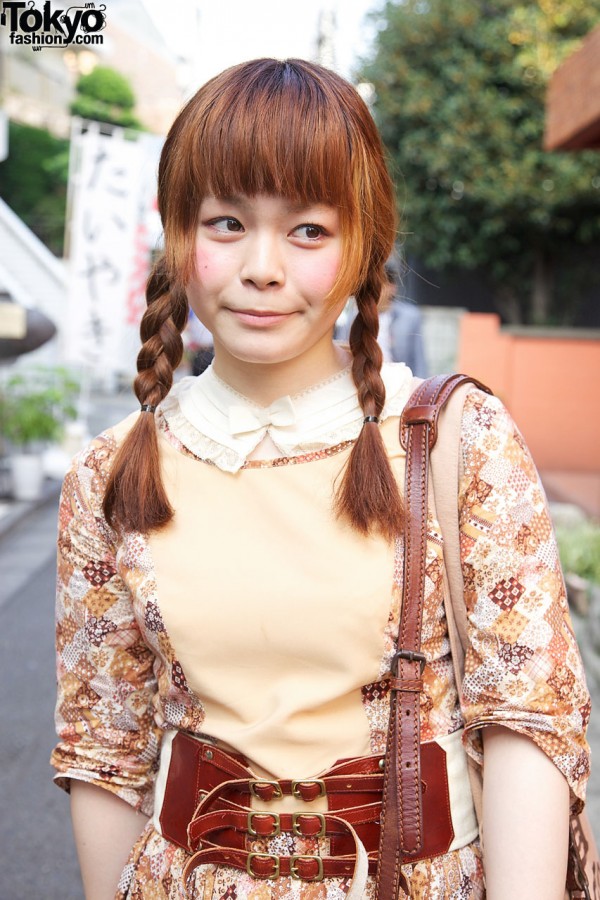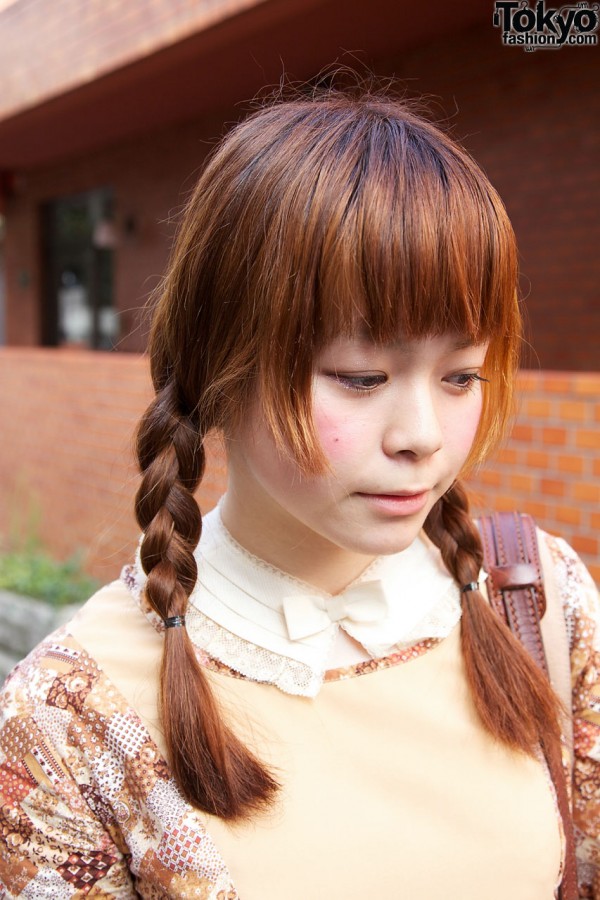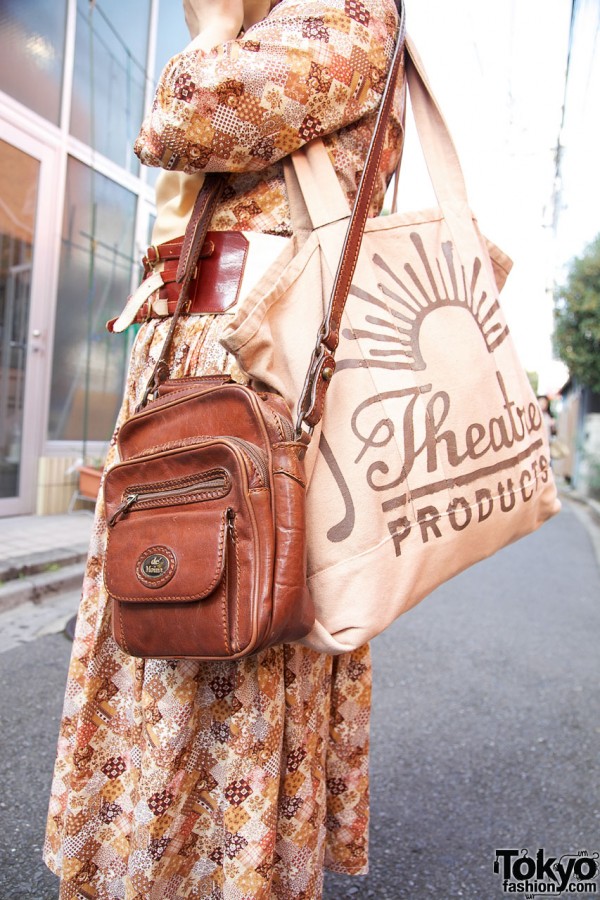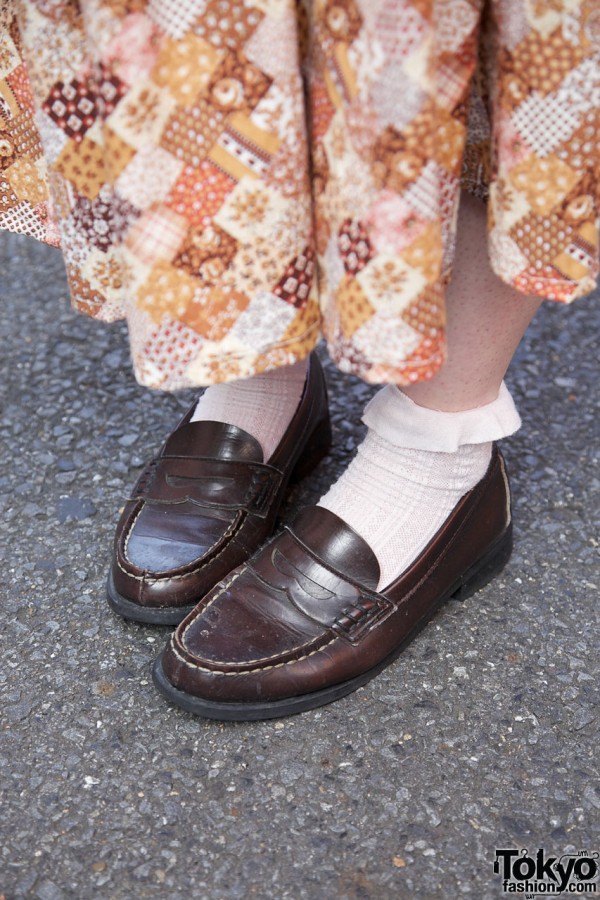 Click on any photo to enlarge it.