Harajuku Make-Up Artists in Charles Anastase, Rosebud & ANAP
We photographed this pair of cute girls with long, honey-colored hair in Harajuku. On the right is Mai, a 22-year-old make-up artist. Her outfit includes a white cotton summer blouse from Charles Anastase and a short blue skirt from a used clothing shop. She's also wearing platform t-strap shoes (also from a resale shop) with white socks.
Accessories from Vargas and other shops include a lace cherry earring, a delicate gold necklace and a red bangle. Her leather and fabric handbag is from Corto Moltedo.
We asked Mai about her favorite shops and brands and the answer was Vargas. You can find out more about Mai on her web page.
The friendly girl on the left is Kyoko, a 20-year-old make-up artist. She's wearing a white shirt from Rosebud over a short floral ANAP dress. Her lace-up leather boots are from Zara. Accessories include a narrow leather belt with a decorative buckle and a pink cherry earring. Her pink suede purse with purple fringe is from L.D.S. (Love Drug Store).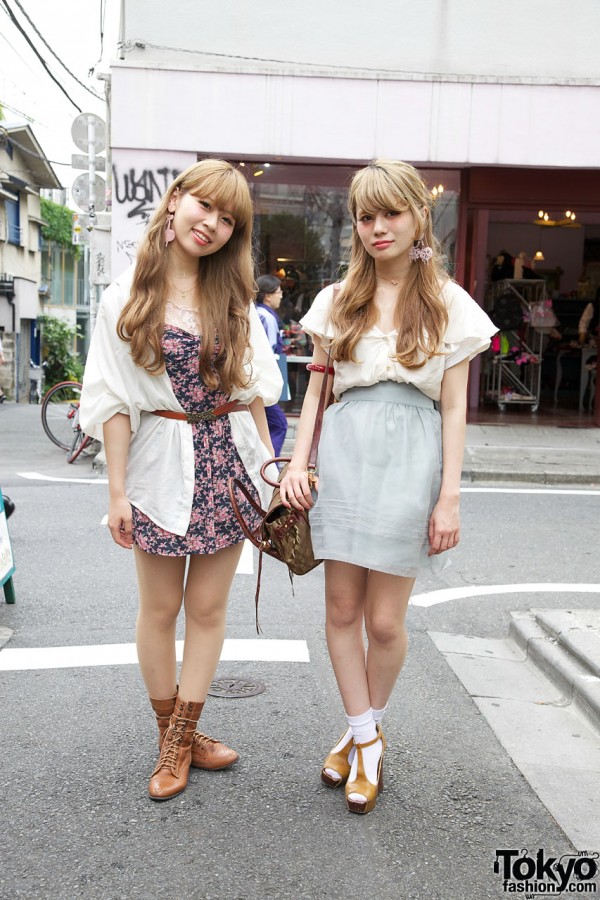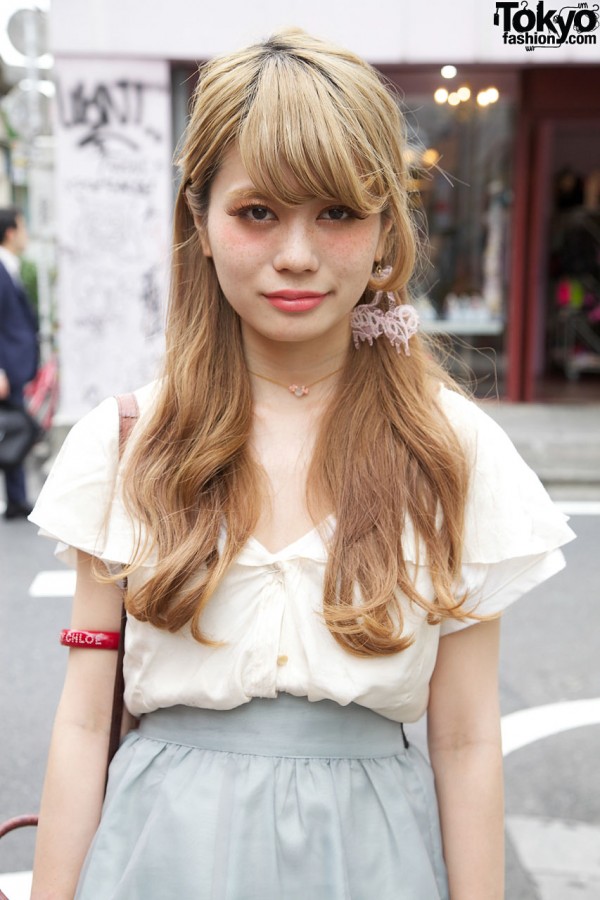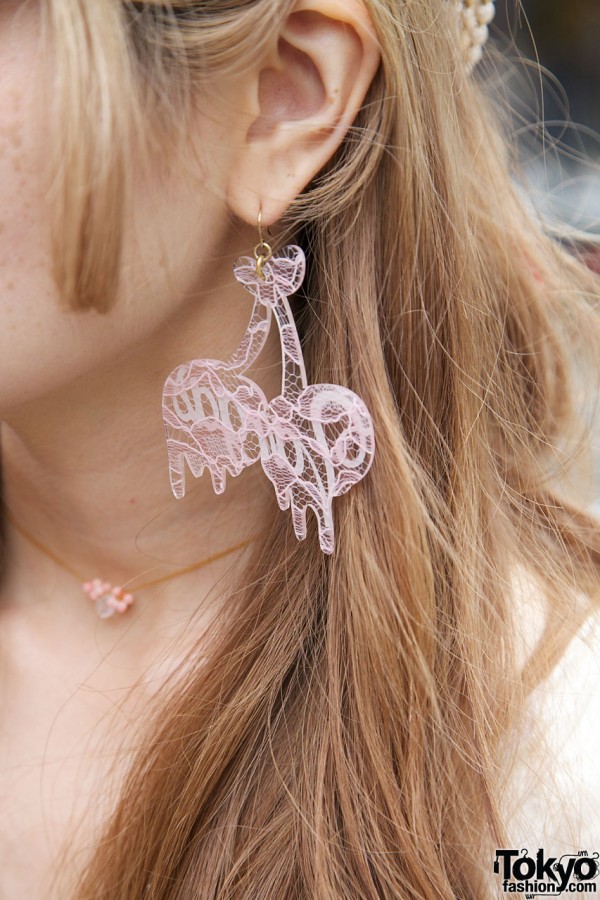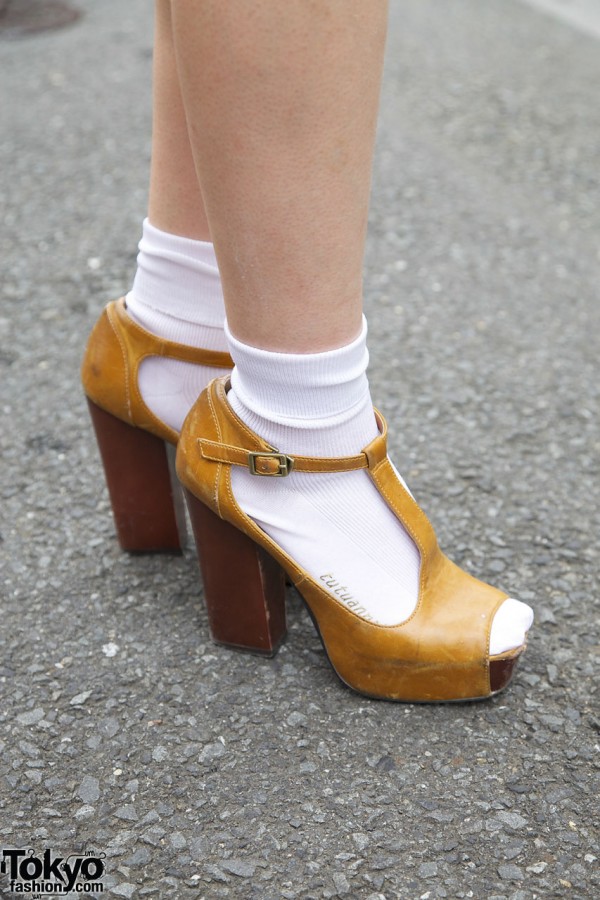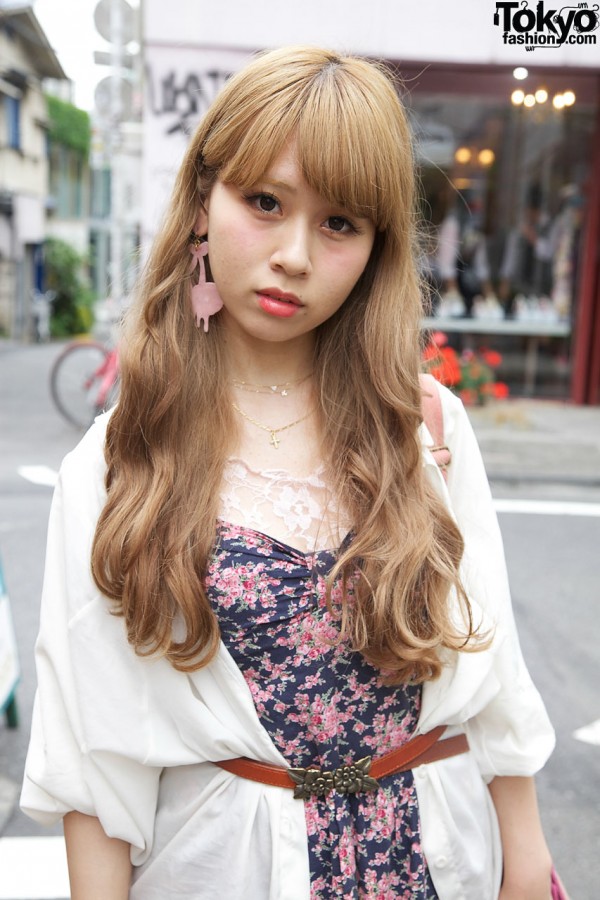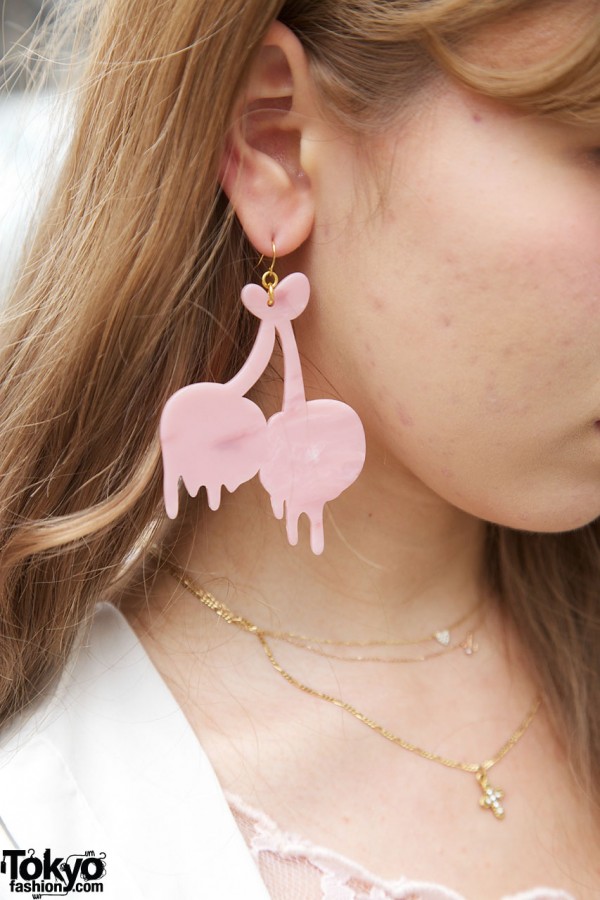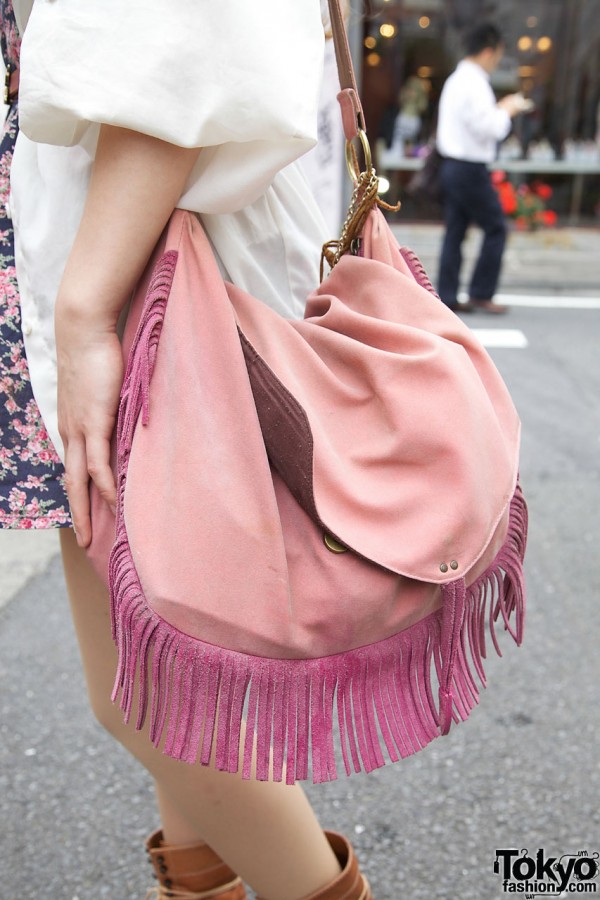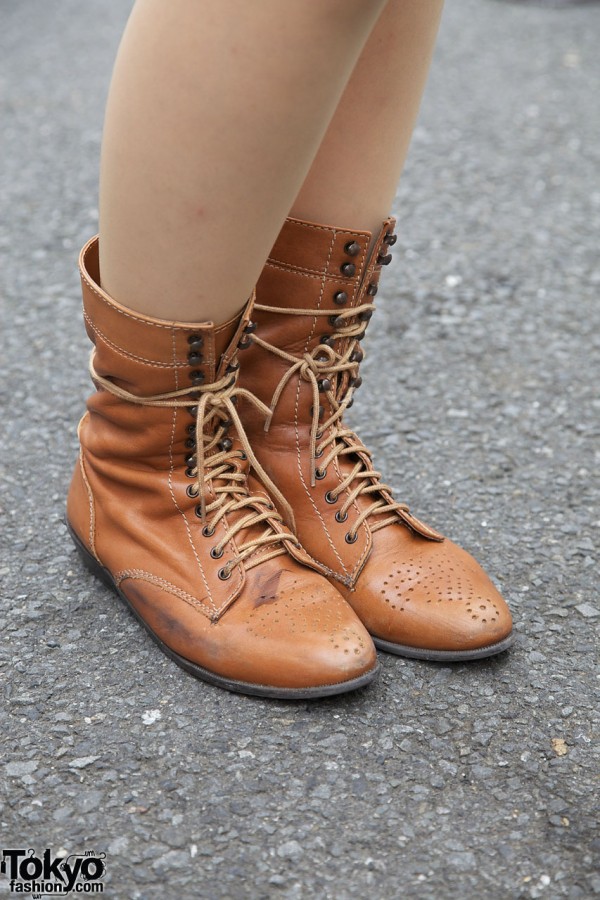 Click on any photo to enlarge it.