Harajuku Summer Dresses from Lip Service & Snidel
We met these friendly Japanese girls in their fresh summer dresses in Harajuku. On the left is Ayumi. Her bright flower print dress is from Lip Service and her black lace-trimmed bolero is from Egoist. Black and yellow sandals complete the look.
Ayumi's favorite brand is Lip Service. She enjoys the music of Ayumi Hamasaki.
The girl on the left with ash blonde hair is named Natsumi. She's wearing a pastel print dress from Snidel. Her brown purse is from Love Drug Store. She's also wearing brown high-heeled sandals.
Natsumi's favorite brand is Snidel. She also likes the music of Ayumi Hamasaki as well as Acid Black Cherry.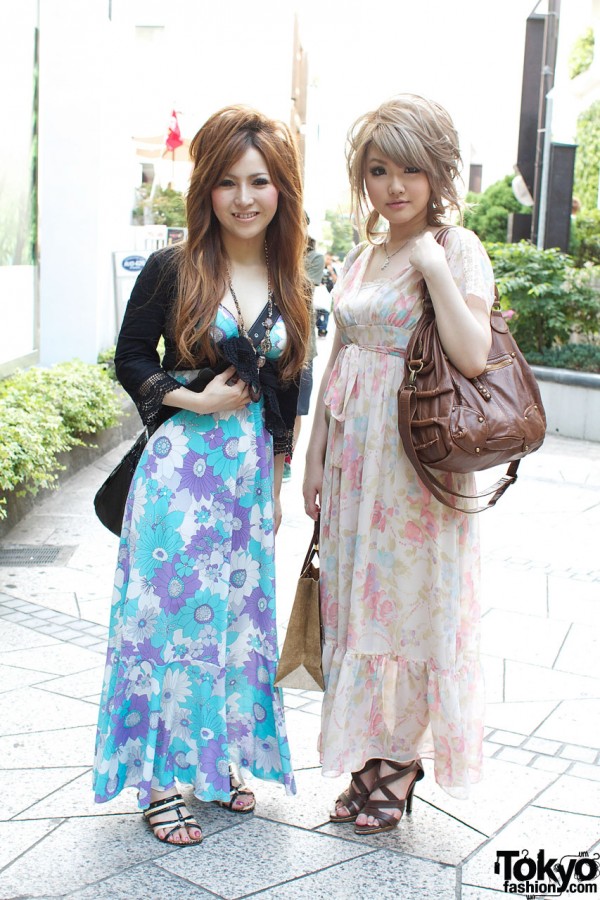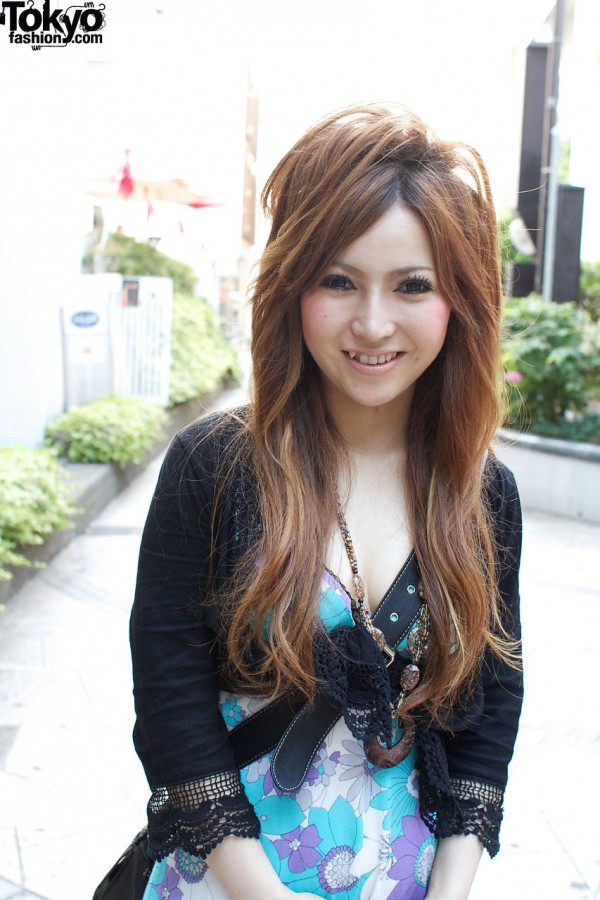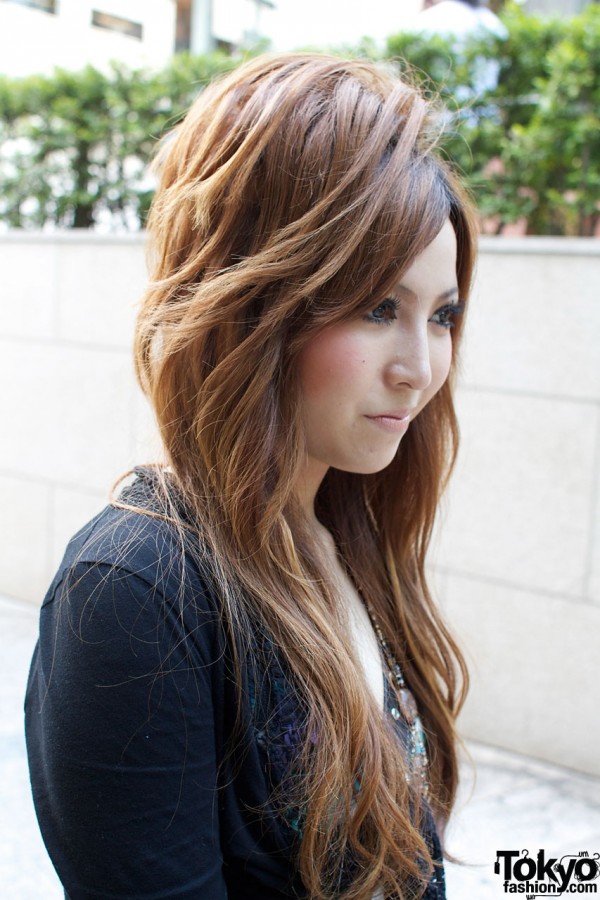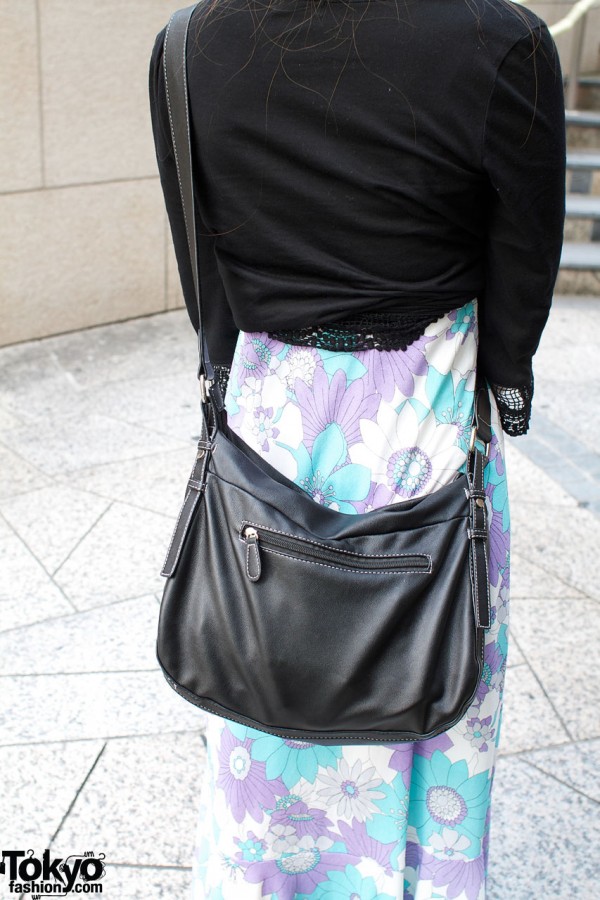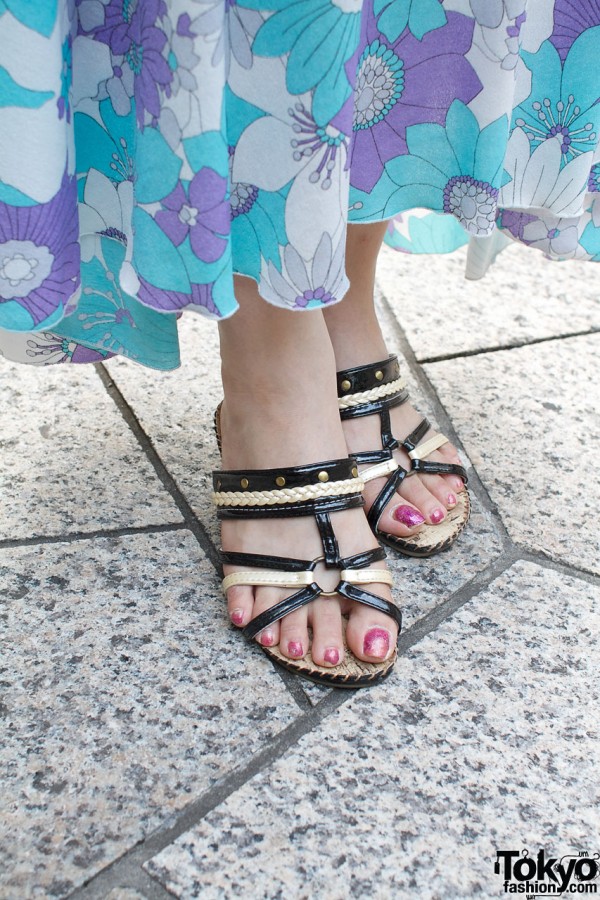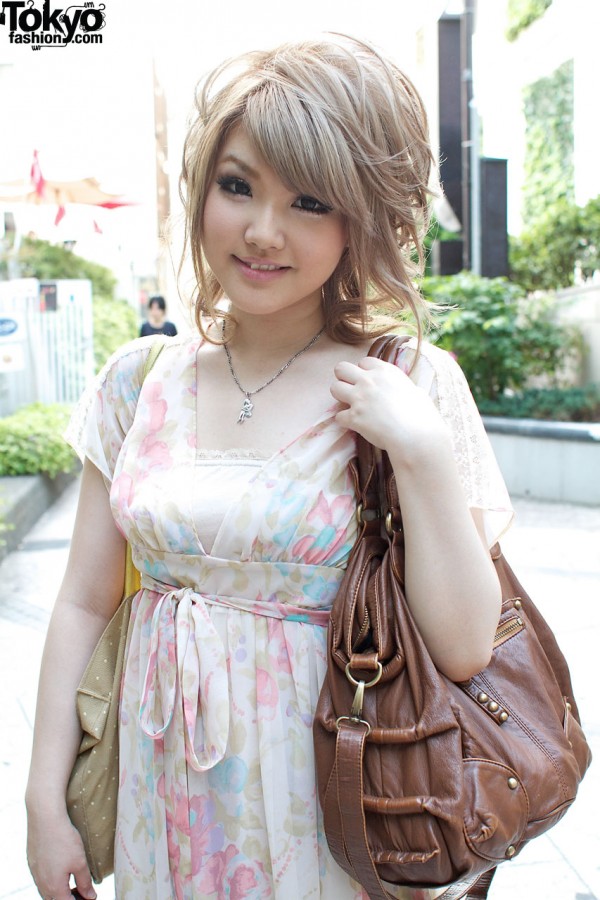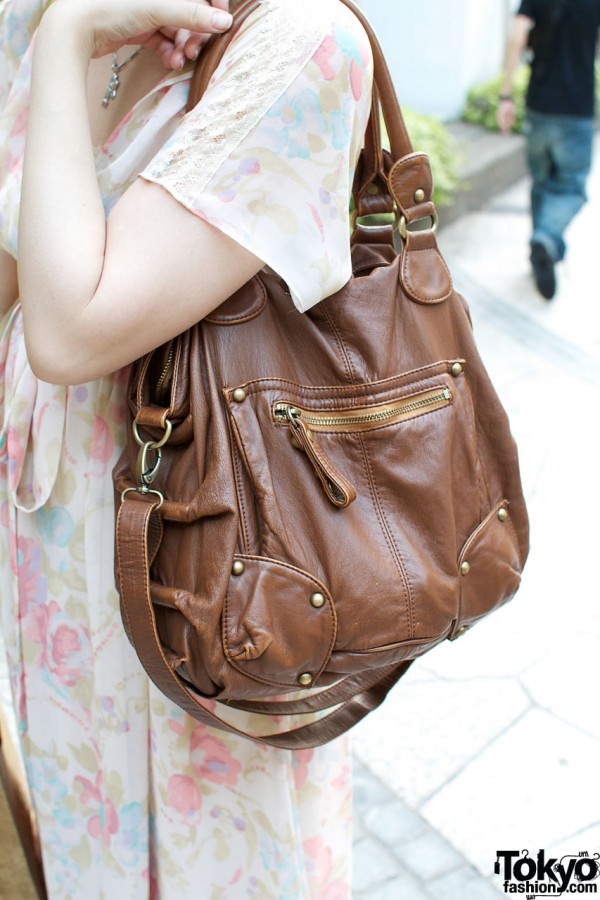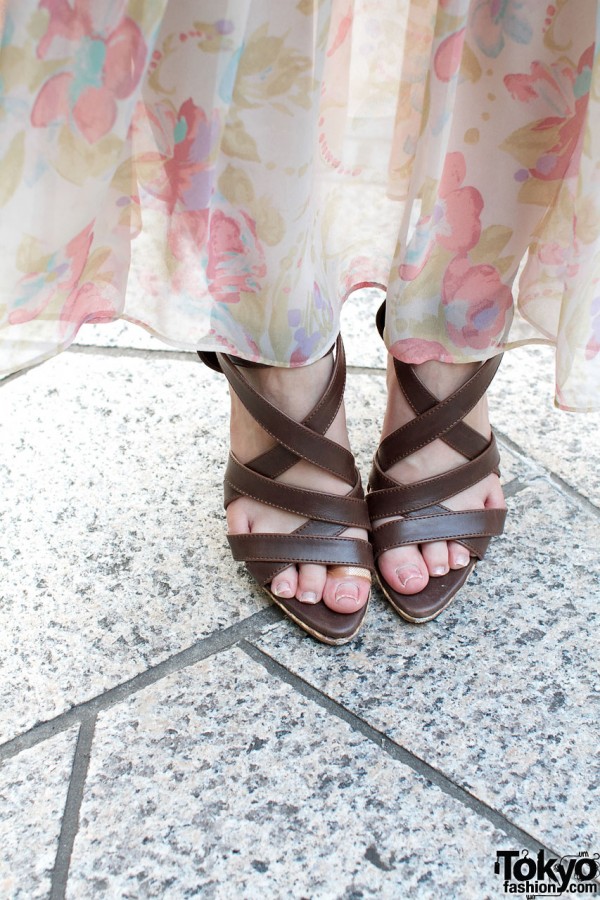 Click any photo to enlarge it.