Helmut Lang, Ato & Kris Van Assche in Harajuku
These two fashionable Japanese guys in their early 20s were photographed on Cat Street in Harajuku. The guy on the right works at Helmut Lang, and both his skinny black pants and his bracelets are from the brand's collection. His shoes are by Belgian designer Kris Van Assche (which makes us jealous). The guy on the left is a student, and he's wearing tops and bottoms from the Japanese brand Ato. He told us that one of his other favorite fashion brands is Dior Homme.
As far as music goes – the guy who works for Helmut Lang is into Electro, and the Ato wearing fellow listens to the British bands Muse and These New Puritans.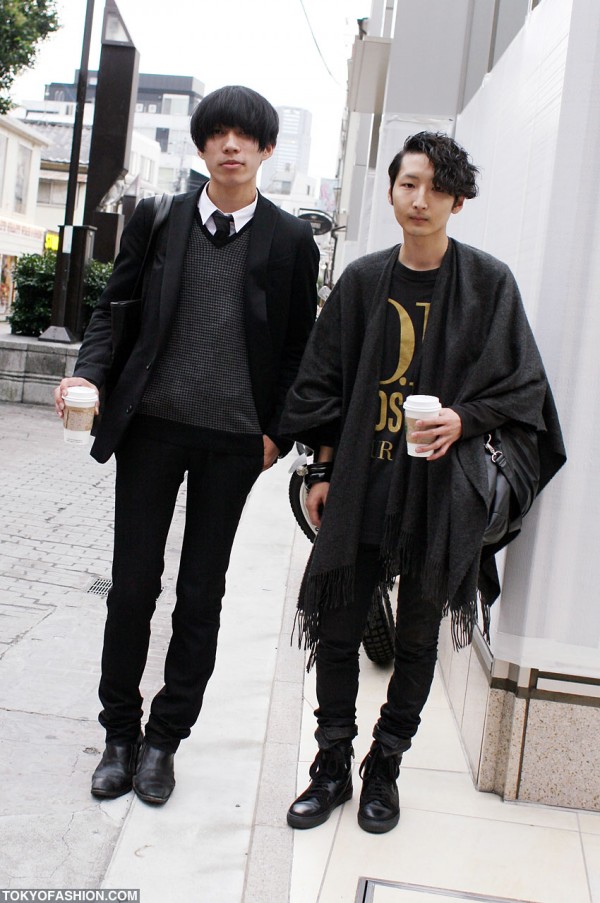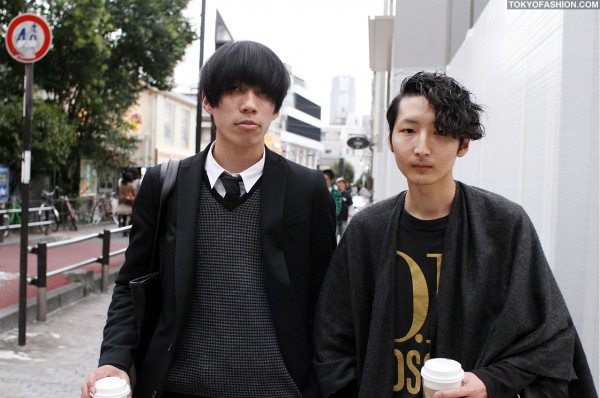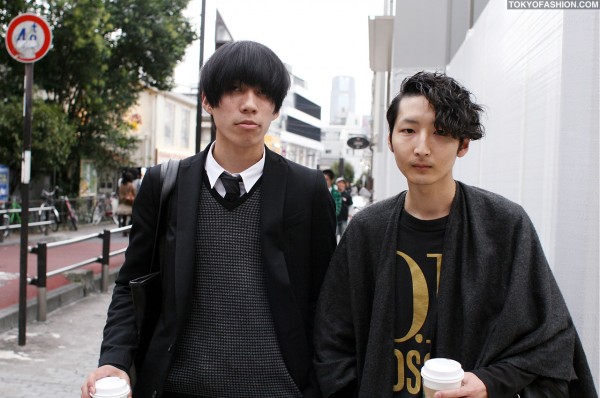 Click either photo to enlarge it.