High School Monomania Fans
We met this cute high school couple in Harajuku. They're wearing matching outfits that are mostly put together with items from Monomania. On the left is Hida, who's wearing a Monomania dotted top with furry trim and carrying a matching dotted backpack. He's also wearing black shorts from Candy with silver and black striped leggings.
On the right is Sato who's wearing a Monomania logo top and carrying a logo bag. Her ruffled black skirt is from Monomania and black backpack decorated with bat wings is from Shin and Company. Her long pigtails are decorated with furry puffs.
They're both wearing shiny hightops from Monomania wrapped with decorative ropes.
Hida said his favorite shops / brands are Monomania and Milk Boy. Sato likes Monomania and Spank! We asked about their favorite music and they both said they like Perfume.
Hida's website is here and Sato's here.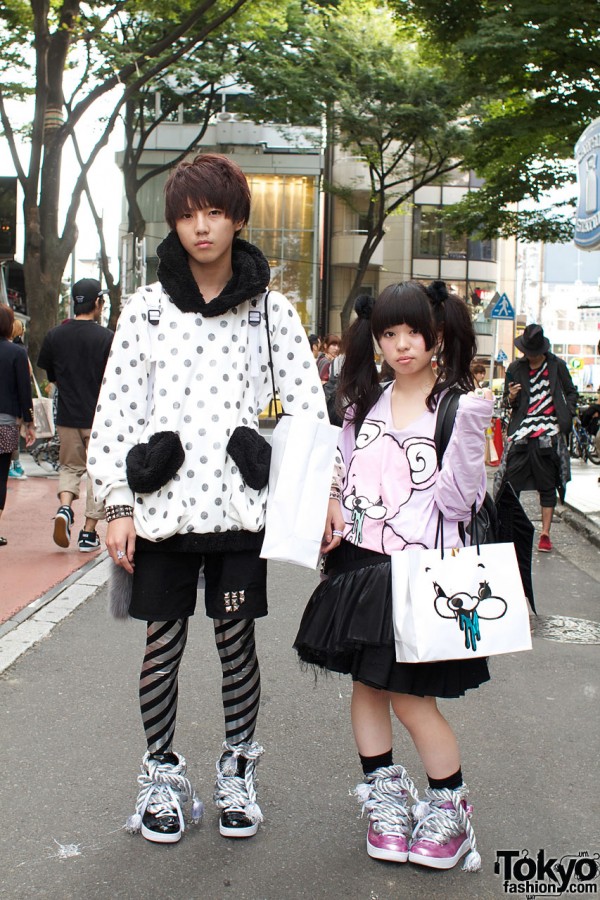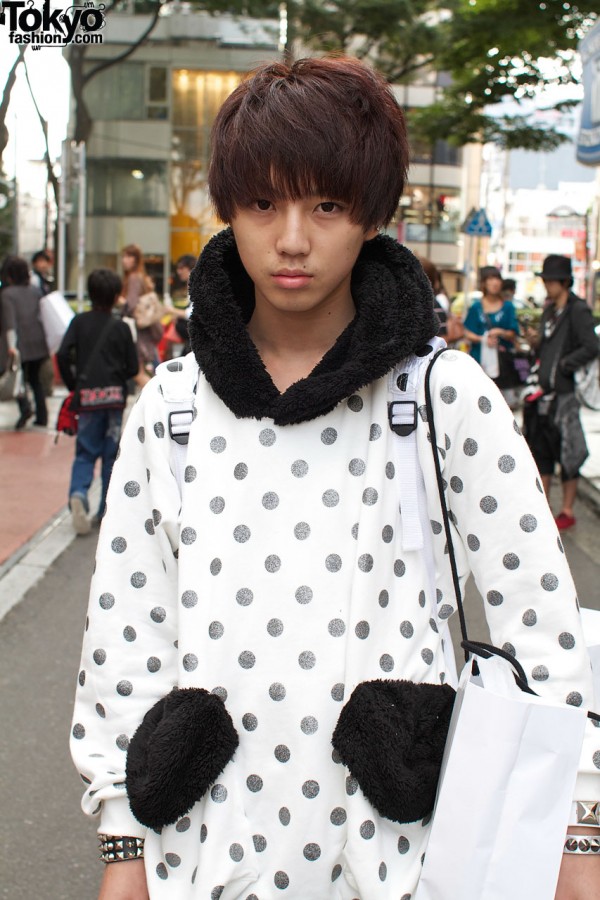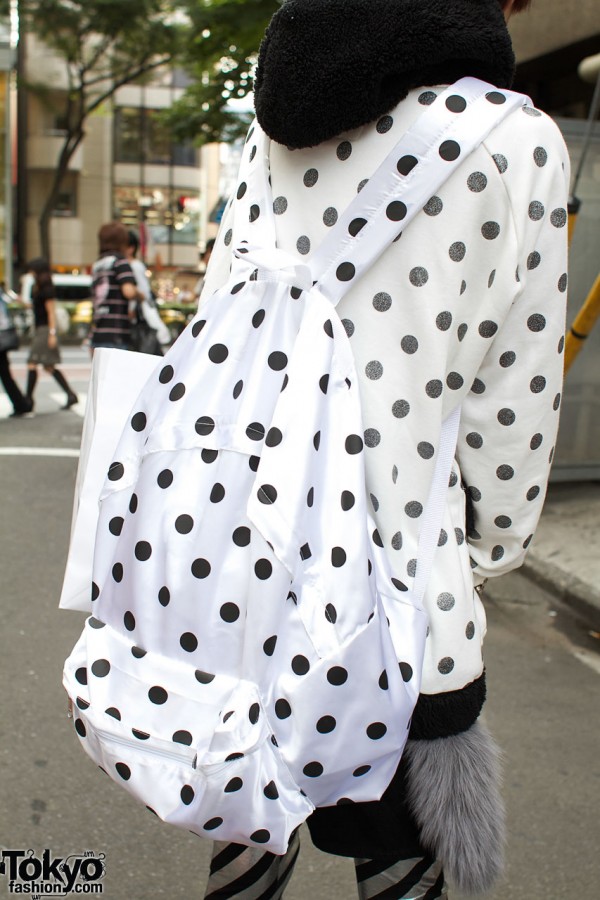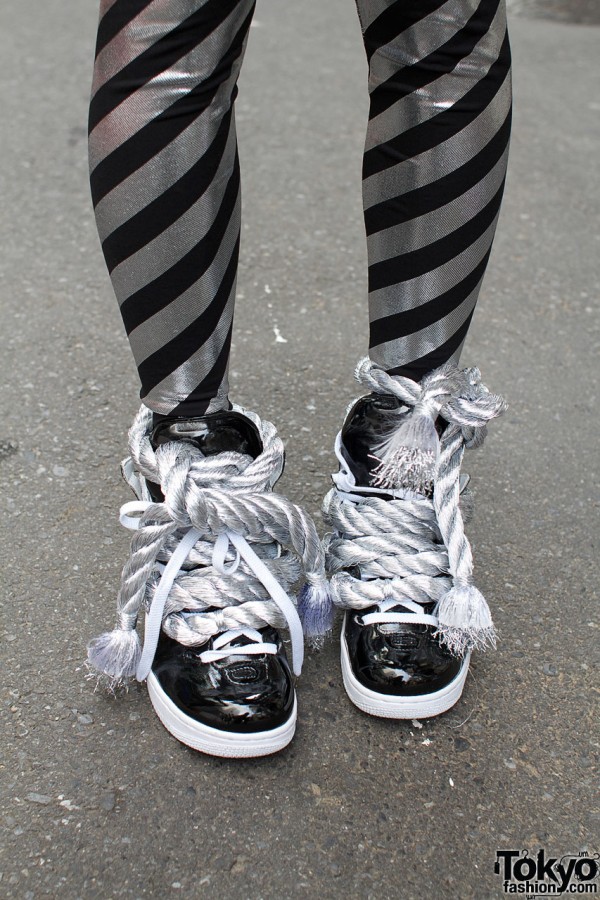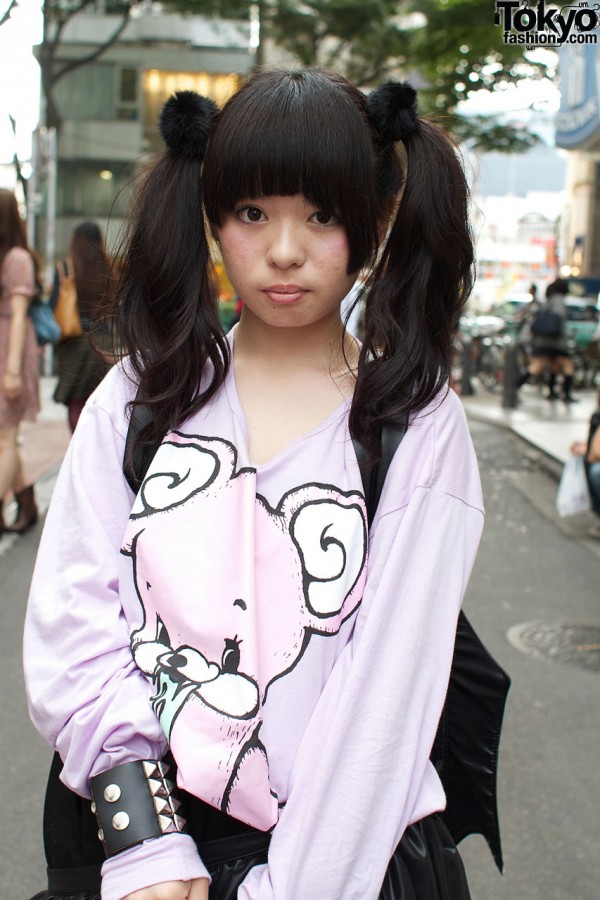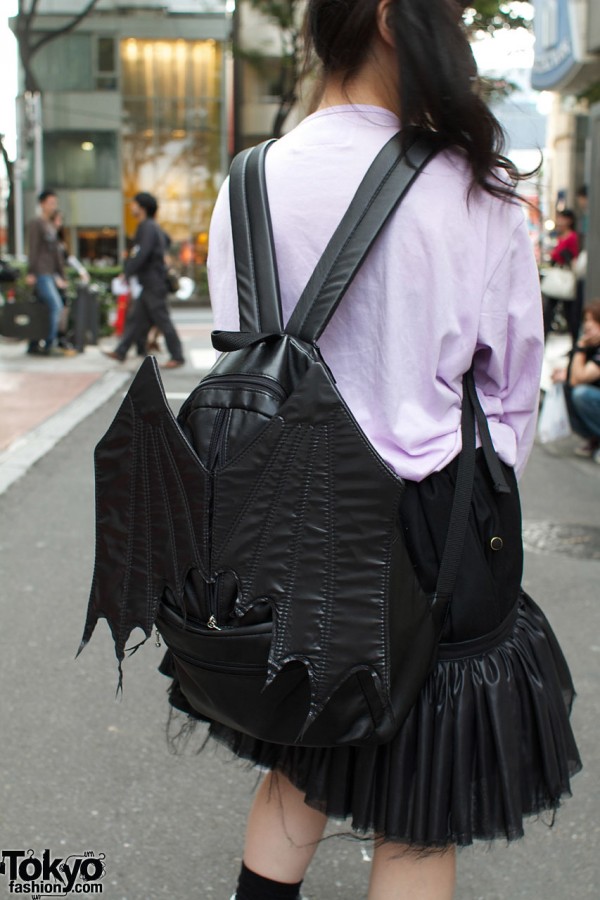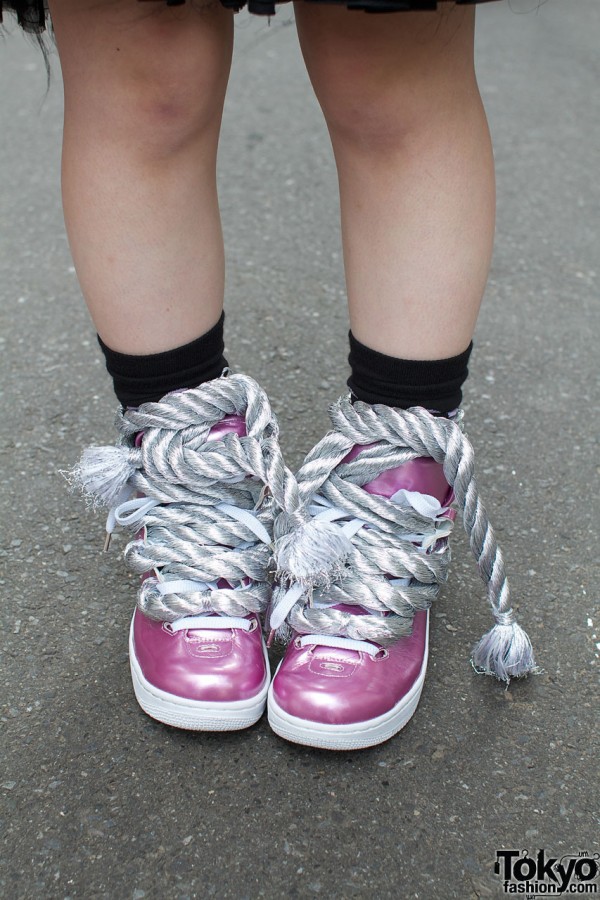 Click on any photo to enlarge it.