H&M Shibuya Opening Day Pictures
At 10am on Saturday morning (a little early for us to be awake), H&M opened their massive new flagship store in the Shibuya area of Tokyo. This is the Swedish fashion chain's fifth store in Japan after Ginza, Harajuku, Yokohama, and Saitama. They will also be adding another store in Shinjuku before the end of the year. The new shop is located just down the street from Shibuya 109, if you were to walk in the opposite direction of Shibuya Station.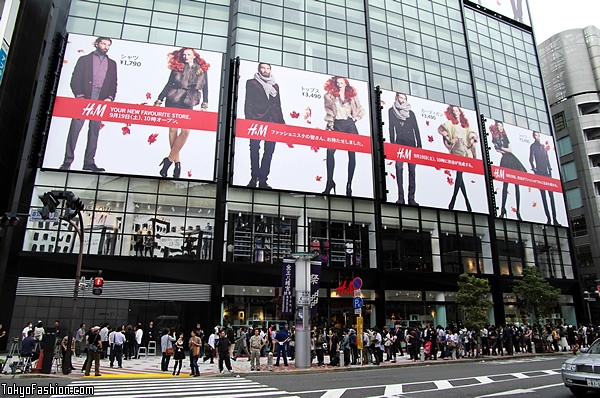 The opening of the Shibuya store was not as exciting as the Harajuku H&M opening last year, but that launch was only the second store in Tokyo – and it also coincided with the limited edition Rei Kawakubo fashion collection. Still, the H&M Shibuya opening drew a respectable crowd, featured a red carpet for customers waiting in line, a ribbon cutting, and lots of cheering and bowing from the friendly Japanese H&M staff members.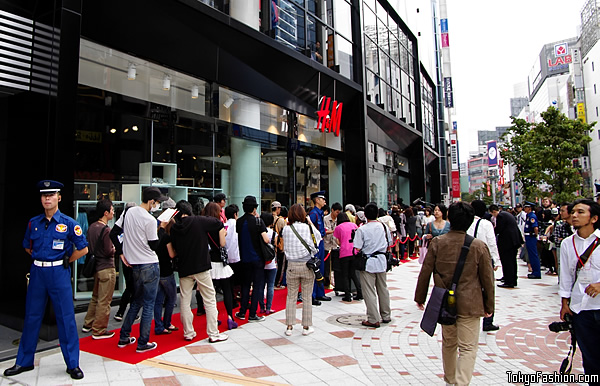 The new H&M Shibuya store is nearly 3000 square meters and four floors. Floors one, two, and three are for womens clothing, and the fourth floor is for mens. According to H&M's PR spokesperson, the Shibuya store will be the first H&M in Japan to carry the H&M underwear line.
TokyoFashion.com photographers were on the scene for the opening, and they brought back lots of pictures and even some video. Take a look at what you missed out on if you weren't in Tokyo – or if you were sane enough to still be asleep between 9am and 10am Saturday morning…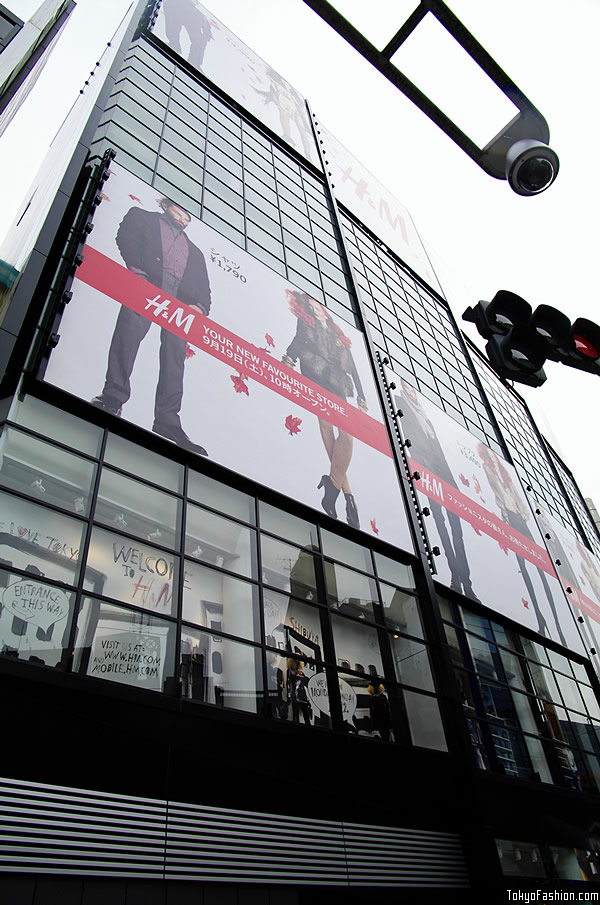 The red carpet near the front of the store for the H&M customers who waited in line: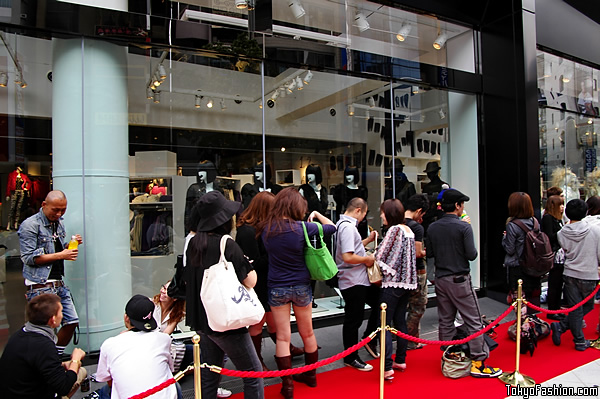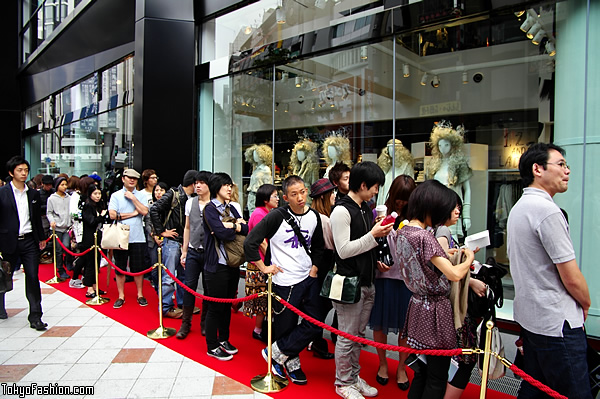 The front of the store a half of an hour before opening: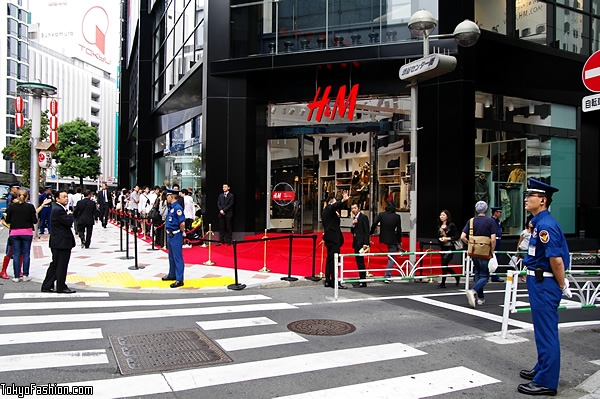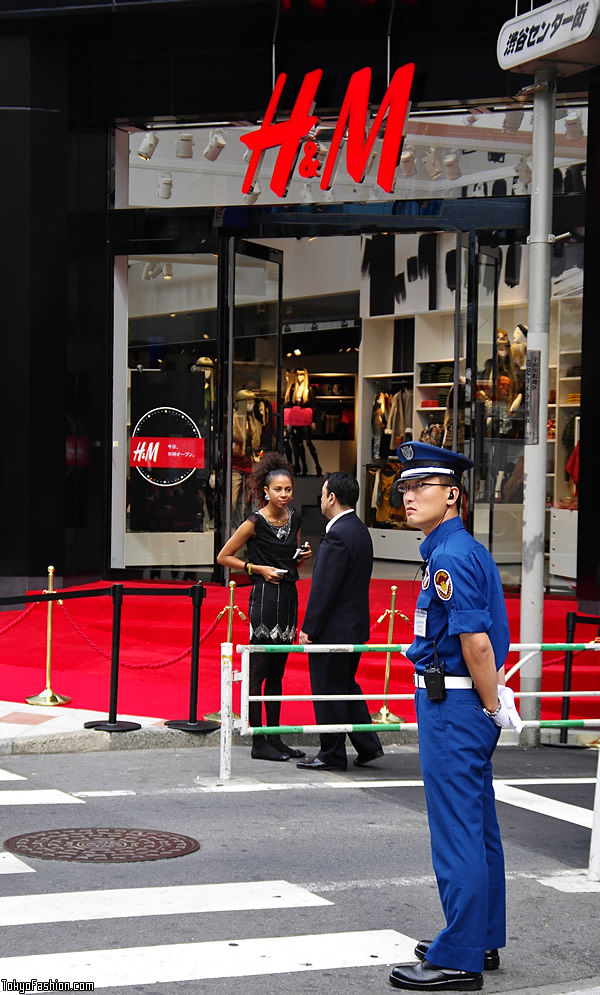 The H&M line loops back around and goes down the street toward Shibuya 109: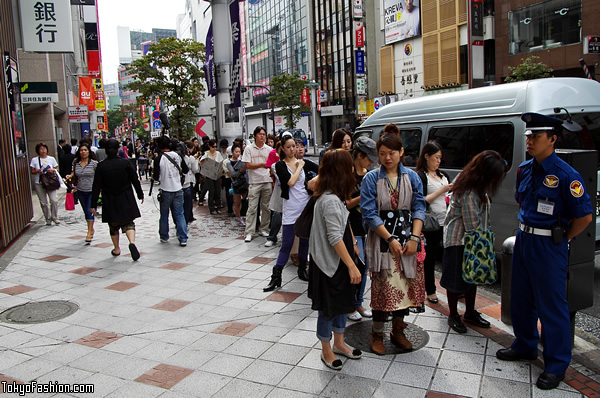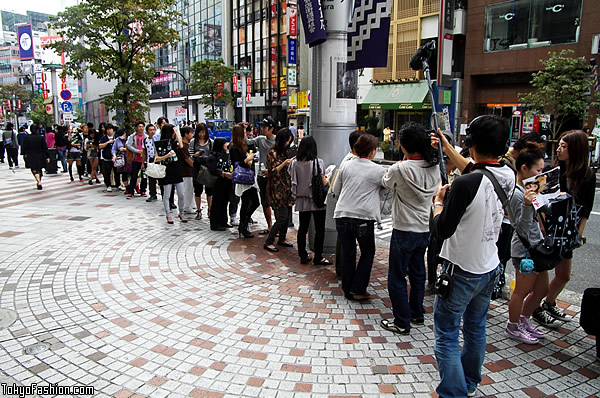 Getting closer to opening time, the Japanese press are gathering near the entrance: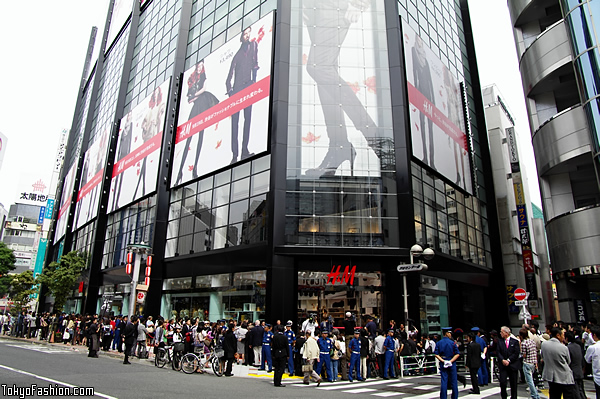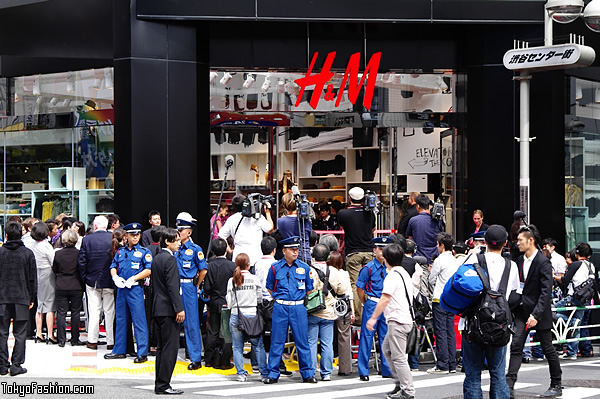 This is a big building (but not as cool as the "Ice Cubes" building in Harajuku):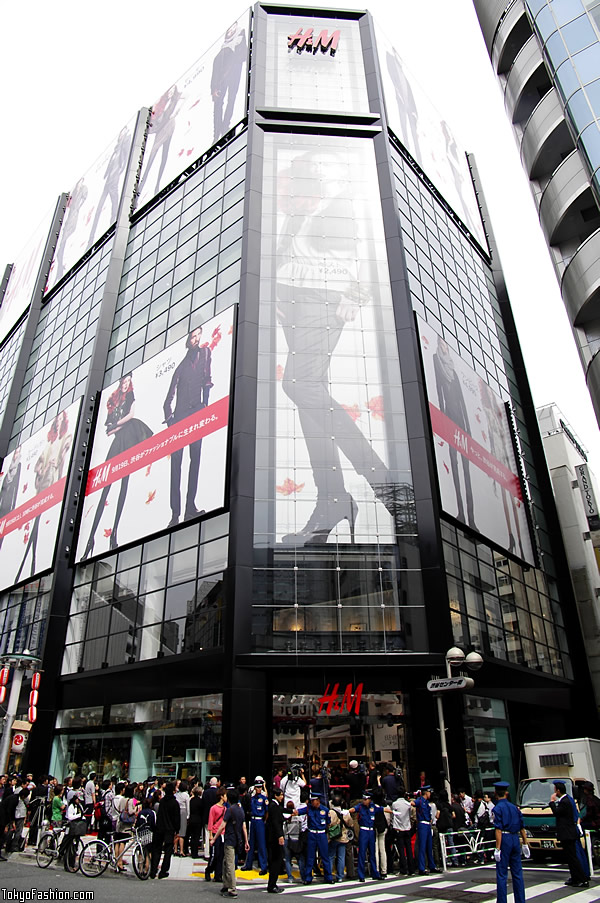 The line is getting longer: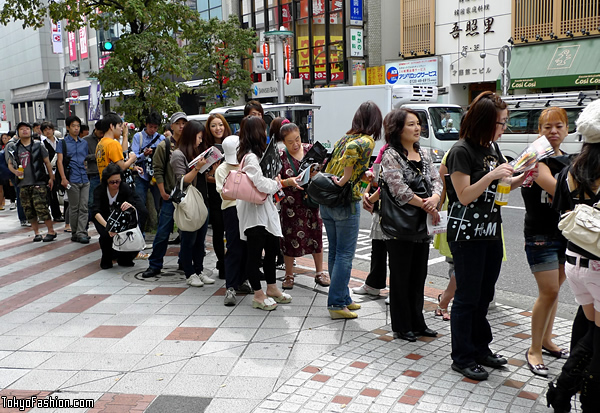 End of the H&M line – it was pretty long, but it didn't reach Shibuya Station: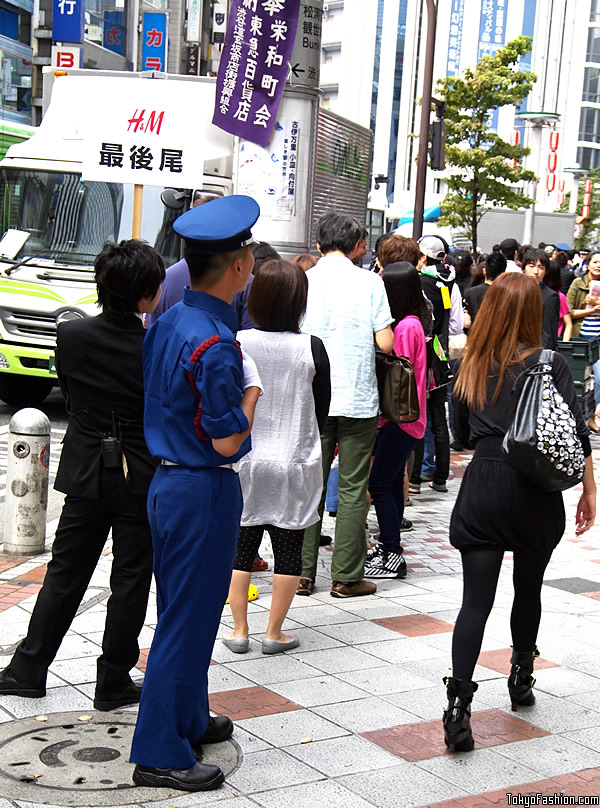 Here comes the ribbon cutting: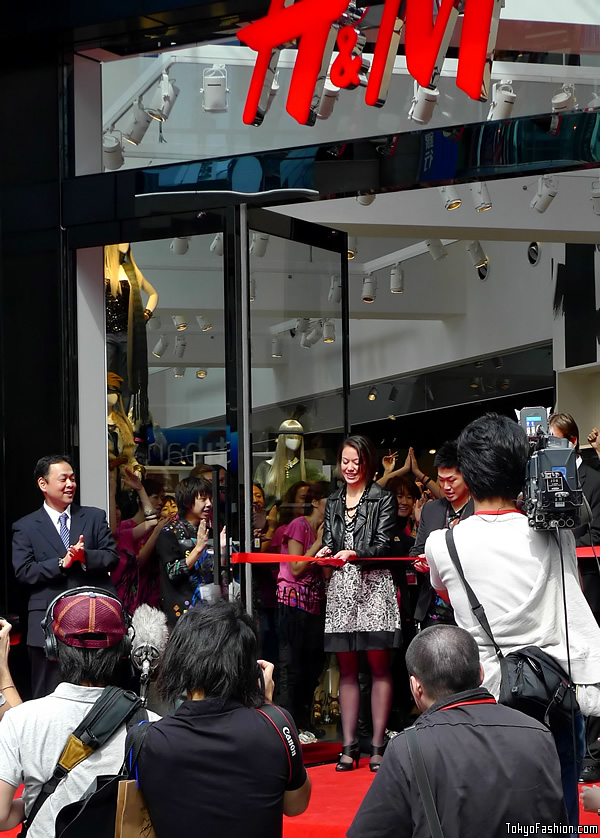 The ribbon is cut, H&M Shibuya is officially open (about 10 minutes after 10am):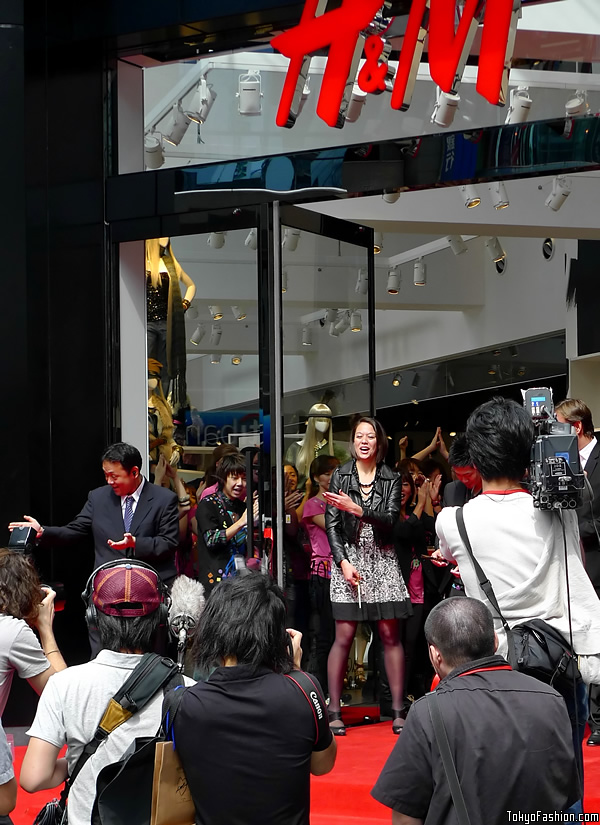 The staff is cheering as the first customers enter the store: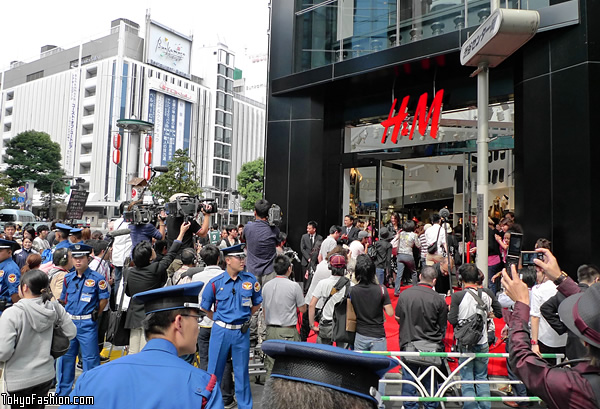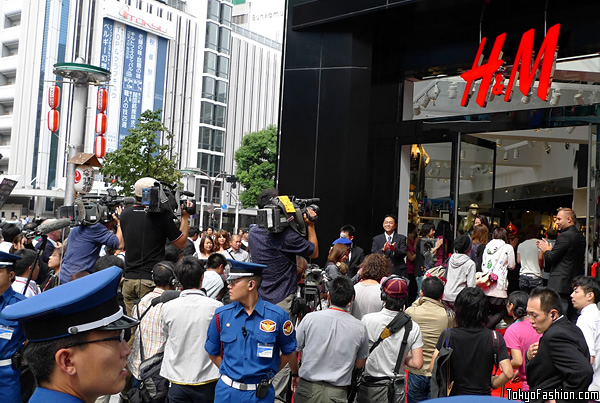 An H&M Shibuya staff girl with cool leggings handing out catalogs: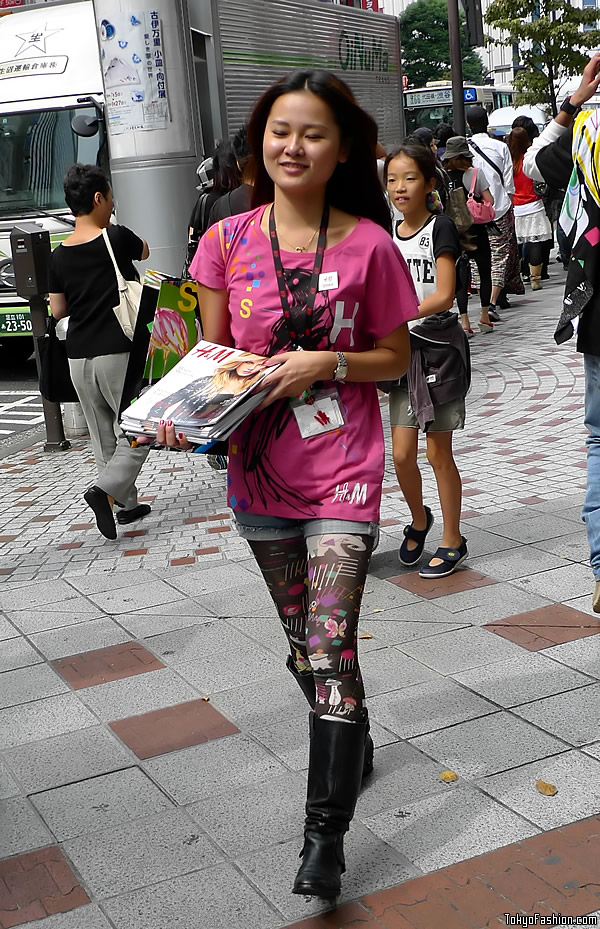 The Japanese H&M staff members were very friendly and helpful to everyone in line (and this girl's sneakers were cool):

Here is a video of the Shibuya H&M staff counting down to the ribbon cutting:

H&M Shibuya info:
Address: 33-6 Udagawa-cho, Shibuya-ku, Tokyo, 150-0042 Japan
Phone: 03-5456-7778
Hours: 10am – 10pm
Map: H&M Shibuya Map
Website: Official Site (Japanese)