Hooded Shearling Jacket in Harajuku
This Japanese girl was spotted shopping in the neighboorhood between Shibuya and Harajuku. She's wearing a white long-sleeve shirt under a hooded shearling jacket and fur/shearling boots with gray lace straps. Her purse choice is a brown studded leather handbag and her shopping bag is from Nails Unique of Japan.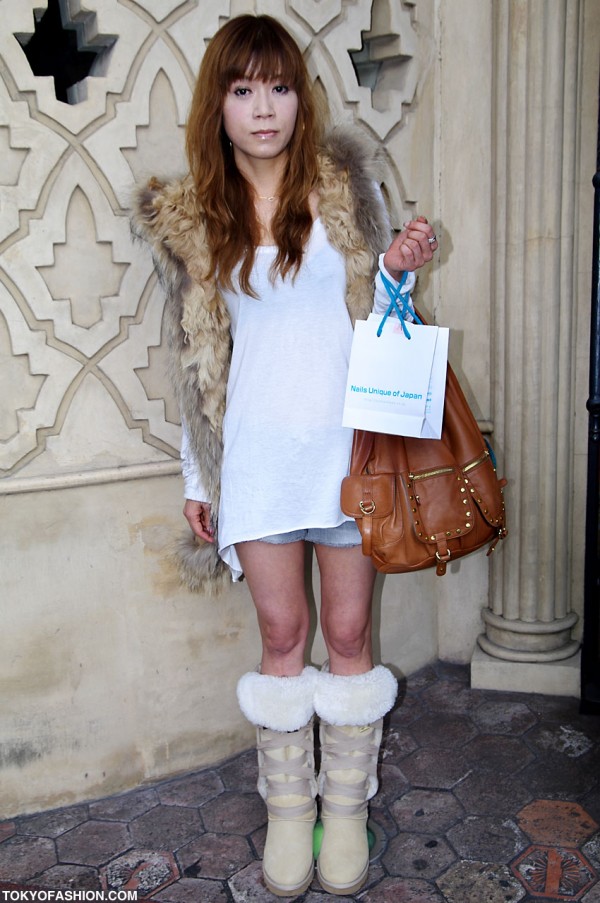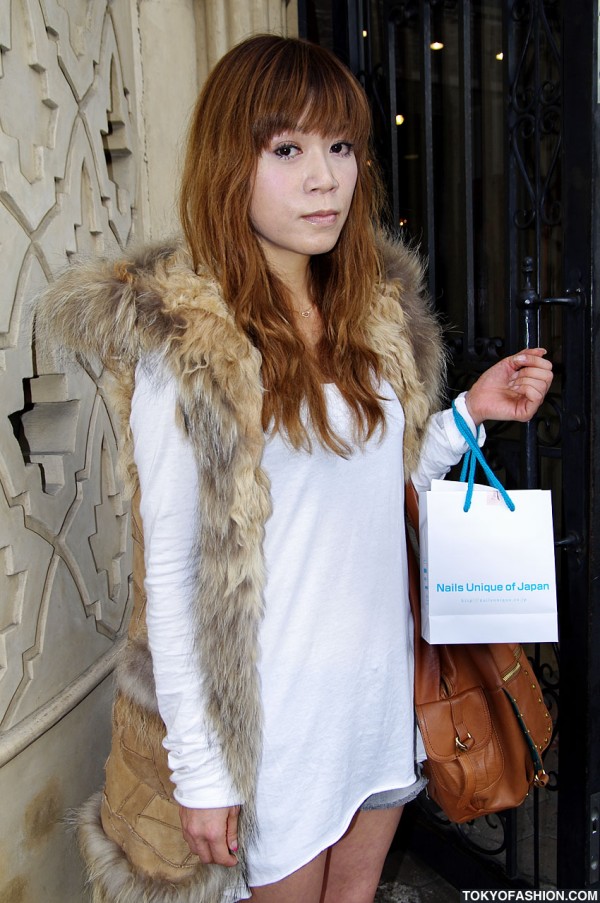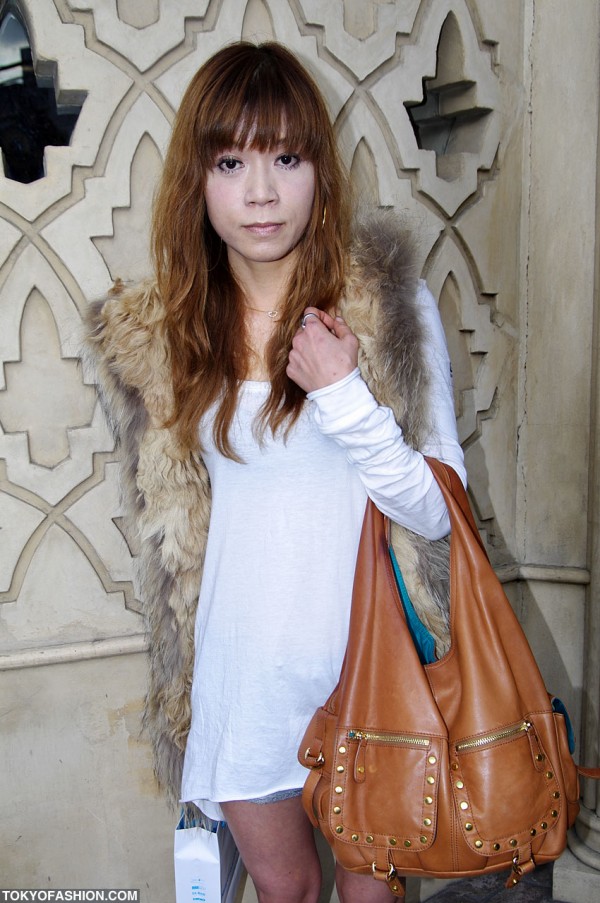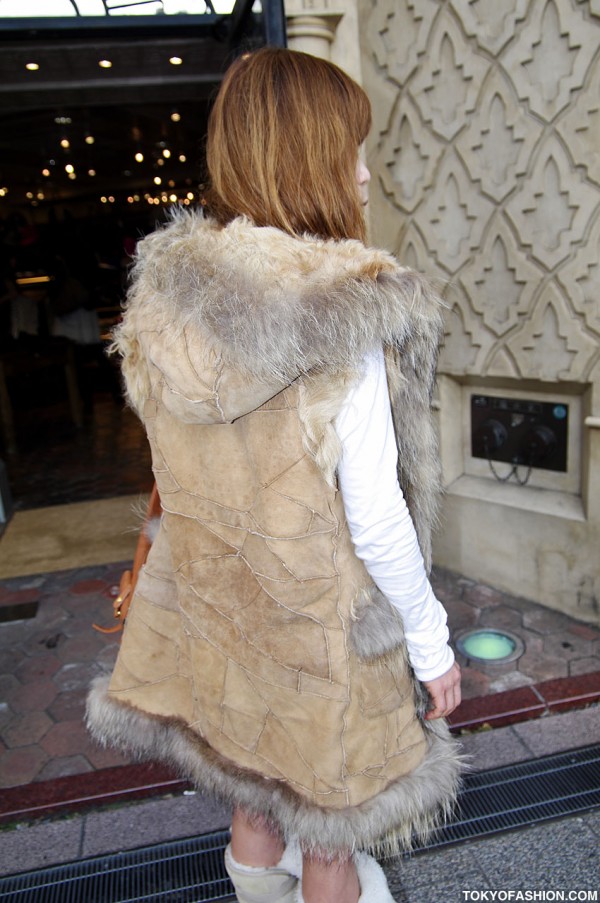 Click on the photos to see them larger.