House of Holland Skinny Pants in Harajuku
This Japanese guy was walking down Cat Street in Harajuku listening to headphones when we caught him. His outfit is bright and colorful and seems to be 1980s inspired. The skinny pants are by House of Holland and feature an HOH all-over pattern. His t-shirt has a huge eyeball on it and he's wearing black sneakers with white polka dots. The outfit is really simple if you think about it (t-shirt, pants, sneakers), but somehow he stood out in a place where it takes a lot to be noticed – Harajuku!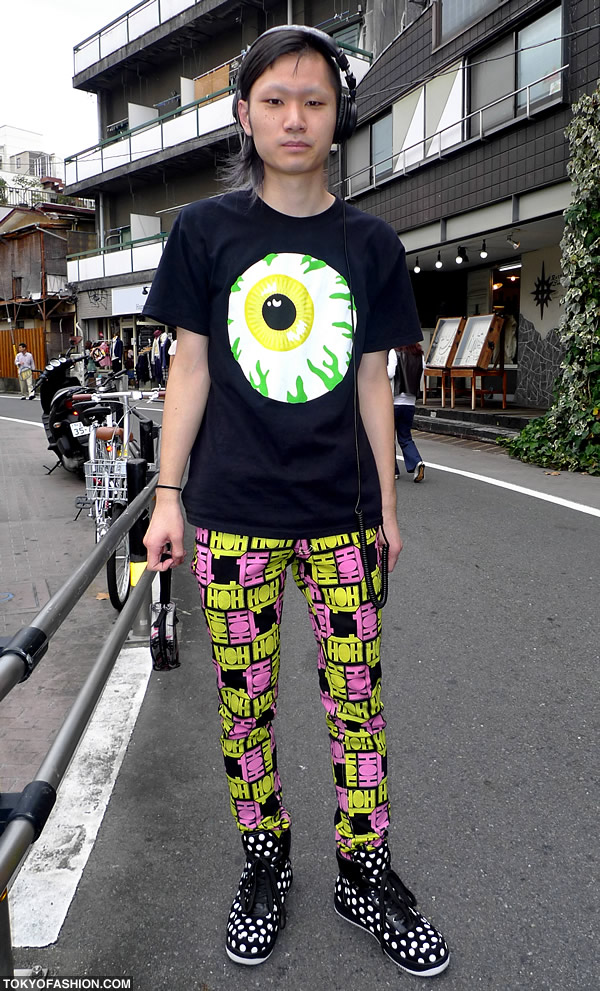 Click the photo to blow it up.