Hysteric Glamour x Furry Leg Warmers in Harajuku
When we photographed this cool Japanese girl in Harajuku, she told us that she's a musician. Her colorful outfit consists of an all-over print hoodie from Galaxxxy, a black shorts jumper, non-matching leggings, furry leg warmers, and different colored converse sneakers with polka dot laces. She's also wearing glasses, a dripping Chanel necklace (this one is a little different from most others we've seen because it has metal charms dangling off of it), a Hysteric Glamour Backpack, and one of the most amazing earrings we've seen in a while – it's a human head with flowers around it! She said that some of her accessories/jewelry came from Bunkaya Zakkaten and some from other vintage/resale shops in Tokyo.
When we asked her about music, she said that she likes the Japanese new wave/synth/rock/disco band The Telephones (link goes to a funny video by the band).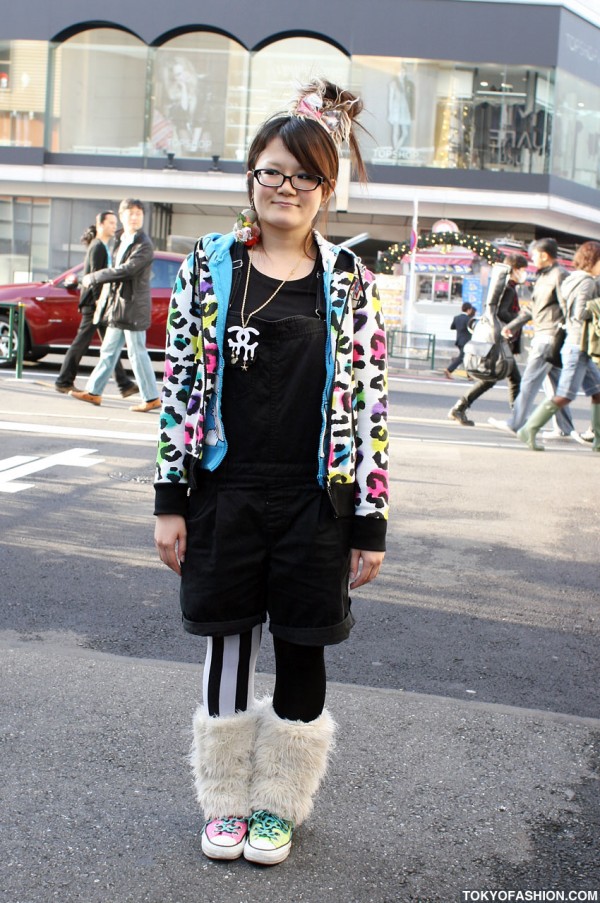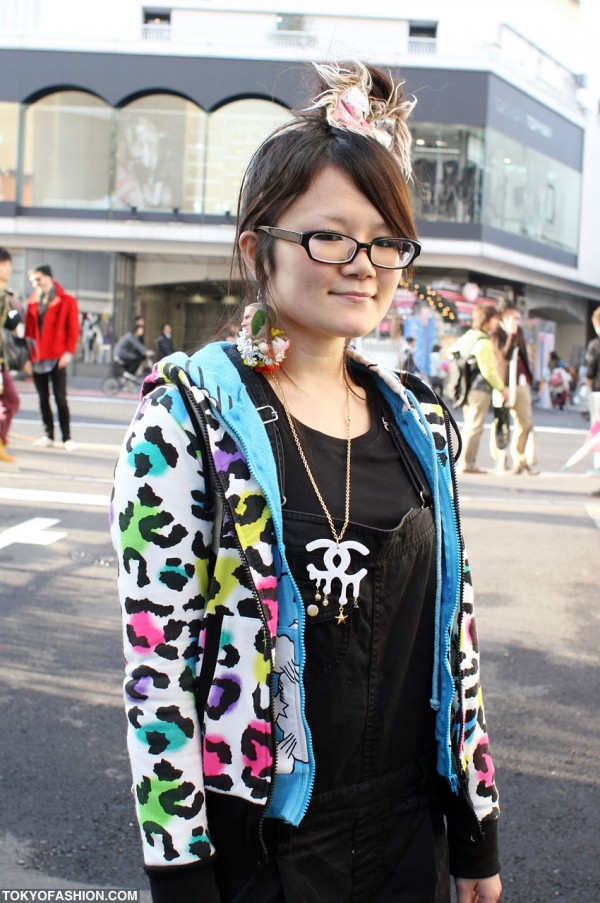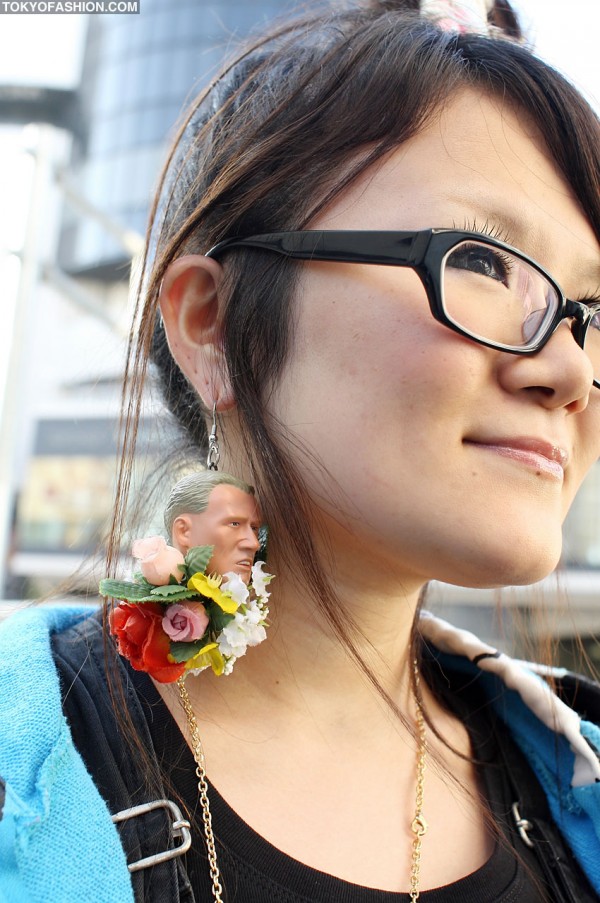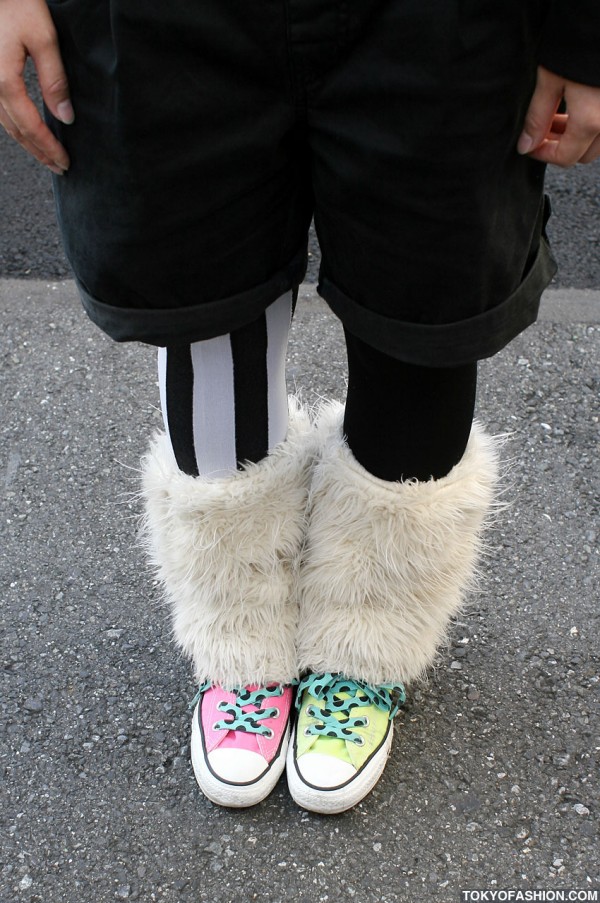 Click any of the pictures to see them in high resolution.