iida Mobile Phones – New From KDDI Japan
KDDI, the Japanese mobile phone company, announced the launch of a new designer phone brand called "iida" on Tuesday. The name iida was created by using the first letter of the words Innovation, Imagination, Design, Art. The new brand will focus on high end cutting edge tech and design in all products and the phones will be created in collaboration with world famous artists and designers – including Yayoi Kusama.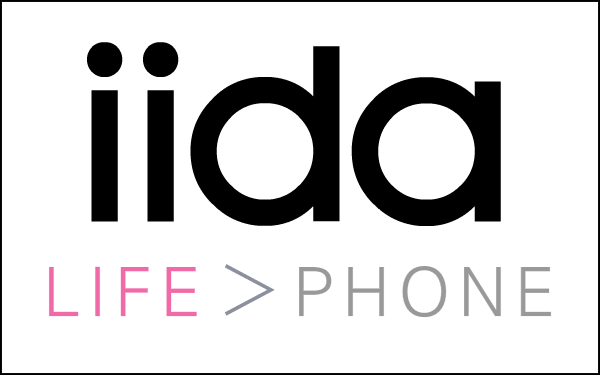 On April 17th, when the first iida phones go on sale, there will be five models, including one created by Japanese designer Ichiro Iwasaki and three by legendary Japanese artist Yayoi Kusama.
The three limited edition Yayoi Kusama mobile phones are quite crazy – featuring her trademark bright colors and patterns. One of the phones docks to a dog, one has some strange box with it, and the other looks like a small woman's handbag.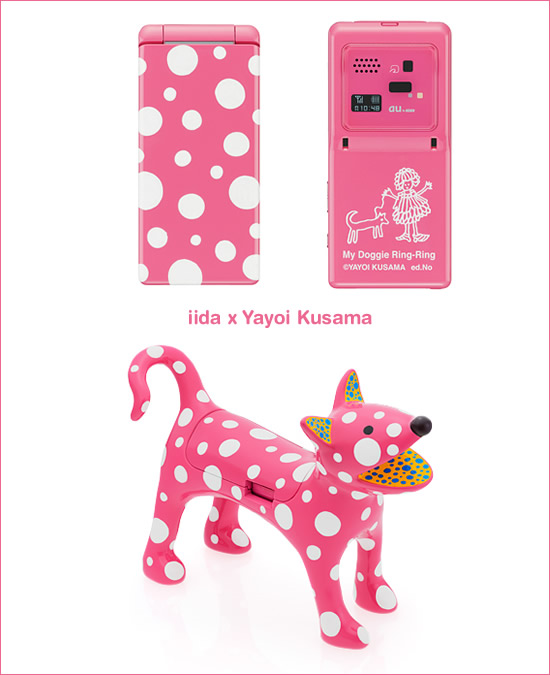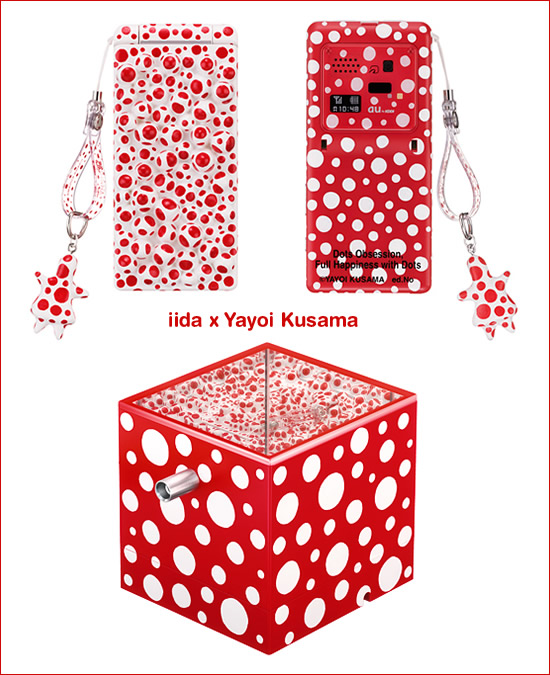 The phone designed by Ichiro Iwasaki is called the G9 and it looks cool, and a quiet a bit less girly than the Kusama phones.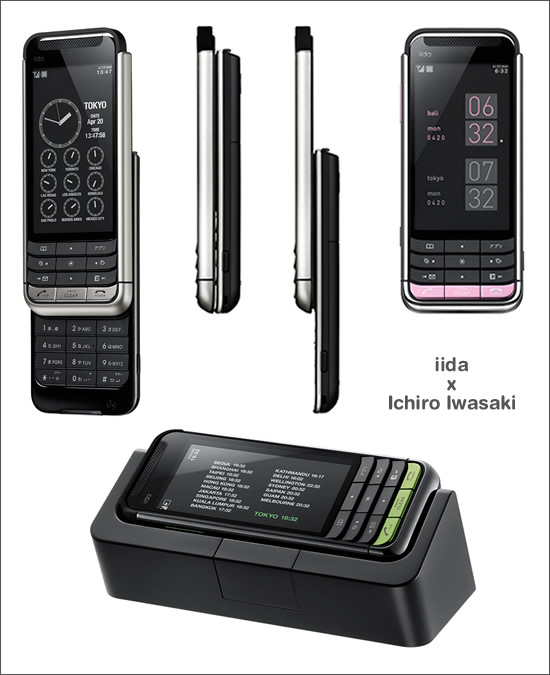 The third model being released on launch of the brand is a very sleek and rounded looking phone designed by Yoshitaka Mukai called the "misora".
The phones prices have not been announced yet, but it's estimated that the Yayoi Kusama phones will cost at least one million yen – that's around US$10,000, so get out your wallets if you like the looks of these!
Check the official brand website for a lot more photos of the phones and the designer accessories that go with them.
Related Websites: