Jane Marple, 6%DokiDoki & Resale
This is Ribon, a 23-year-old shop staffer who's put together a cute outfit with items from resale shops and 6%DokiDoki. She's wearing a yellow and pink print resale dress with white stockings and yellow shoes from Shimamura.
Ribon's favorite brands and places to shop are 6%DokiDoki, Jane Marple and used clothing and resale shops. That's where she got her accessories, which include several large hair bows, cool yellow sunglasses, two small vinyl purses, a polka dot watch and plastic rings and bracelets. She's also wearing a small teddy bear and several other toys attached to a coin purse that's hanging from a string around her neck.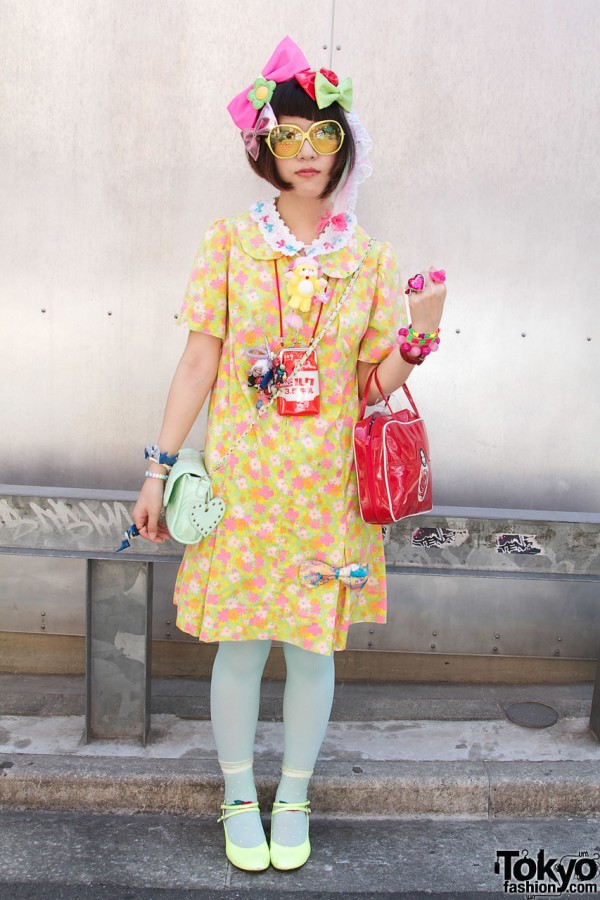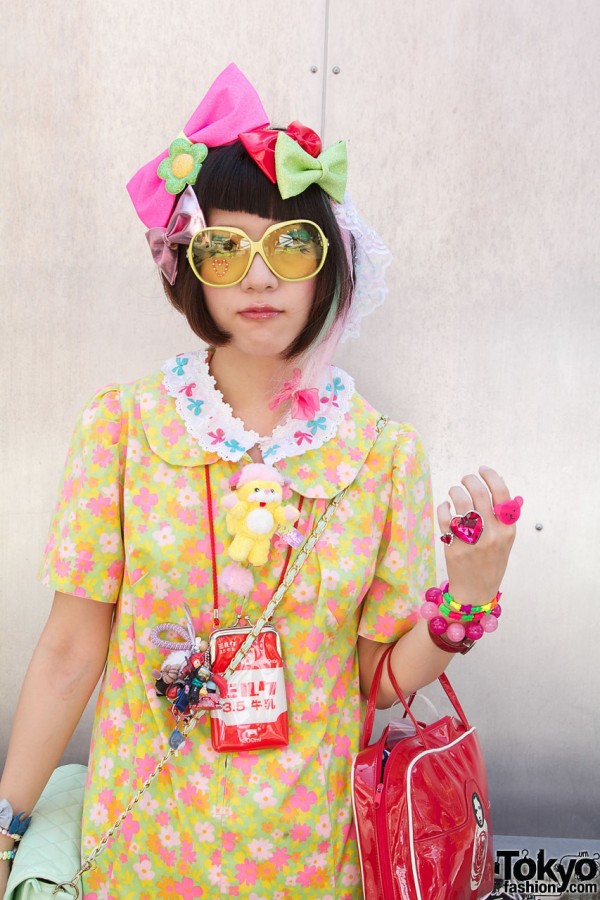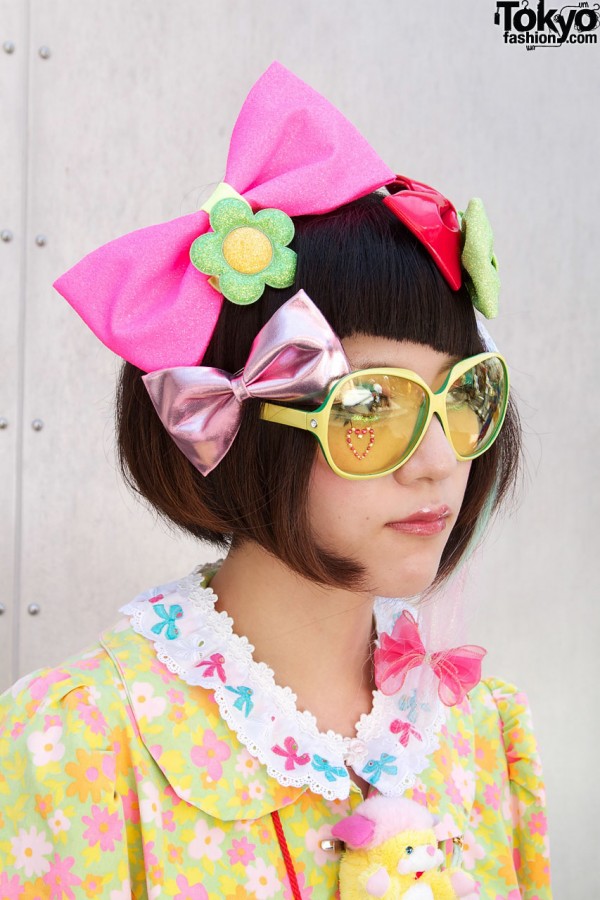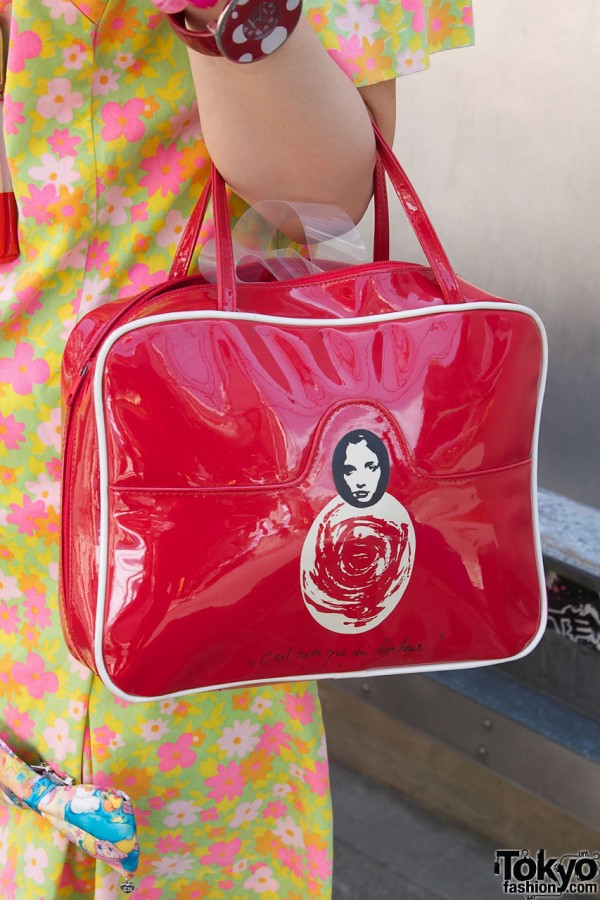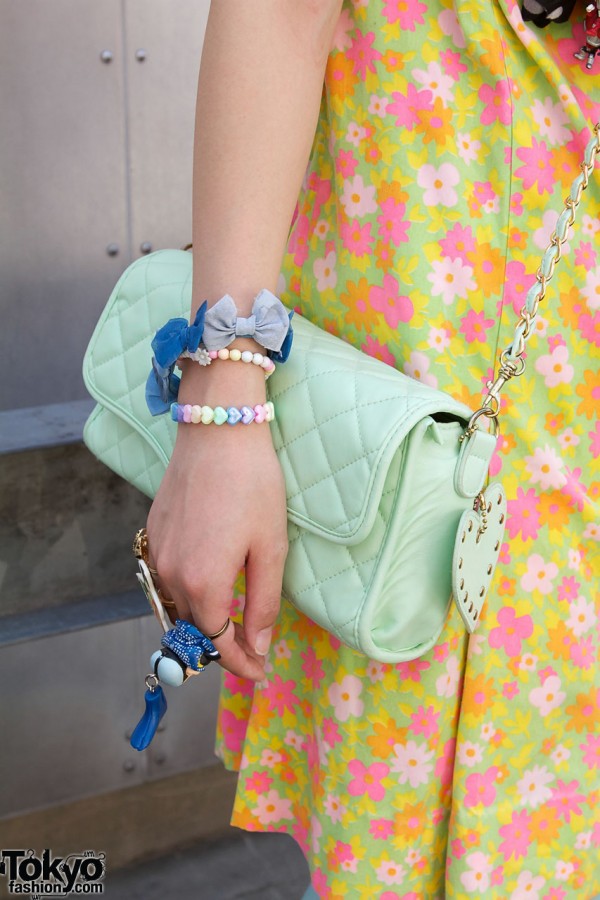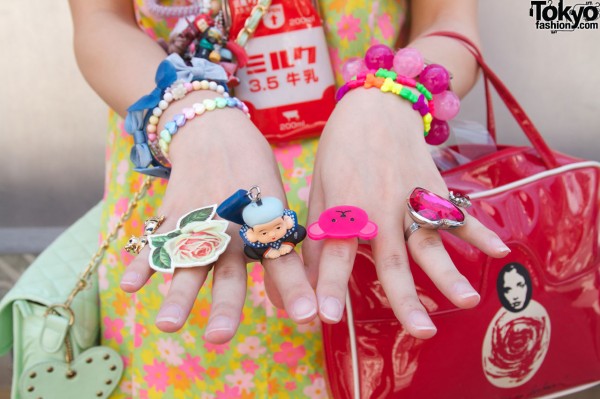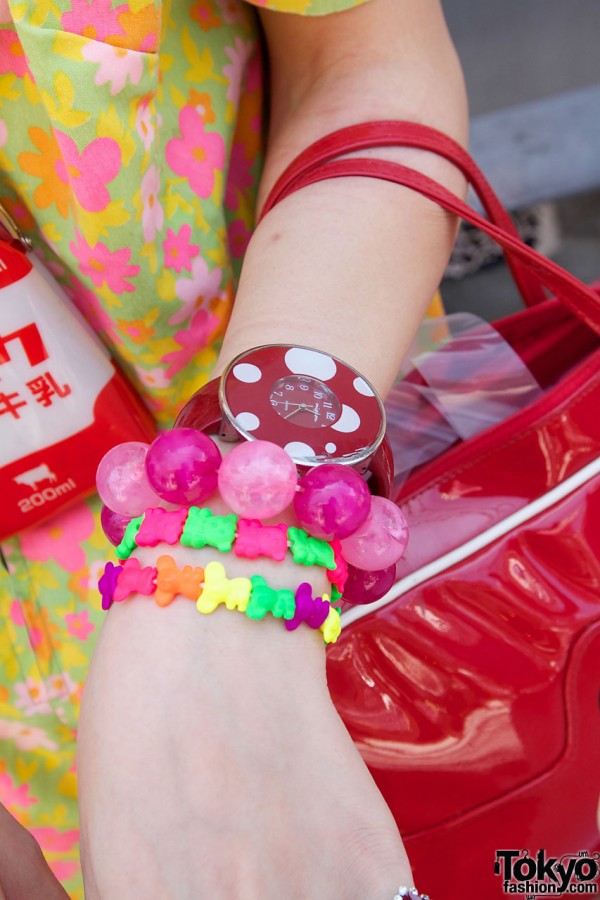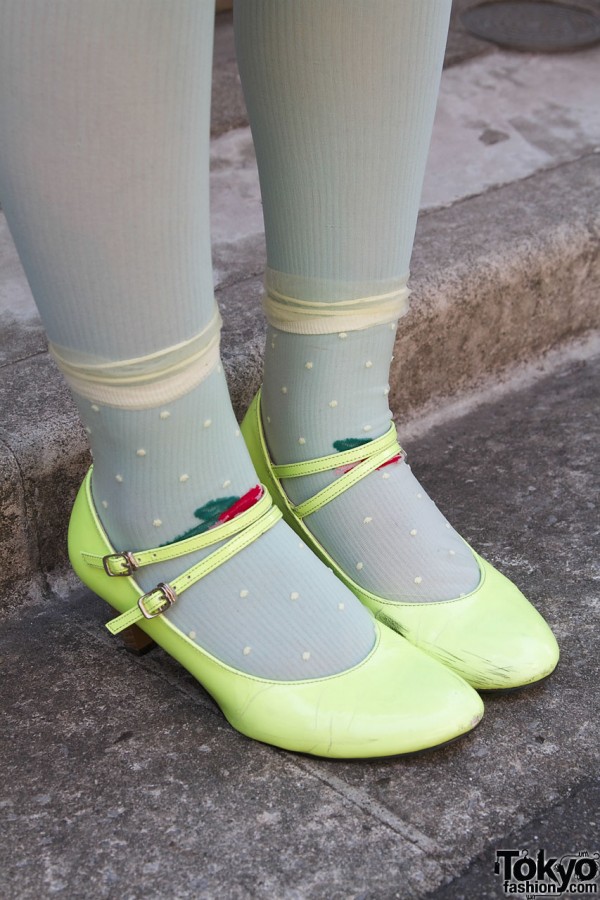 Click on any photo to enlarge it.