Japanese Designer Kansai Yamamoto Popup Shop at LaForet Harajuku
Japanese fashion designer Kansai Yamamoto – known worldwide for his colorful and creative 1970s and 1980s creations – will hold a limited time popup shop at LaForet Harajuku in Tokyo from October 3 – 13, 2016. The popup shop will feature a new collection from his iconic KANSAI YAMAMOTO label as well as limited edition items.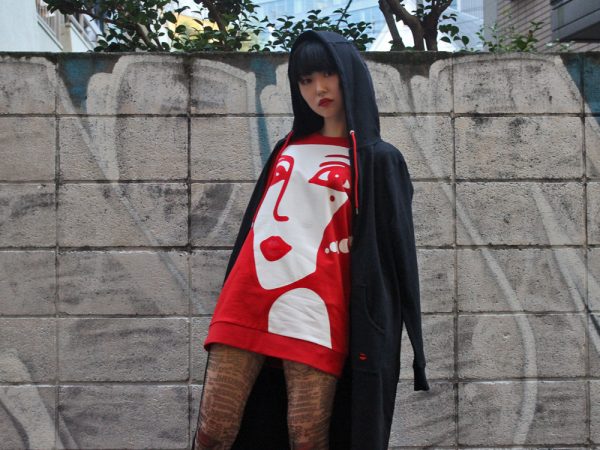 While he was designing for celebrities around the globe including David Bowie and Michael Jackson, Kansai Yamamoto's fashion empire was headquartered in Harajuku for most of the 1970s and 80s. The upcoming KANSAI YAMAMOTO popup shop at LaForet will be a return to the heart of Harajuku for Kansai and his colorful designs.
The new KANSAI YAMAMOTO collection features items printed with some of Kansai's most iconic imagery along with more minimal designs sans logo and graphics. The collection includes stadium jackets, sweatshirts, t-shirts, hoodies, pants, leggings, and bags.
There has been no official announcement yet about whether Kansai himself will make an appearance at the popup shop, but we are hoping to see him in Harajuku!
Check these links for more info: KANSAI YAMAMOTO Popup Shop at LaForet Harajuku Department Store October 3 thru 13, 2016.
Click on any photo to enlarge it.