Japanese Dolly / Mori Girls in Harajuku
These two stylish and cute 18-year-old Japanese girls – Saki & Heri – were photographed in Harajuku. They are both wearing outfits – consisting of dresses, sweaters, fur, hats, stockings, heels, bags, and numerous accessories – from the popular Shibuya shop Grimoire. Grimoire is a favorite of Japanese girls who are in the Mori Girl (Forest Girl) and Dolly Style (Antique Doll) scene. Some of each of these girls' accessories are from the Japanese brand Dolly. Both of the girls listed Grimoire as their favorite Tokyo shop, with the girl on the right adding "Grimoire x Cult Party". We've seen these girls around Harajuku a few times. They are always in different outfits, but all of their fashion is in this European-antique-romantic style.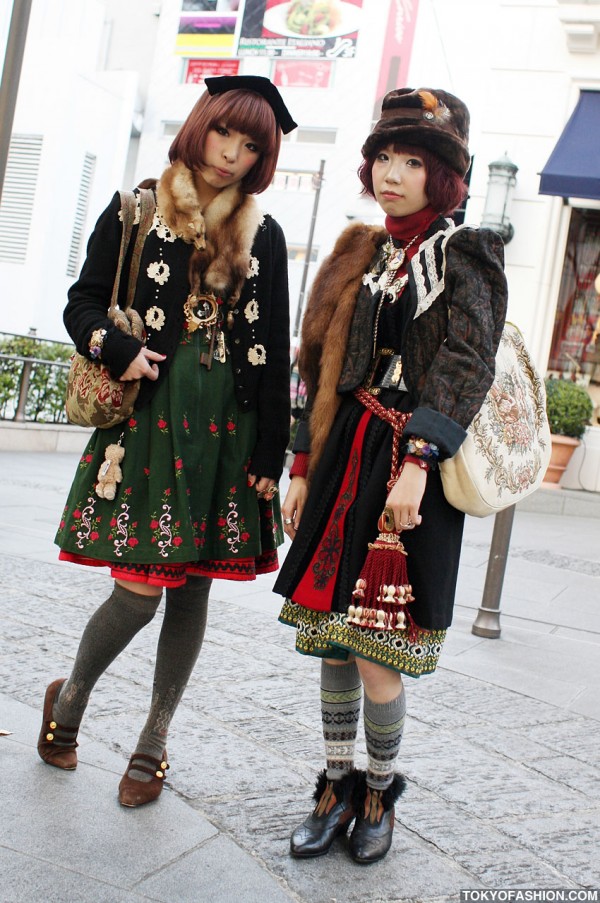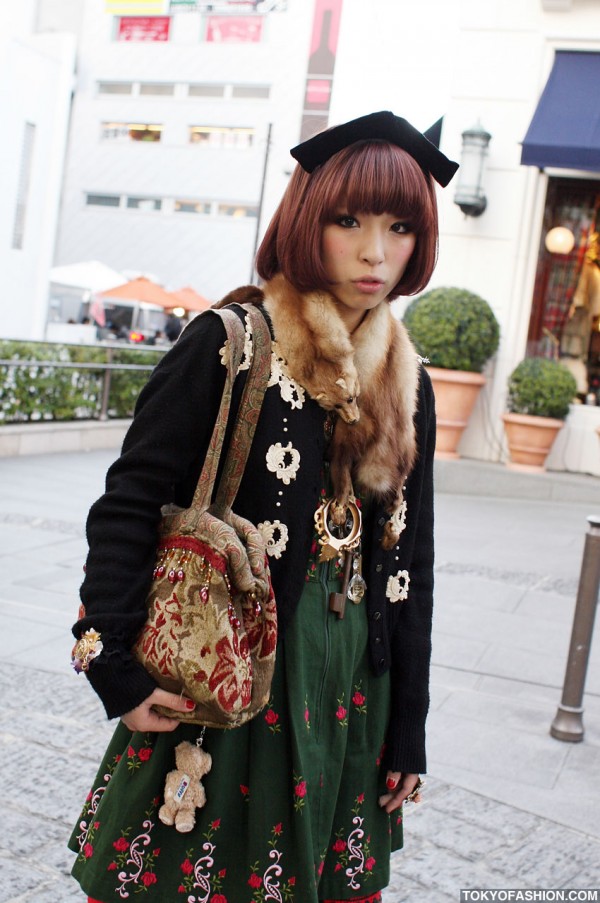 Click any of the pictures to enlarge them.