Japanese Fashion Brand Credit Cards
For those who love Japanese fashion and don't mind going into debt to prove it, popular Japanese fashion website Zozo Resort offers some super-hipster credit cards. Imagine walking into a shop and reaching into your wallet to pay for that Hysteric Glamour skirt with…a Dresscamp credit card! Fashionable Tokyo girls love carrying there Cher eco bags, but what if they could pay for their new ANAP purse with a Cher credit card? Now all of those dreams are possible as Zozo continues to add to their line of Japanese fashion brand credit cards.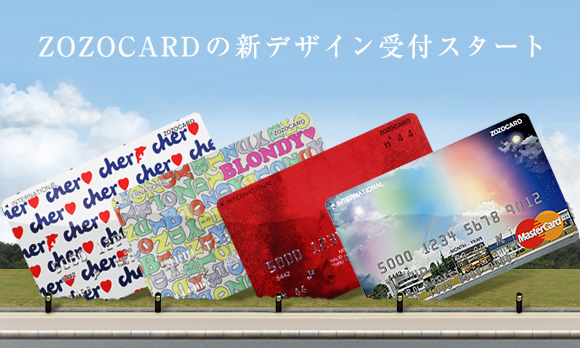 These are fully usable Visa and Mastercard credit cards decorated with logos and prints of Japanese fashion brands. We're not talking about Uniqlo either – these are some of the coolest clothing brands in Japan.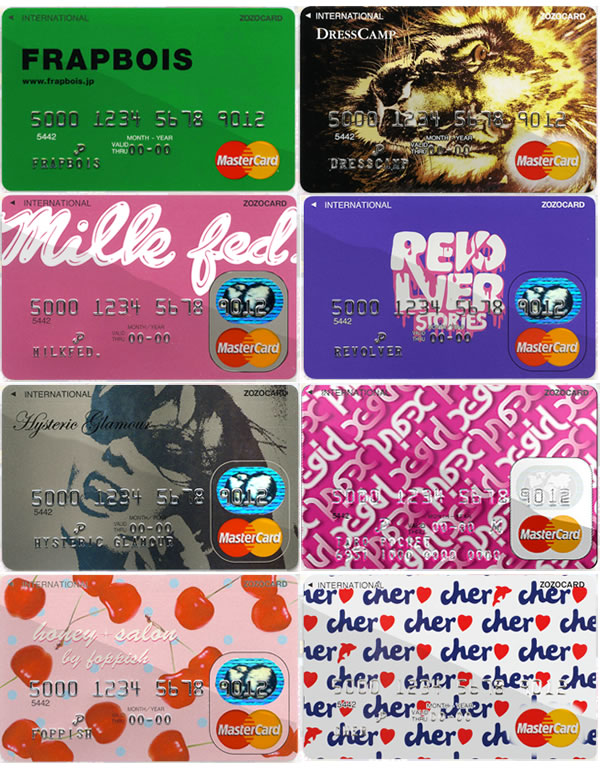 Zozo now offers over 20 different credit cards in the ZozoCard line including cards with designs from Hysteric Glamour, Cher, Dresscamp, Frapbois, X-Girl, Milkfed, Irony, WJK, N44, Revolver, Foppish, and more.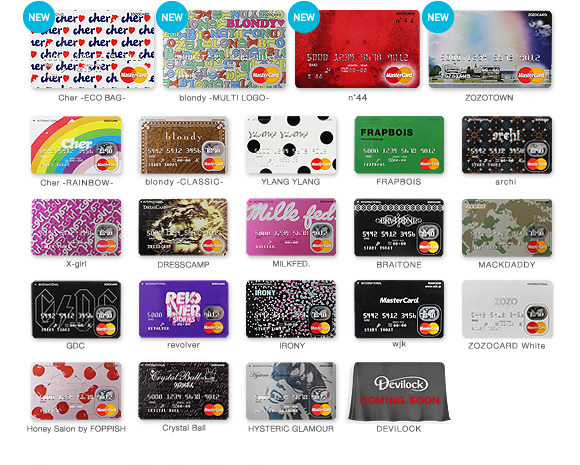 The next card to be added to the collection will be from Japanese brand Devilock, and more will undoubtedly follow after that. So, if you're looking for a very fashionable way to go into debt, check out the official ZozoCard website (available only in Japanese).