Japanese Girl in Cool Black Military Jacket
This stylish Japanese girl – wearing all black fashion and with a cool short hairstyle – was photographed on Omotesando Dori in Harajuku. A 19-year-old college student, she said she has "many" favorite fashion brands. Her outfit features a nice black military jacket with gold buttons, a black skirt, black patterned stockings, and black Velcro sneakers. Her bag is a black leather handbag by Vivienne Westwood.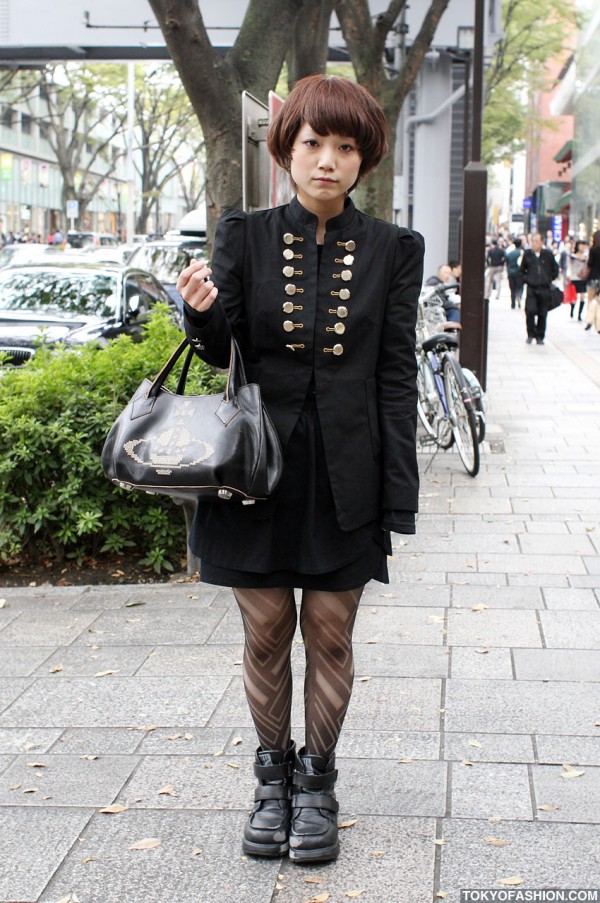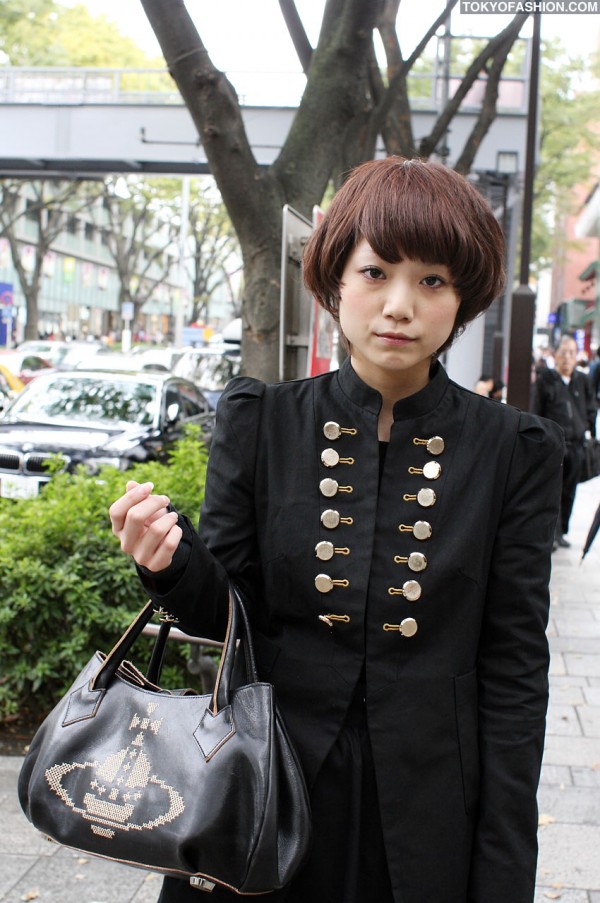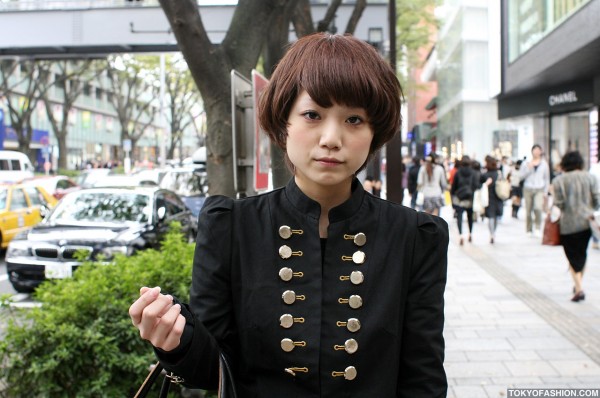 Click any of the photos to see them in high resolution.