Japanese Girl in Fur Hat, Sabots & Shawl
This cute auburn-haired girl is a 19-year-old Vantan student named Saki. Her vintage print dress and fringed shawl are from resale stores. She's also wearing lace-trimmed socks from swimmer and sabots (clogs) decorated with nail-head studs from a store in La Foret (a Tokyo fashion mall).
Saki's is wearing a large ring from Hysteric Glamour (her favorite fashion brand). She's also wearing a cut fur hat. Her flowered backpack is from a resale store.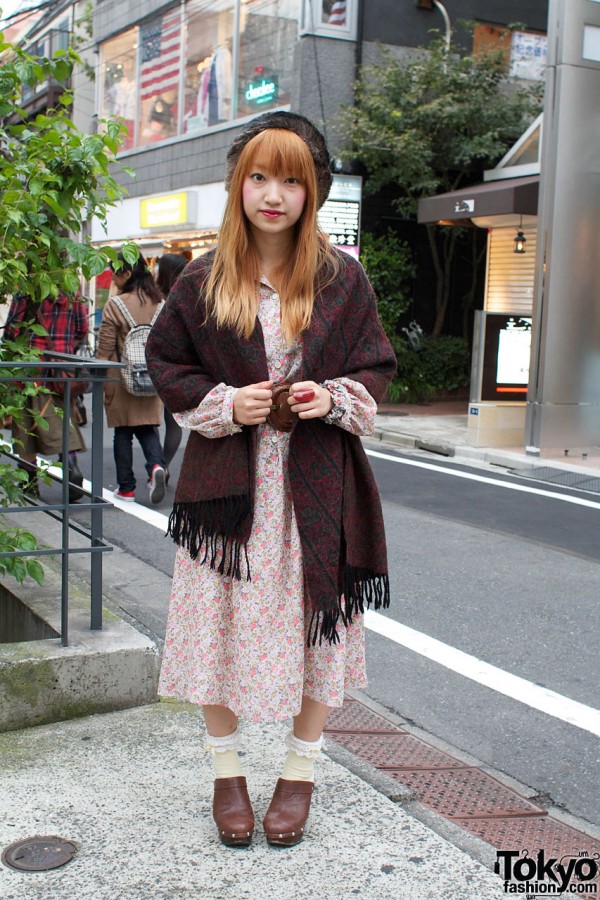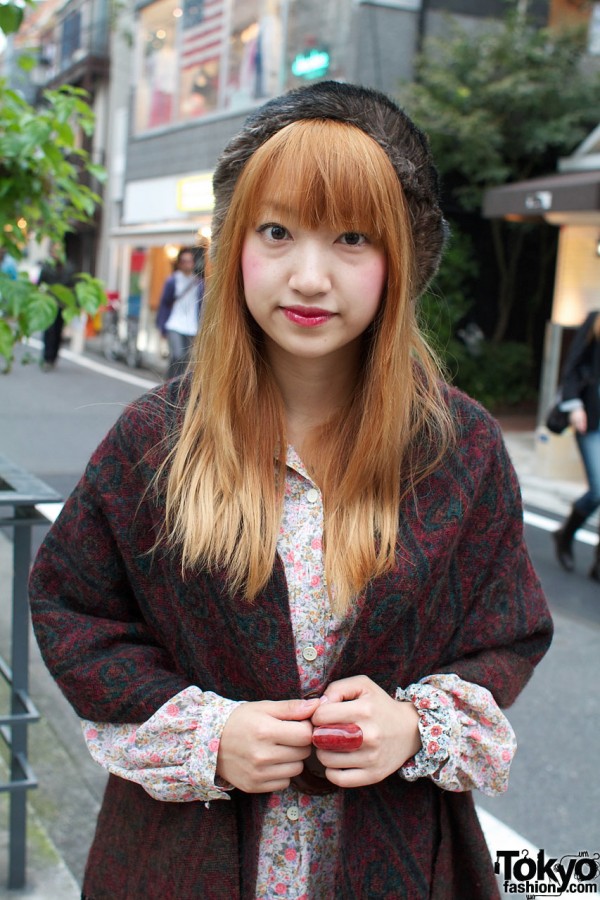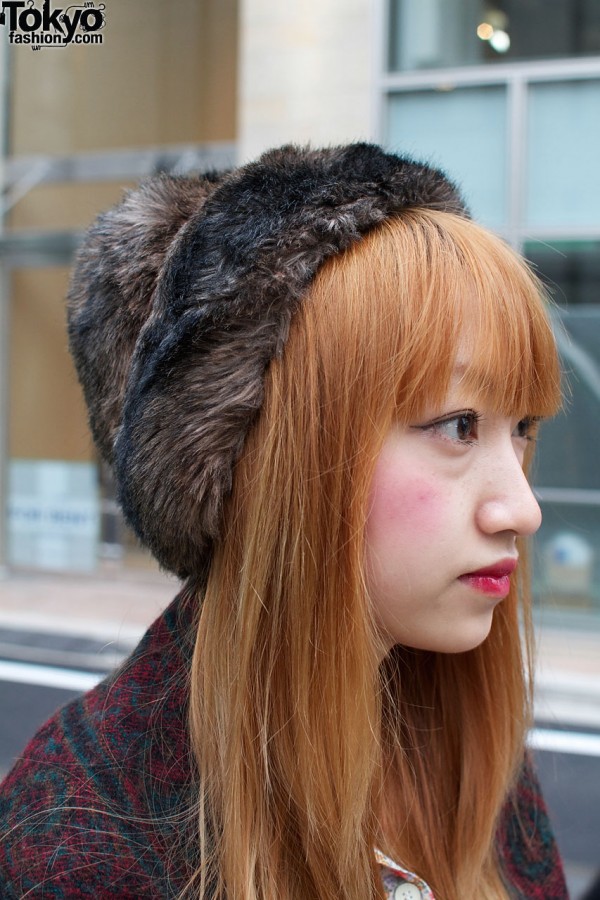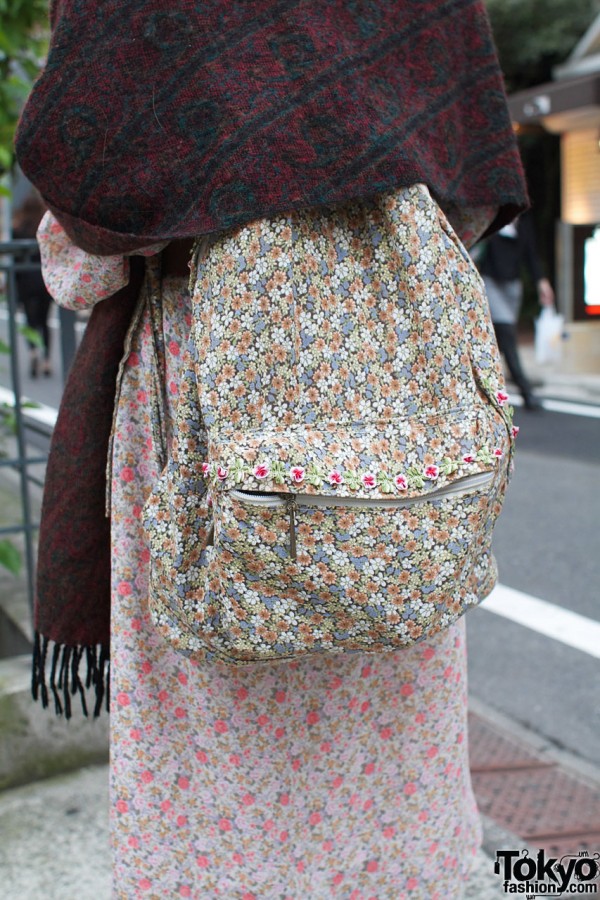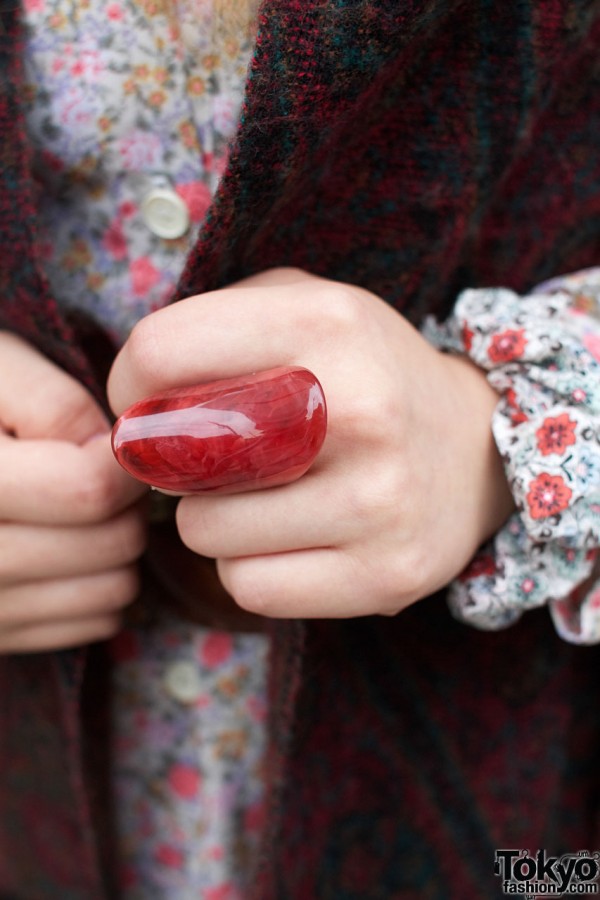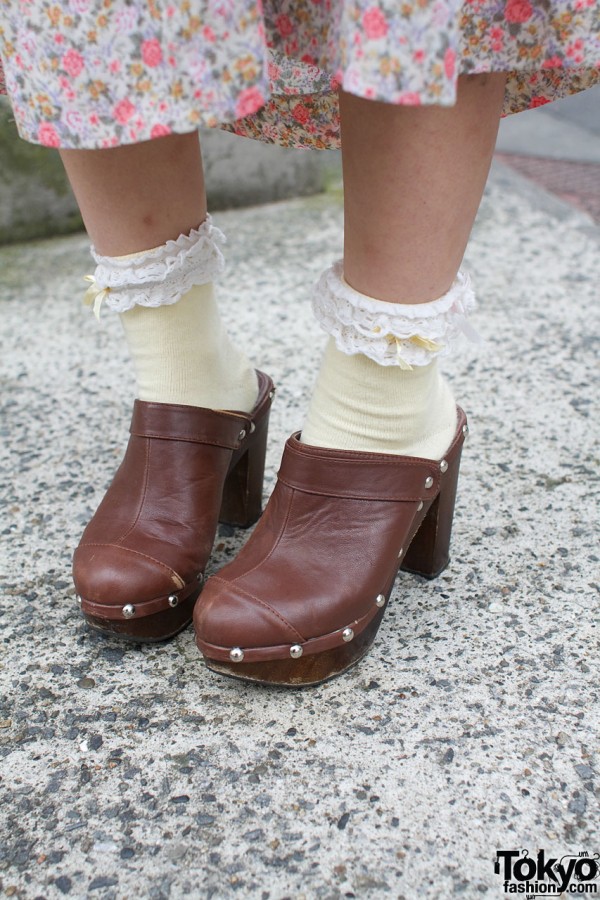 Click on any photo to enlarge it.