Japanese Girl in Gunne Sax Dress & Crochet Shawl
This Japanese girl was photographed on the street in Harajuku. She told us that she's 19 years old and she works at the popular Harajuku resale shop Kinji. Her outfit consists of a long dress from the brand Gunne Sax, a crochet shawl, and white heels. Her accessories include knit ear muffs, a fur around her neck, and a flowery cloth bag. She said that most of the items in her outfit came from either flea markets or resale shops. Her favorite fashion brand is Gunne Sax.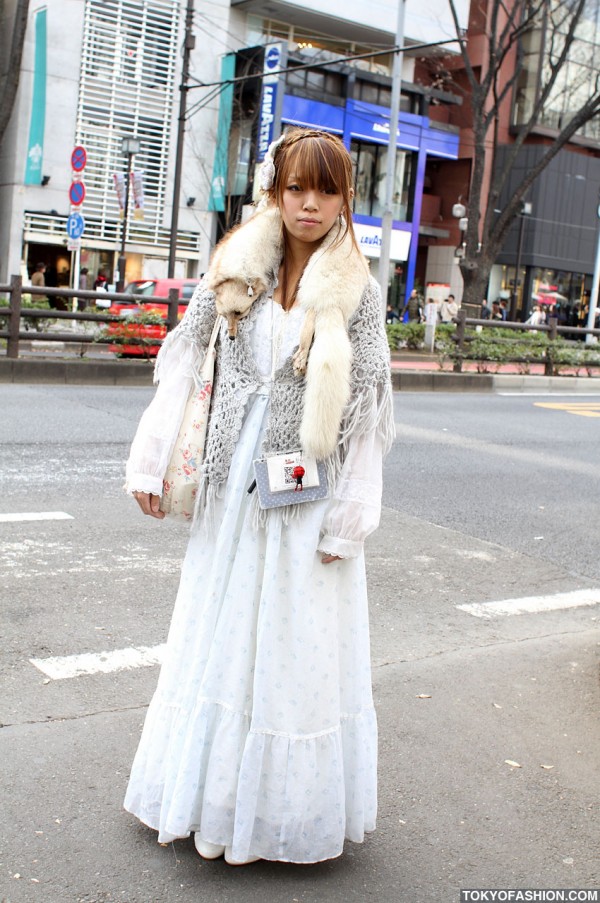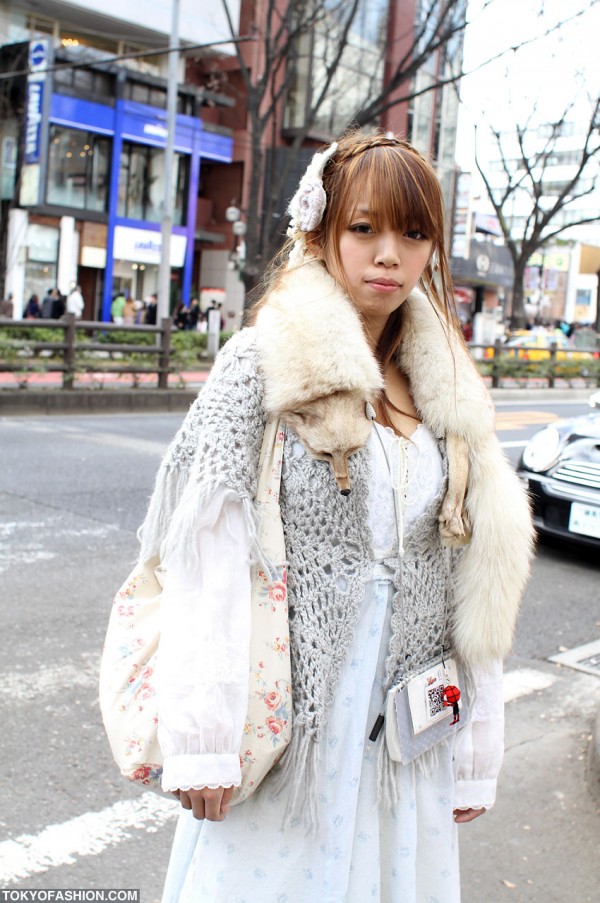 Click either photo to enlarge it.