Japanese Girl in Monomania Top & Nadia Tights
This stylish 19-year-old Japanese girl with with purple and black hair was photographed in Harajuku. She's wearing a cardigan from a vintage/resale shop over a hooded Monomania shirt, a purple mini-skirt from a vintage/resale shop, striped tights from Nadia, and Dr. Martens boots. Accessories include her large glasses, a Rat Fink lighter, a Vivienne Westwood ashtray necklace, a plush Popple, and a cute dangling skeleton earring. She said that both her bag and the earring are "fashion remakes", which means taking something used/vintage and remaking/recycling it into a new idea/design.
She told us that her favorite shop is ADD (run by the Japanese fashion brand Banal Chic Bizarre) and her favorite designer is Nozomi Ishiguro. As far as music, she likes 3ster and Beat Crusaders.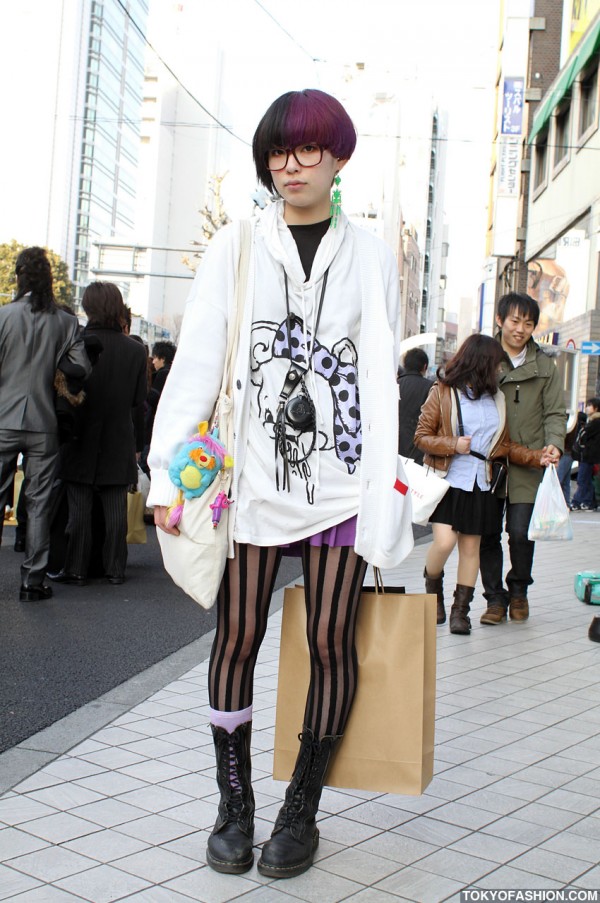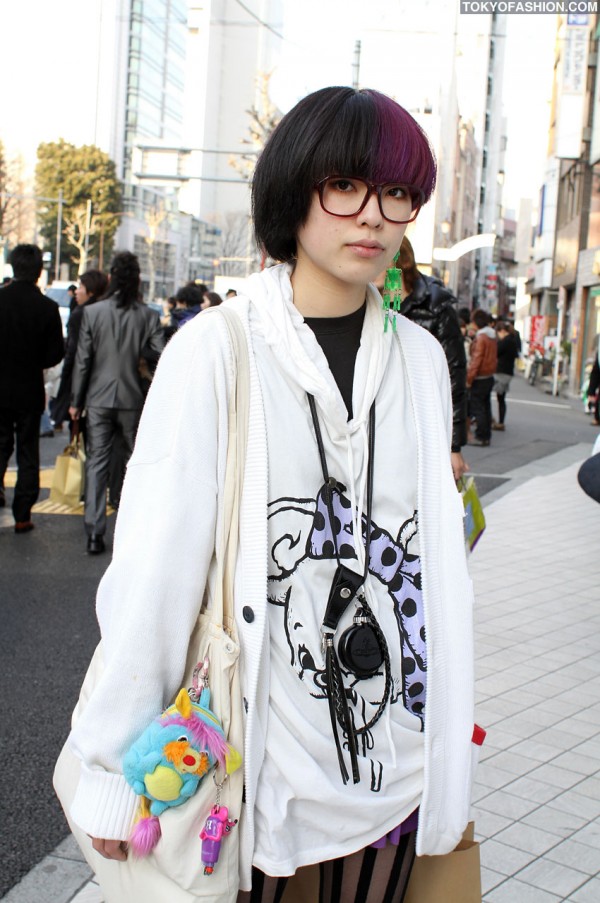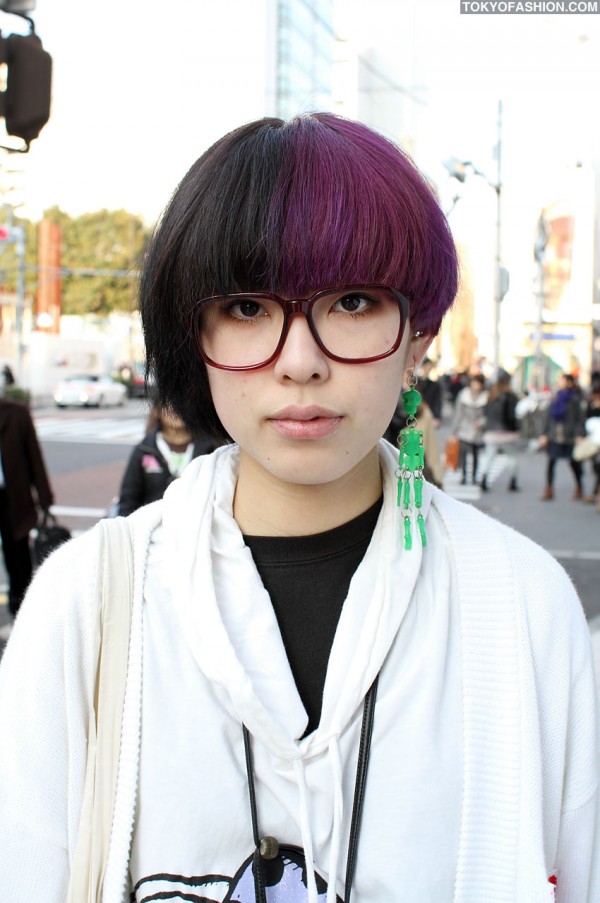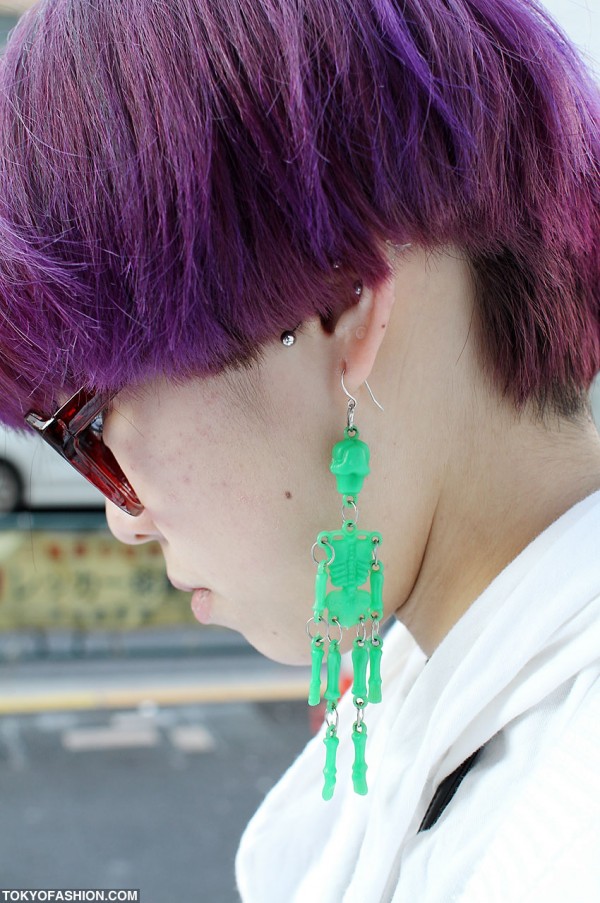 Click any of the pictures to enlarge them.