Japanese Girl in Pink, Purple, & Pastels in Harajuku
We photographed this cutely dressed – and purple-haired – Japanese girl on the street in Harajuku. She was very friendly and spoke perfect English too! The colors that she's wearing – pinks and pastels – are often associated with the Japanese fairy-kei fashion movement. Her outfit consists of a pink cardigan over a Minnie Mouse t-shirt, shorts with lace trim, pastel stockings, and pink boots. Her accessories include pink hair bows, a heart-shaped necklace that says "Twinkle Twinkle Little Star", and two fuzzy bags with bows on them.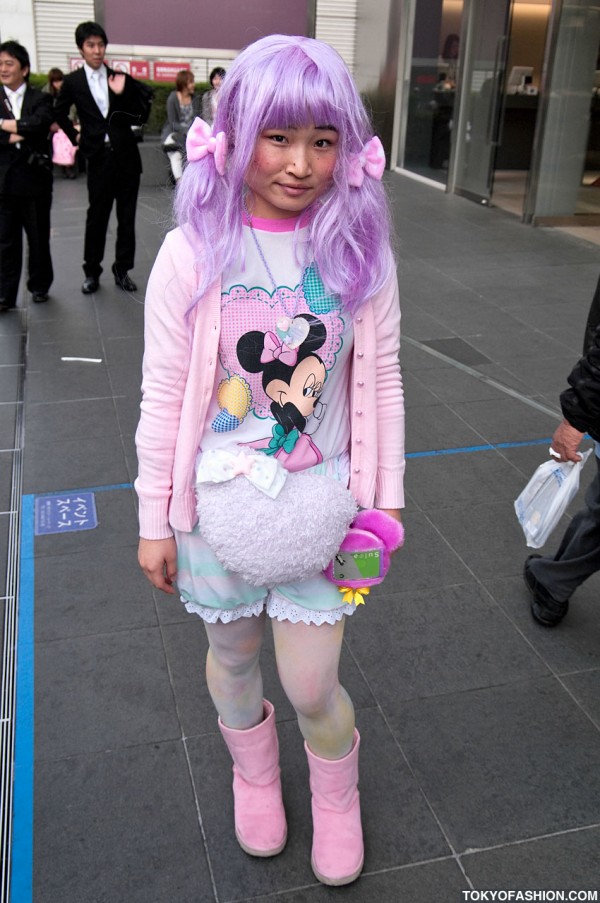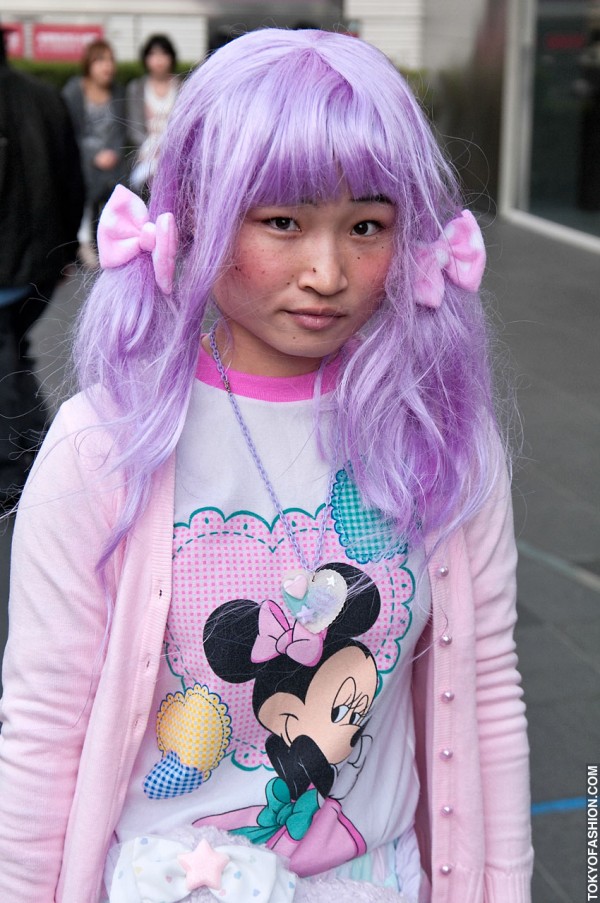 Click either of the pictures to enlarge them.