Japanese Girl in Sexy Dynamite + Fishnet Stockings
This cute 18-year-old Japanese girl named Saeco was photographed on Cat Street in Harajuku. She's wearing a black duffle coat from Glad News, a red dress from Sexy Dynamite London, innerwear from H&M, a Vivienne Westwood belt, red & black fishnet stockings, and Charmant heels with flowers on them. Her purse choice is a dark red handbag by the Japanese brand Clathas. She said that her favorite fashion brand is Choice by Sexy Dynamite London and that her favorite band is L'Arc-en-Ciel.
If you can read Japanese, Saeco has her own blog where she posts about fashion and music here.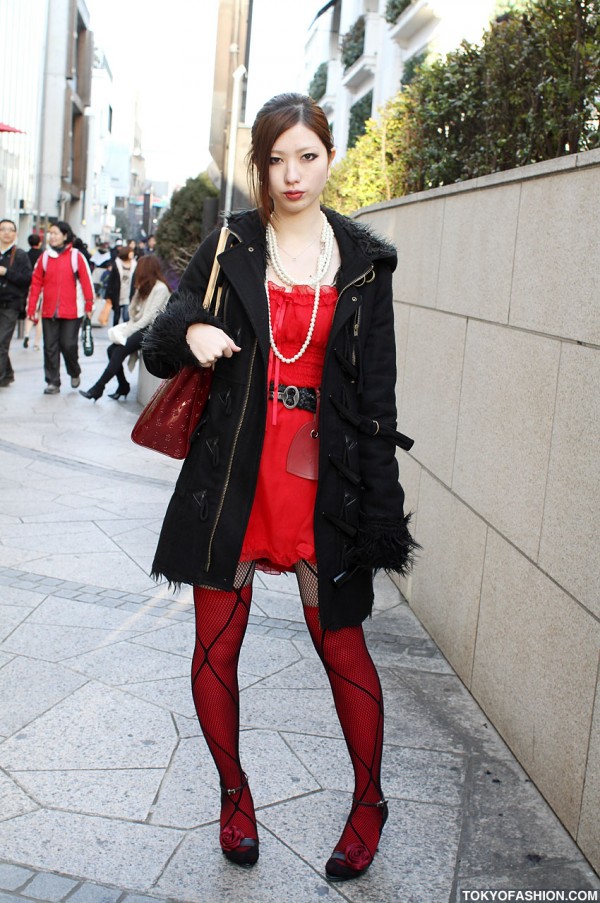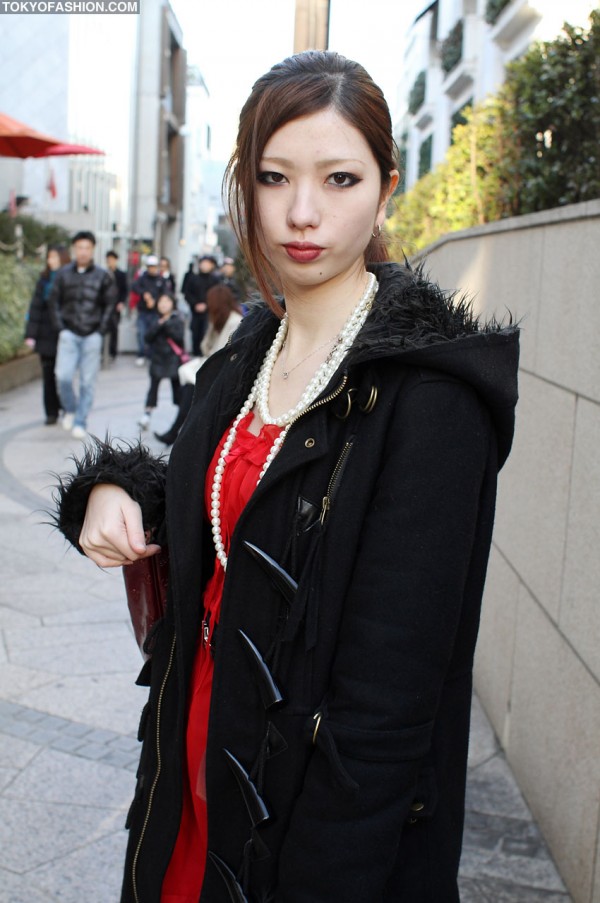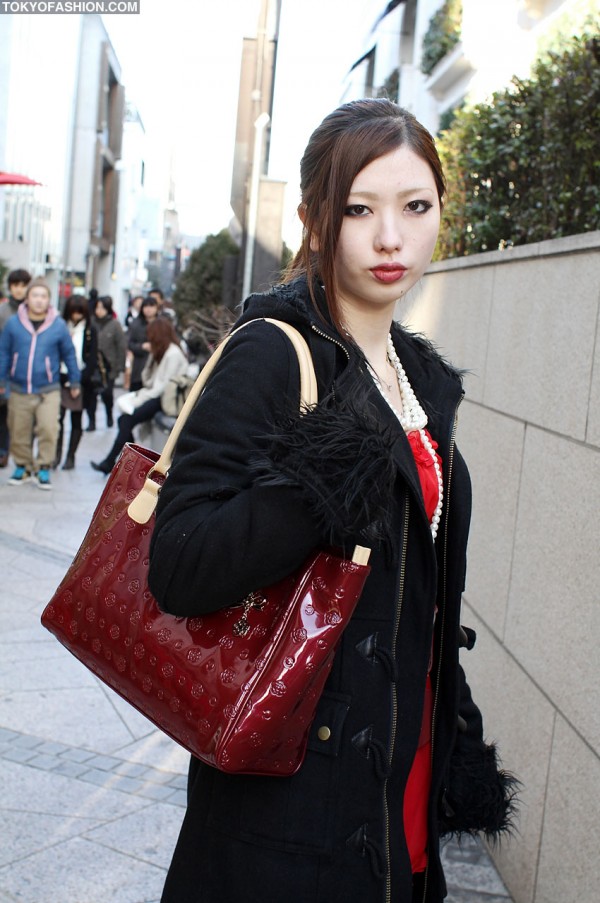 Click any of the pictures to enlarge them.