Japanese Girl in US Postal Service Shirt
This Japanese girl with a short bob hairstyle was photographed on the street in Harajuku. She is wearing what looks like a real United States Postal Service uniform shirt. Under that is a patterned long sleeve shirt. Also, she is wearing a blue striped skirt, black leggings, and black leather boots with studded straps. Her bag choice is a backpack.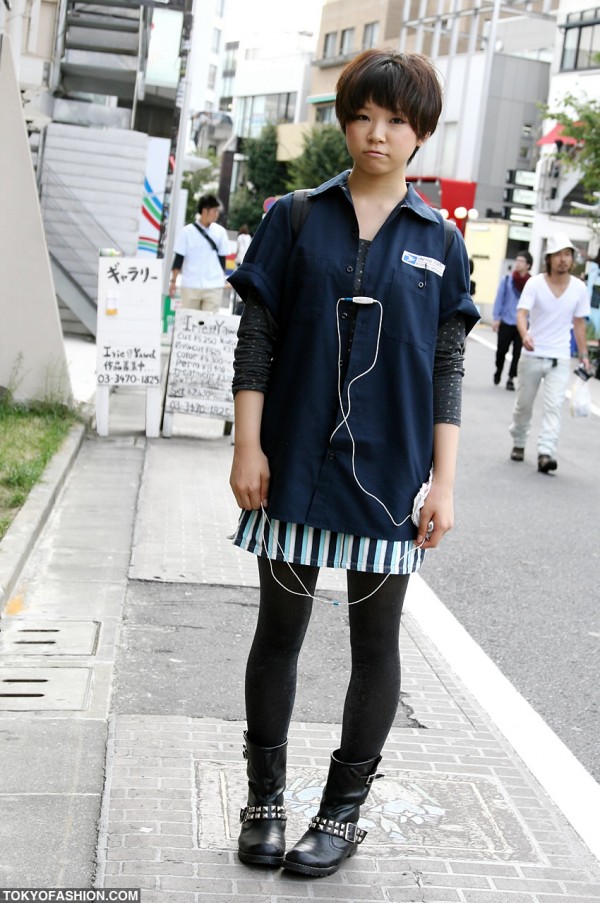 Click the photo to see it bigger.