Japanese Girl in Vintage Fashion From Grog Grog
We photographed this cute 20-year-old Japanese girl at the 6%DOKIDOKI x Popples event a few weeks ago in Shibuya. She's wearing a vintage coat from the Shimokitazawa resale shop Grog Grog, a vintage-looking patchwork dress, yellow stockings, and vintage moccasin boots. Her accessories include a knit scarf and an eco bag with a Popple attached to it.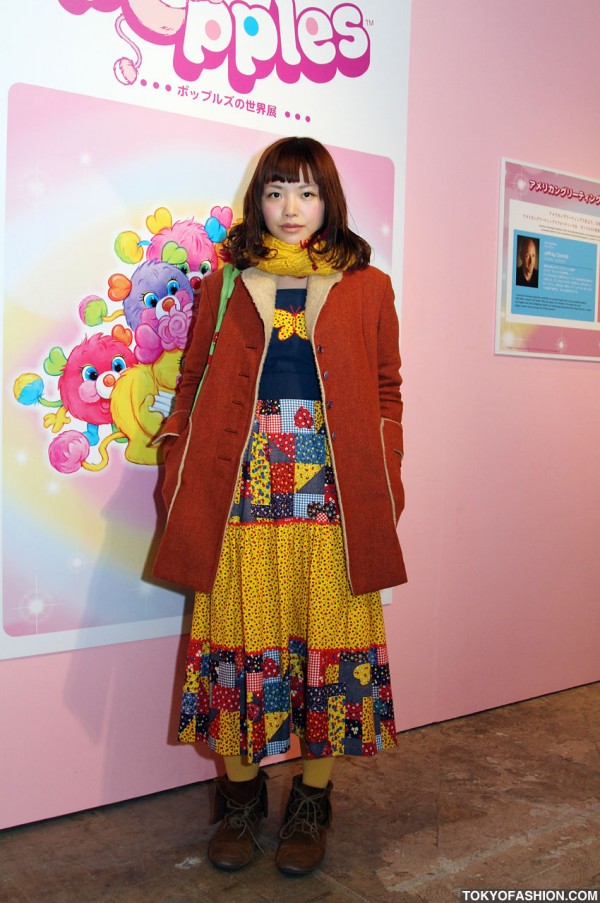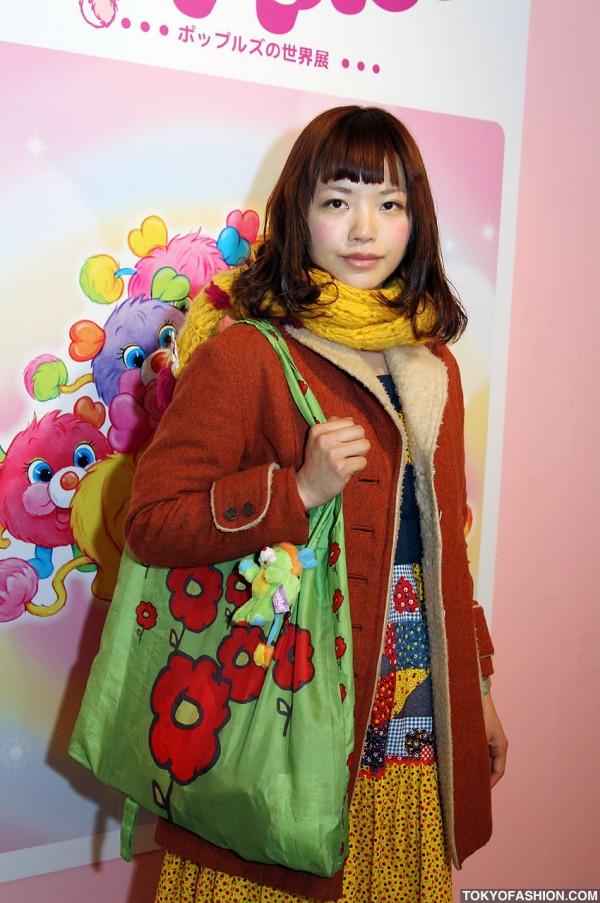 Click either picture to enlarge it.
Special thanks to 6%DOKIDOKI for allowing us to take these pictures at their event.