6%DOKIDOKI Girls in the Popples Room
What do you get when you mix cute 1980s characters with cute fashion and cute girls from the Japanese fashion brand 6%DOKIDOKI? You get a fuzzy pink bedroom full of so much cuteness that it must be seen to be believed.
Parco Factory in Shibuya recently hosted an exhibition featuring The Popples. As we reported previously, the World of Popples exhibition showcases original Popples artwork, vintage 1980s Popples toys, a place where you can take pictures of yourself in a special Popples photo set, and a gift shop selling Popples goods – including a line of exclusive Popples x 6%DOKIDOKI clothing and accessories. The exhibition – which recently ended in Shibuya, but just opened today in Nagoya – is the first Popples show in Japan since Mind Works Entertainment licensed the characters for the Japanese market last year.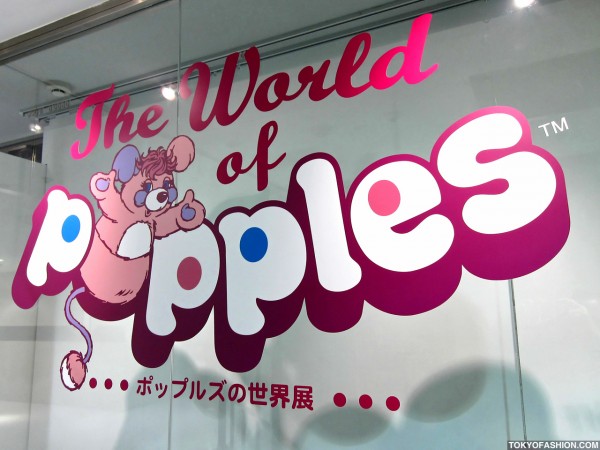 Our favorite part of the Shibuya World of Popples exhibition was "The Popples Room". As the name suggests, The Popples Room is a bedroom for the Popples that is as cute as they are, if not more so. The space was created in collaboration with the popular Japanese fashion brand 6%DOKIDOKI. If you know 6%DOKIDOKI, you know that they never do anything half-cute. They go all the way to 100% cute, and then multiply by ten – and that's definitely true of this project. It's hard to explain just how insanely cute the Popple's Room really is, so we are very lucky that 6%DOKIDOKI and Mind Works Entertainment allowed us to take photographs of the room to share with you.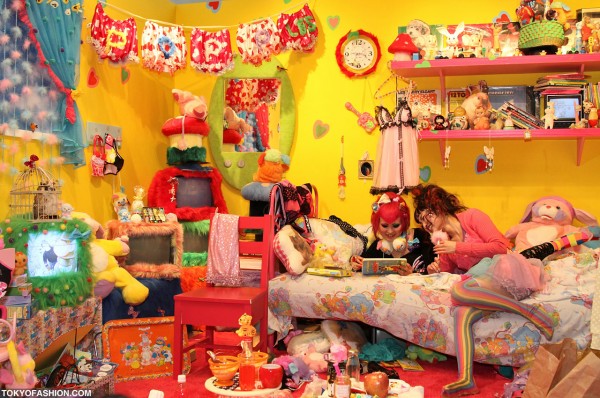 On Sunday, February 21st, 6%DOKIDOKI held a special event in The Popples Room. "6%DOKIDOKI Girls in The Popple's Room" featured a live performance in which several girls from 6%DOKIDOKI literally lived in the Popple's Room for several hours while fans looked on. 6%DOKIDOKI fashion is cute. 6%DOKIDOKI girls are cute. The Popples are cute. What happens when you mix all three? Check out the pictures and we think you'll agree, life doesn't get much cuter than this.
(These pictures look best in high resolution – click any photo to enlarge it.)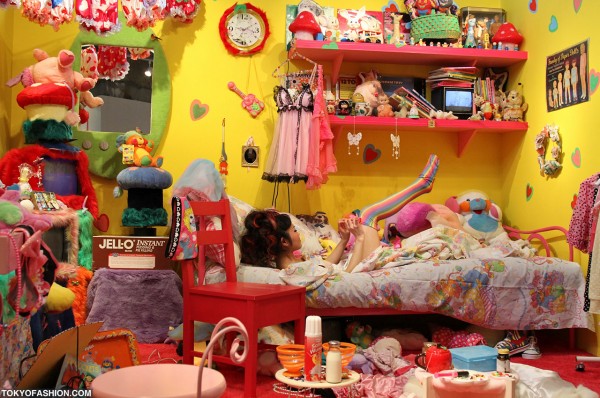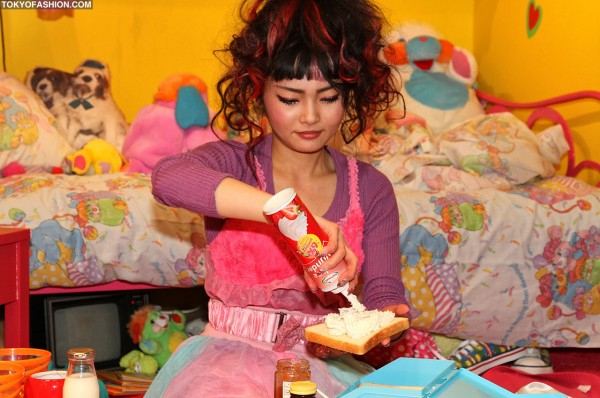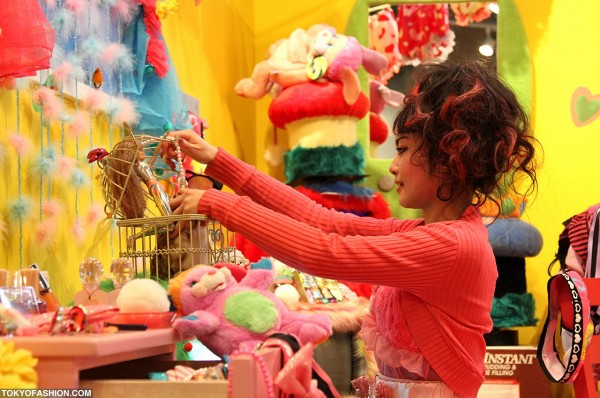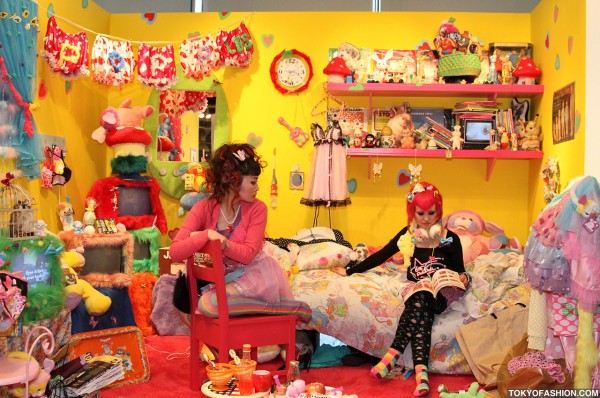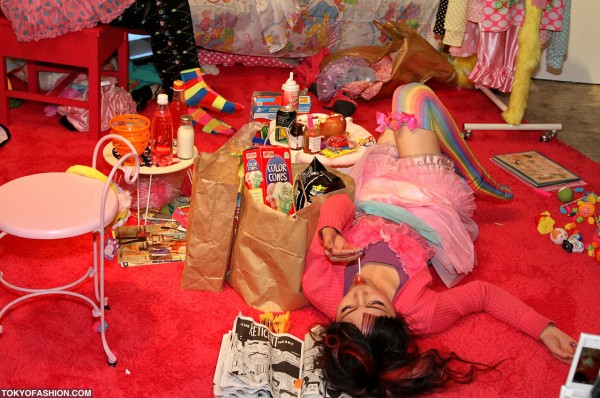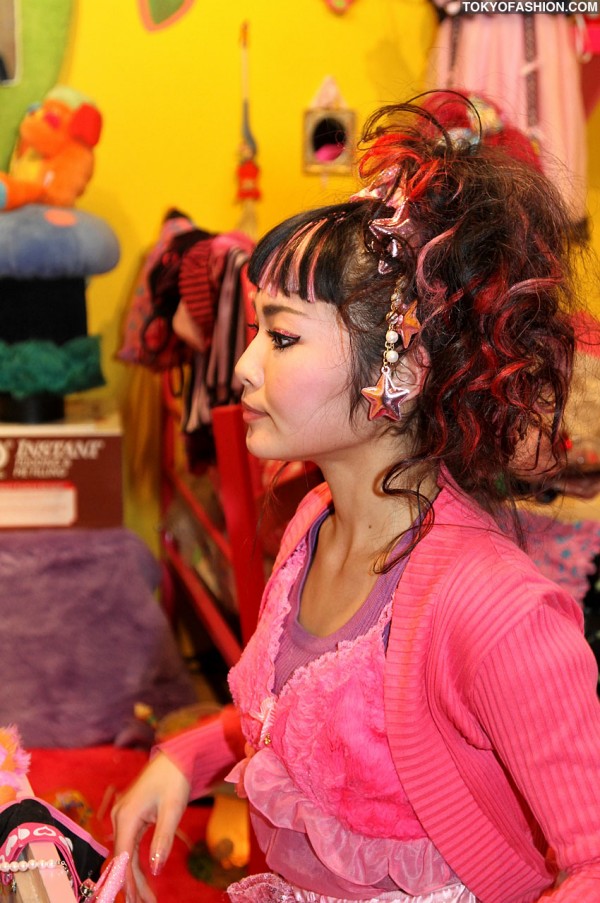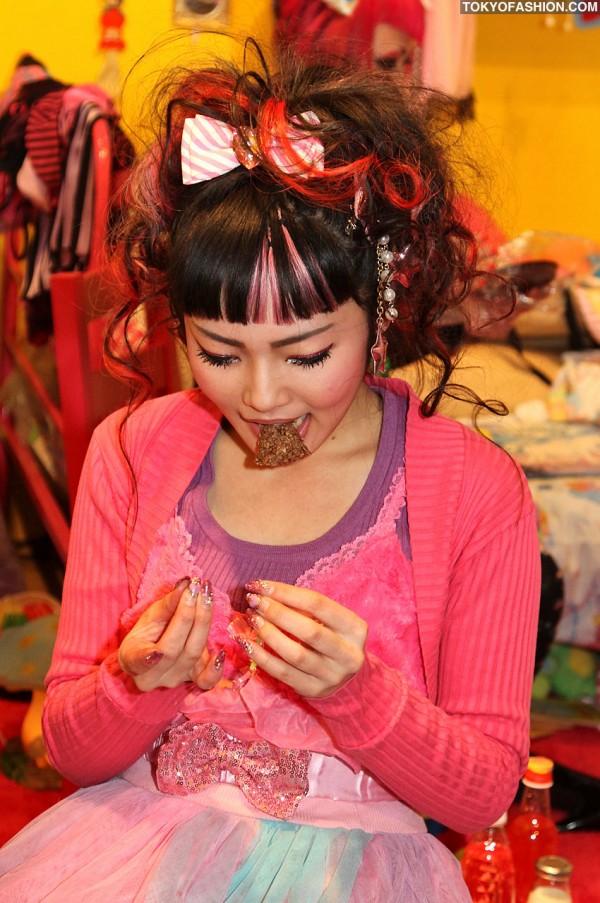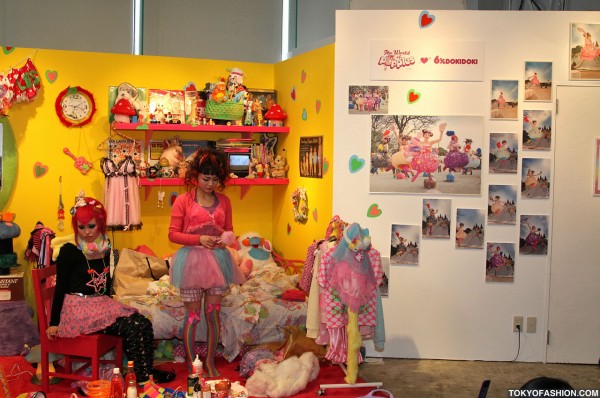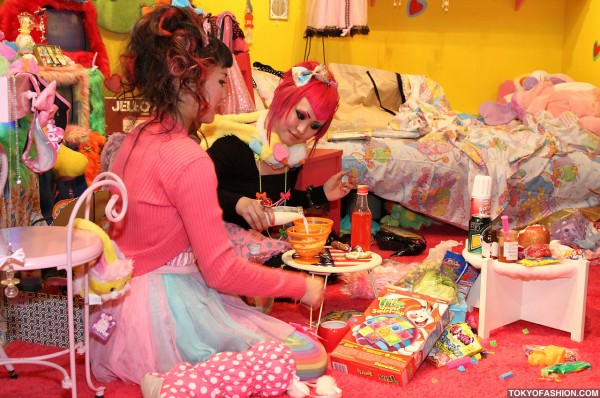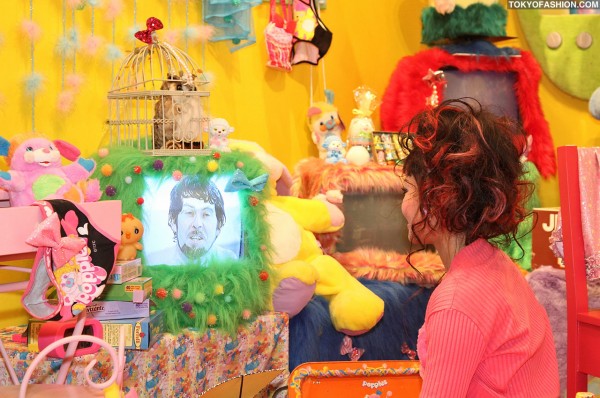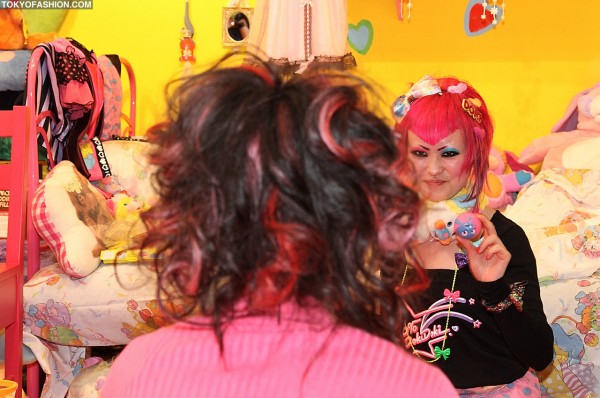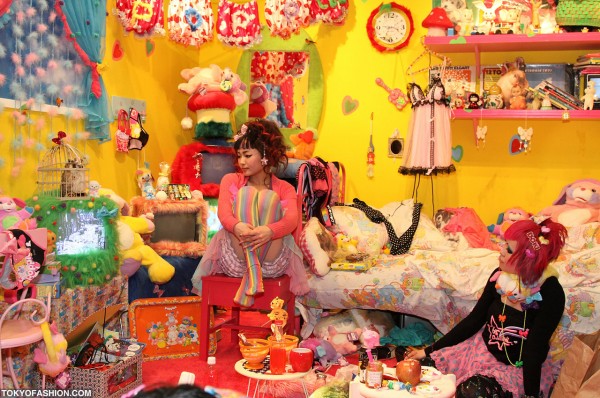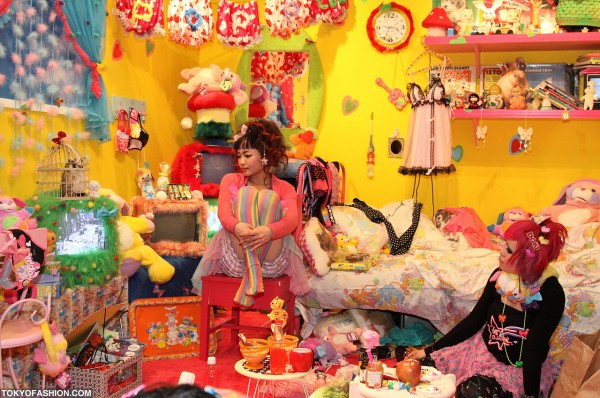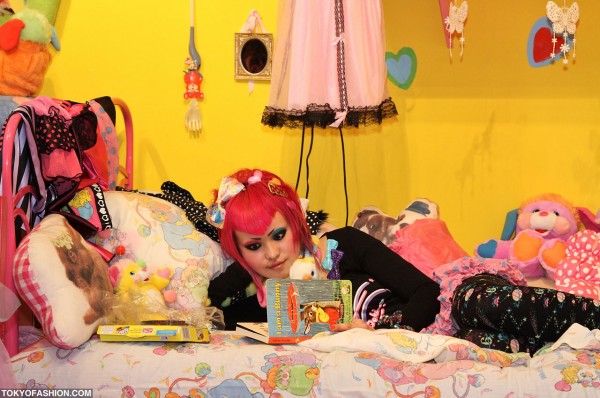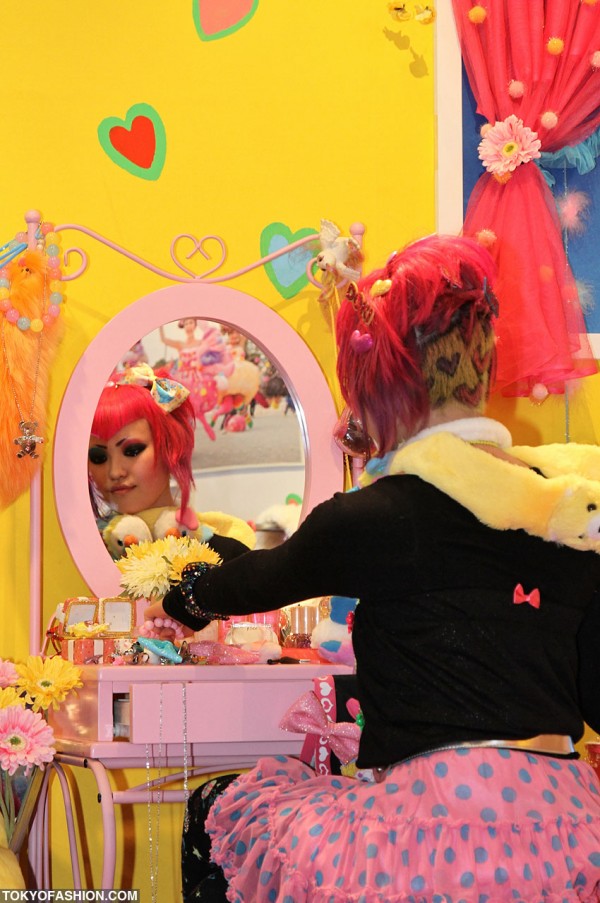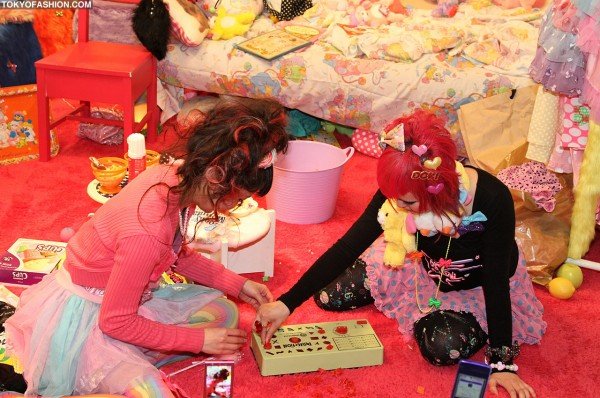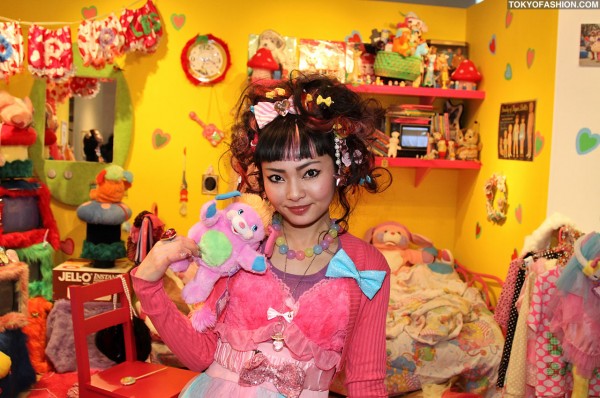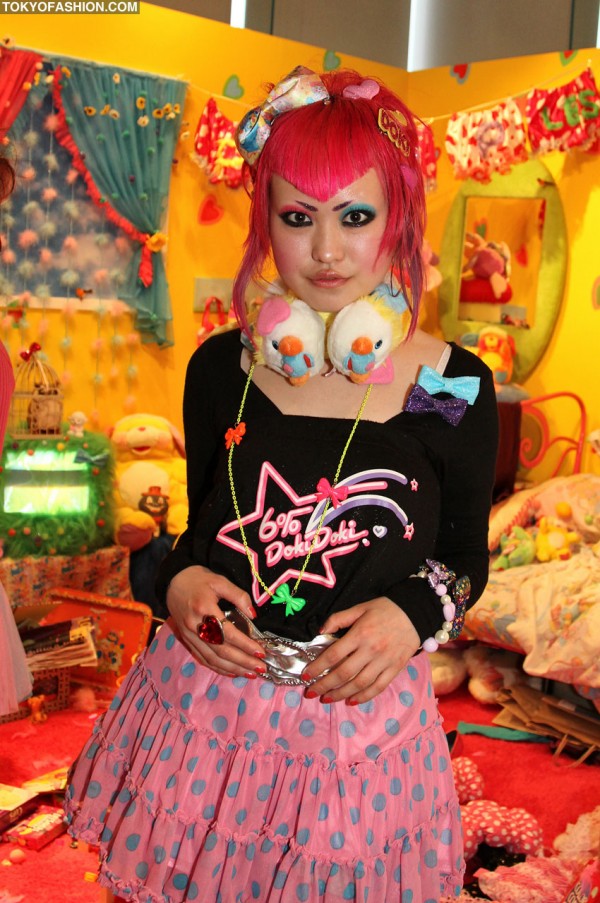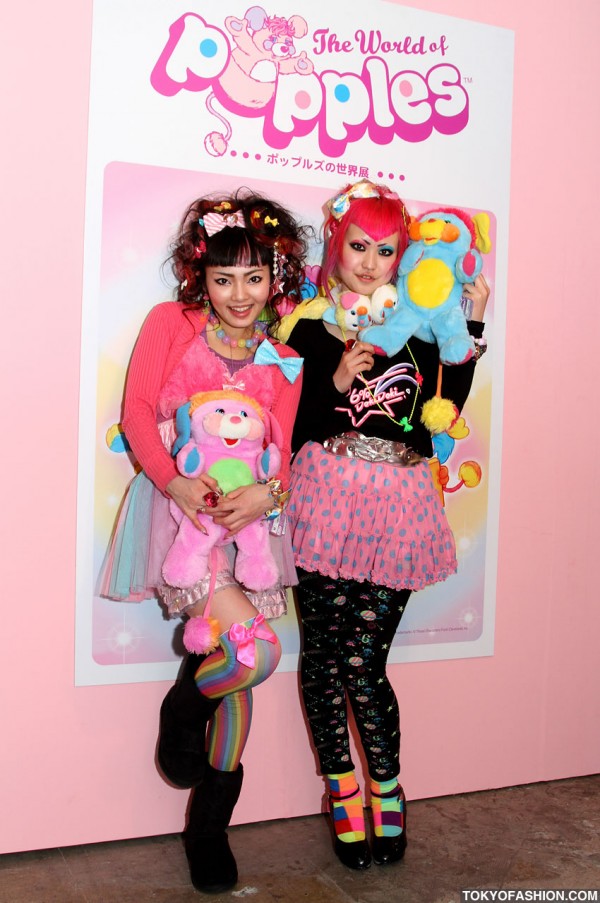 Amazing 6%DOKIDOKI x Popples Dresses: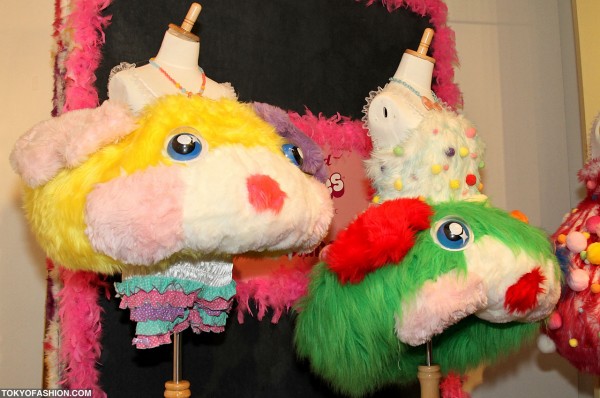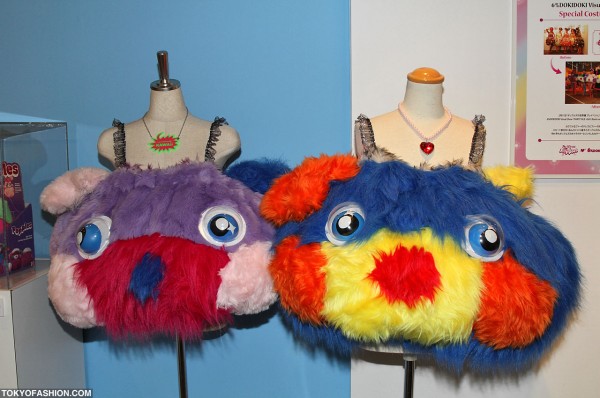 Popples Original Artwork: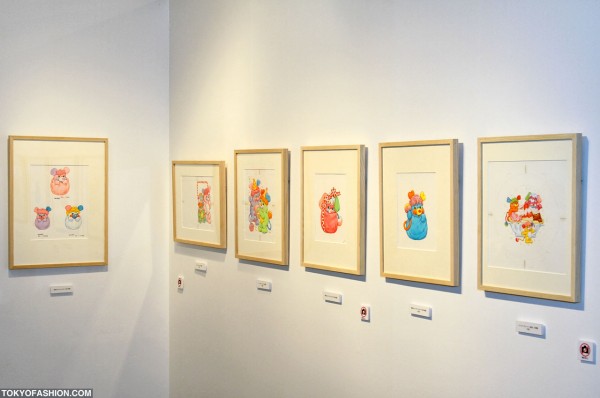 The history of Popples: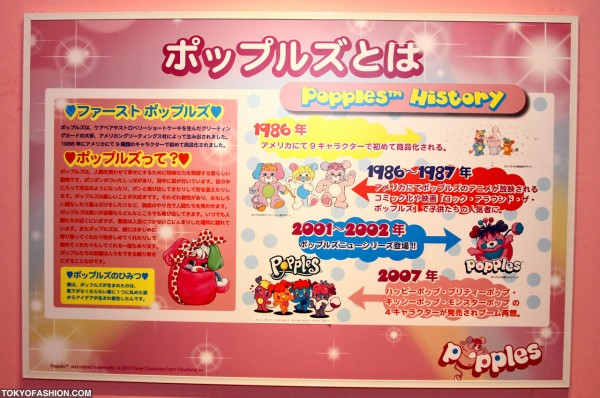 The Popples goods shop at Parco Factory in Shibuya: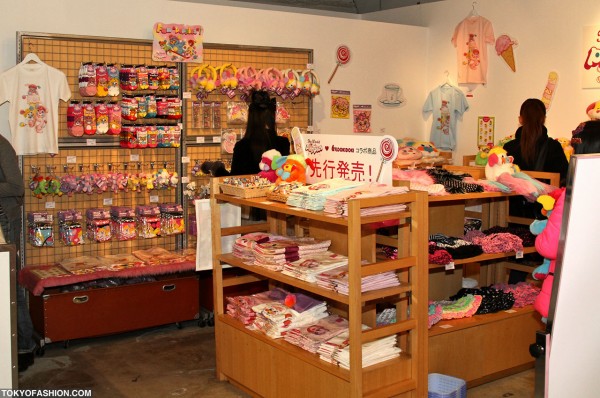 (All photographs by Kira.)
If you didn't make it to the World of Popples show in Tokyo, you'll get a second chance in Nagoya. The exhibition opened at Parco Gallery at Parco Nagoya on March 5th, and will run through March 28th. Check the Parco Nagoya website for more information on the new show!
Event Information:
The World of Popples Nagoya
Parco Gallery at Nagoya Parco
Mar. 5 – Mar. 28, 2010
Hours: 10:00 To 21:00 (Closing time is 18:00 on the last day of the exhibition.)
Adults 300yen, Students 200yen
Website: Parco Museum Nagoya
The World of Popples Shibuya
Parco Factory at Parco Shibuya
Feb. 12 – Mar. 1, 2010 (Now finished, please see the Nagoya info above.)
Hours: 10:00 To 21:00 (Closing time is 18:00 on the last day of the exhibition.)
Adults 300yen, Students 200yen
Website: Parco Factory Shibuya
Related Links:
Popples ™ and related trademarks © Those Characters From Cleveland, Inc.