6%DOKIDOKI Shibuya Popup Shop, "Girls in the Room" Window Display & Happy Bearbrick Figure
Harajuku's famous "Sensational Kawaii" fashion brand and shop 6%DOKIDOKI shared two big announcements with us this week. Not only will 6%DOKIDOKI be releasing their first ever [email protected] figure, but they will also be opening a special limited time popup shop – along with an amazing window display – at Parco Shibuya in August. The news comes right on the heels of the release of Kyary Pamyu Pamyu's smash hit music video "PONPONPON", which features imagery created by Sebastian from 6%DOKIDOKI. To say that the 6%DOKIDOKI crew are keeping busy lately would be a serious understatement!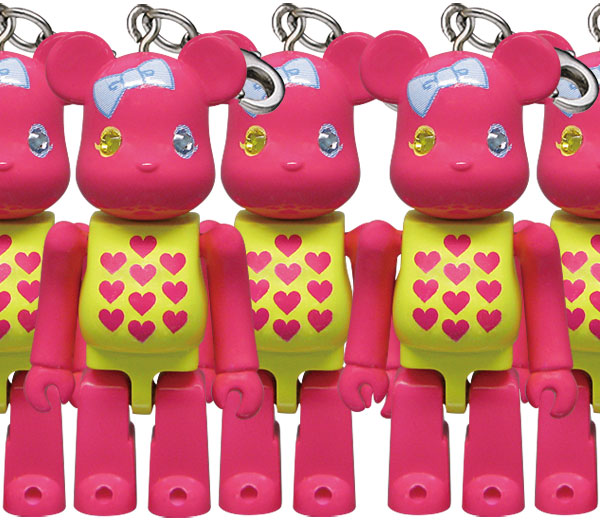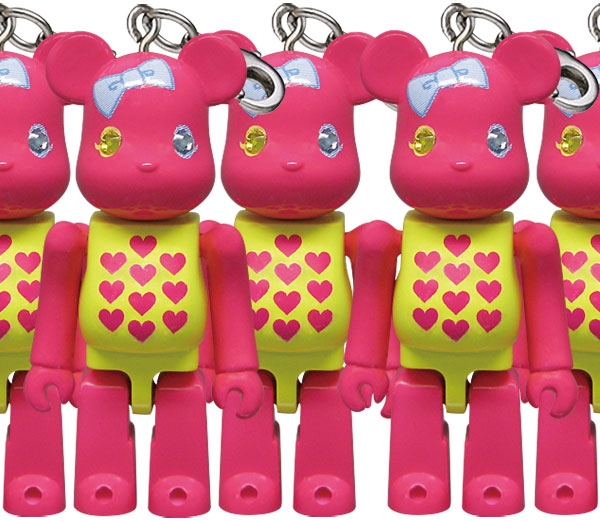 6%DOKIDOKI has partnered with Japanese toy company Medicom for their first official Bearbrick figure. As you might expect from a brand that prides itself on exceptional kawaii-ness, the 6%DOKIDOKI "Happy Bearbrick" figure is not exactly subtle. The figure is hot pink with a bright yellow heart-patterned shirt, a hair bow, and Swarovski crystals for eyes.
The 6%DOKIDOKI Bearbrick figure packaging is decorated with photographs of items the brand has produced over the 16 years of its existence. Inside the package are a set of "original chips" to compliment the Bearbrick. What exactly is an "original chip"? "Chip" is the Japanese-English word for the colorful plastic charms that are attached to the Bearbrick's key chain (see the photo below).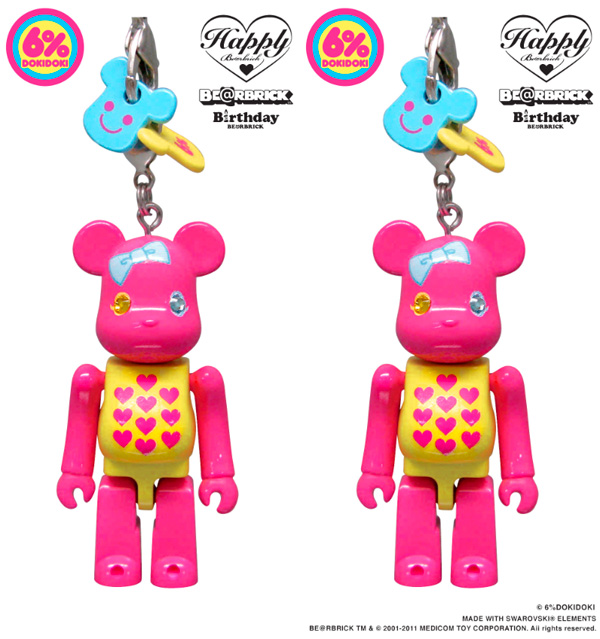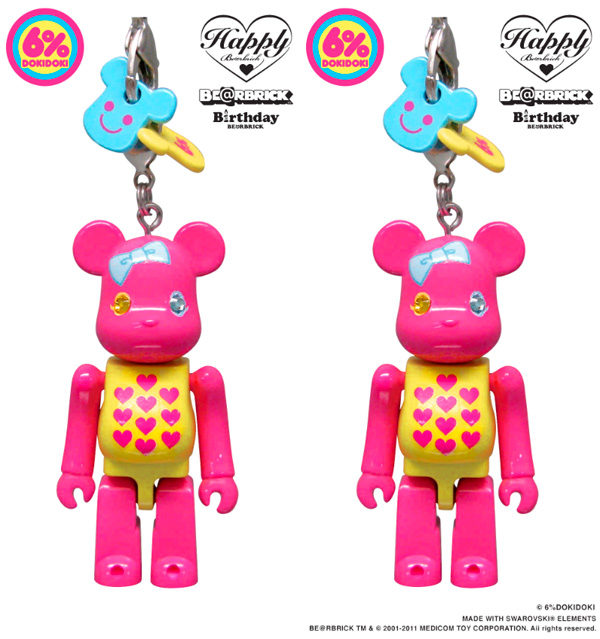 Rather than using the standard Medicom "chips", 6%DOKIDOKI has created their own set of charms featuring cute characters as well as one with the brand's logo. Some of the chips also feature dates and/or blood type info, so that you can personalize the cute toy if you want to give it to someone as a birthday or anniversary gift.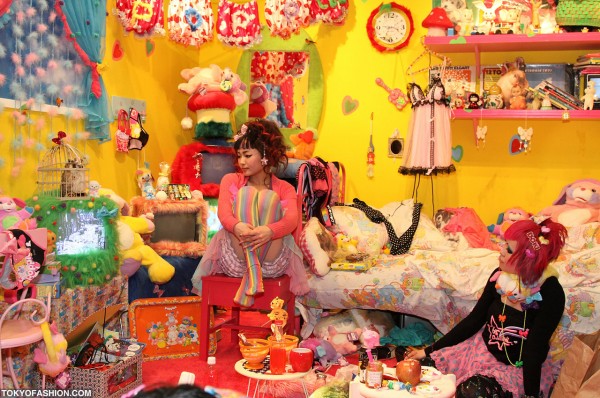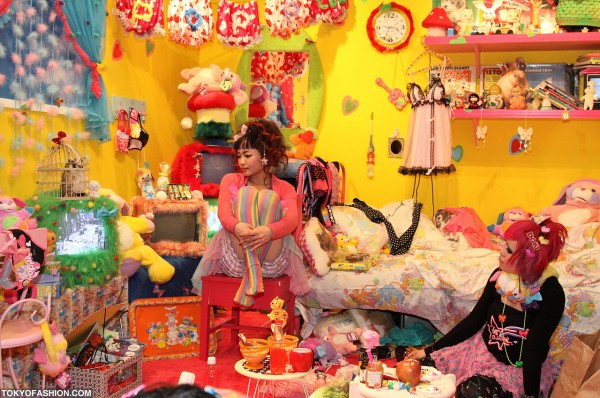 The other huge news is that the hot pink Happy [email protected] figure will be released during a special limited time 6%DOKIDOKI popup shop at Parco Shibuya! Parco, one of Tokyo's most famous department stores, is celebrating the 30th anniversary of the opening of Parco Part 3. As part of this celebration, 6%DOKIDOKI will open a popup shop from 08/19 to 08/30 on the first floor of Parco Part 3. The 6%DOKIDOKI popup shop will sell the 6%DOKIDOKI Bearbrick figure, as well as a collection of 6%DOKIDOKI fashion goods, and several other special items.
In addition to the popup shop, 6%DOKIDOKI's founder Sebastian Masuda will transform the main display window outside of Parco Part 3 into a kawaii wonderland. The theme of the 6%DOKIDOKI window display will be "Girls In The Room". It will be part of his series of visual installations that include the 6%DOKIDOKI Popples Room and the room in the Kyary Pamyu Pamyu "PONPONPON" video. From what we understand, the Parco window will feature a real Japanese girl living in the room, at least for part of its run. This is definitely not one you're going to want to miss, especially if you've never seen one of Sebastian's amazing extra-vivid rooms in person before!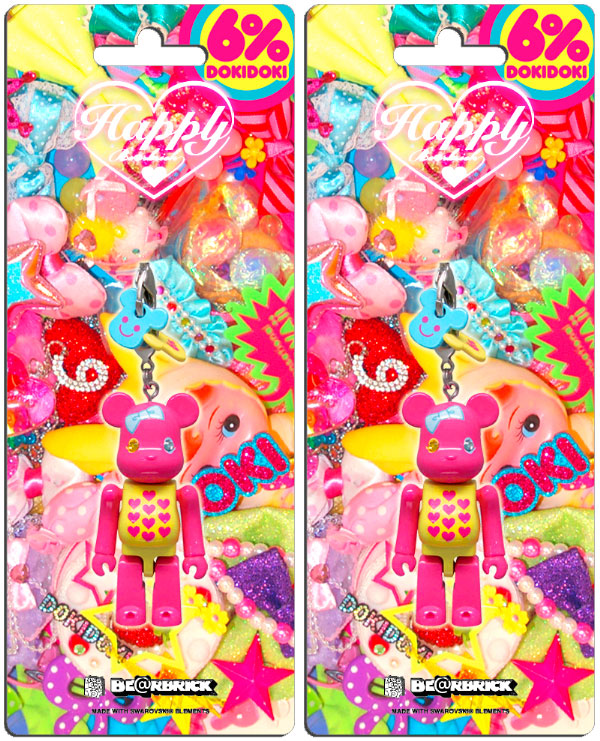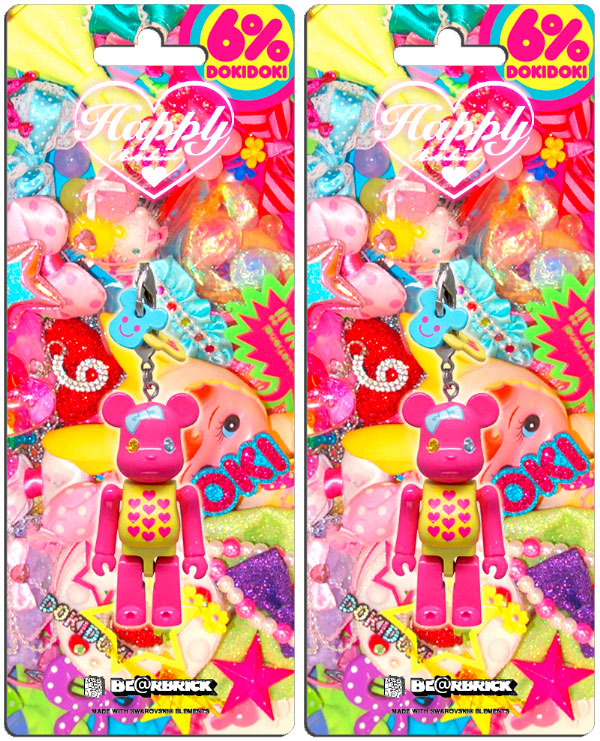 The 6%DOKIDOKI Parco Shibuya popup shop and "Girls In The Room" display window will run from August 19-30, 2011. The 6%DOKIDOKI Happy Bearbrick will be available at the popup shop, as well as at the main 6%DOKIDOKI shop in Harajuku. It's also expected to be available around the end of August at Isetan and other select shops as well. For more information, please check out the official 6%DOKIDOKI English Facebook Page!