Marc Jacobs Dress & JaneMarple Bag in Shibuya
We photographed this cute & stylish Japanese girl at the 6%DOKIDOKI x Popples event a few weeks ago in Shibuya. Her name is Marie and she's an illustrator. Marie is wearing a jacket from The Gabriel Chelsea over a colorful Marc Jacobs dress, a furry muffler from Alice and the Pirates, yellow stockings, and a handbag from the brand JaneMarple. She said that her boots were "Sex Original", which we think probably means Sex Pot Revenge, but we're not 100% sure. Marie told us that her favorite fashion designer is Nozomi Ishiguro and that her favorite genre of music is Okinawan folk (cool choice).
Marie has her own website and she is also on MySpace. You can see samples of her illustrations at both of those links.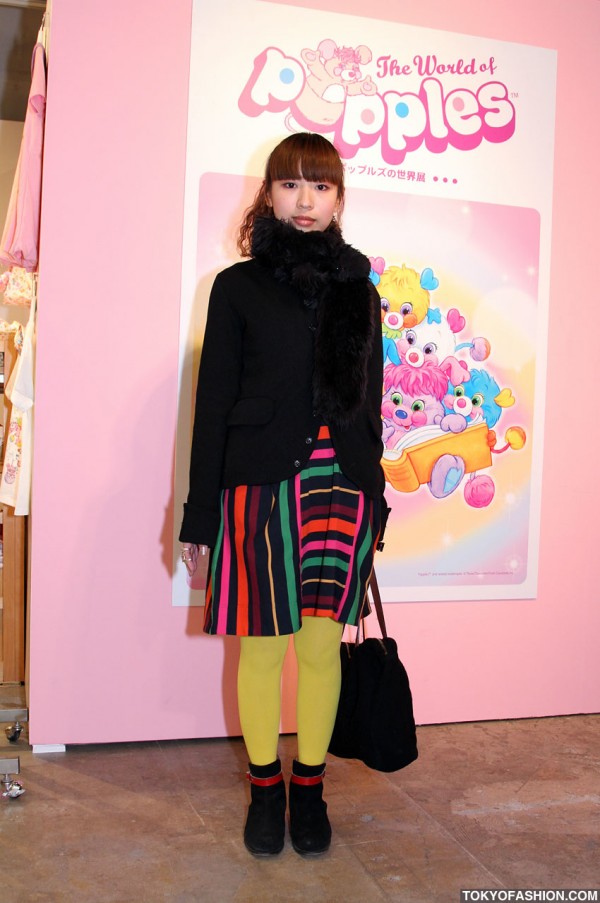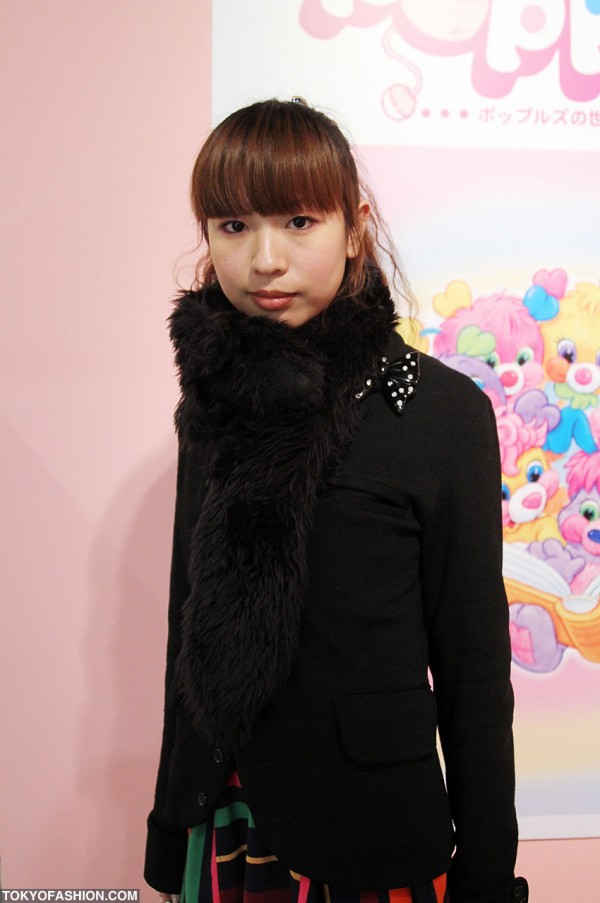 Click either photo to enlarge it.
Special thanks to 6%DOKIDOKI for allowing us to take these pictures at their event.