Girl in Cute 6%DOKIDOKI Fashion & Hair Bow
Here's another cute Japanese girl we photographed at the 6%DOKIDOKI x Popples event a few weeks ago in Shibuya. Her name is Kumamiki. She's 20 years old and currently a student. Her outfit consists of a 6%DOKIDOKI x Popples t-shirt, a leather jacket with a cute bow on the bottom, a colorful tulle skirt from 6%DOKIDOKI, stockings, and Swimmer heels. She said that her accessories – including a hair bow, ring, bracelet, and heart handbag – came from various places including 6%DOKIDOKI, and some of them are even handmade. When we asked her about music, she said that her favorite singer is Yuki.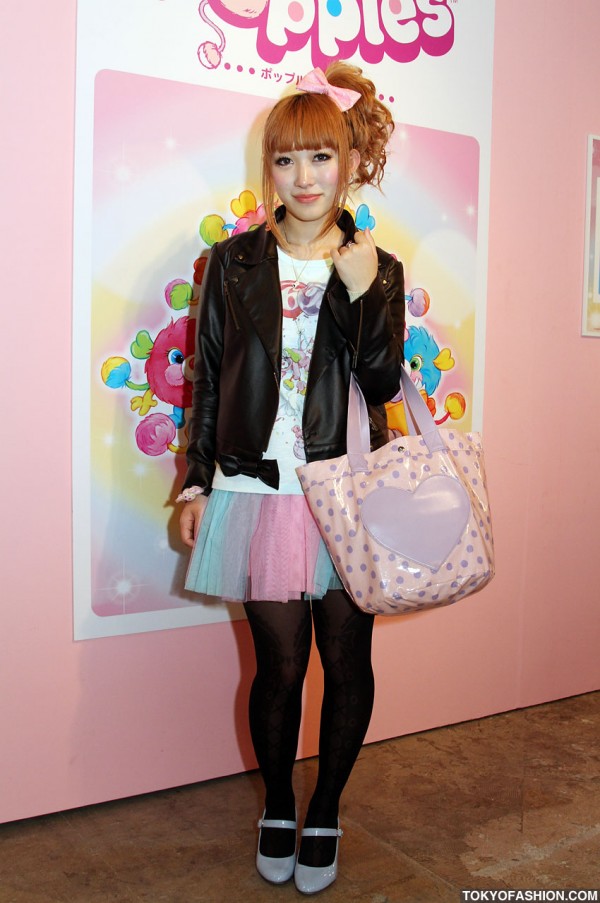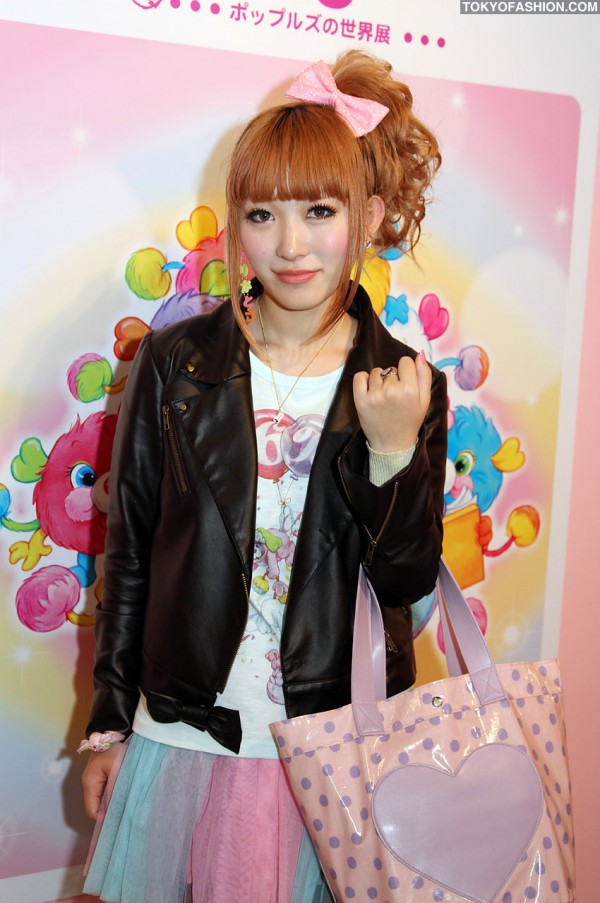 Click either photo to enlarge it.
Special thanks to 6%DOKIDOKI for allowing us to take these pictures at their event.