Japanese Girl w/ Blue Hair & Tabi Boots in Harajuku
We photographed this stylish and cute Japanese girl named Mikki – with blue hair – in Harajuku. Her look includes her awesome hair color, which is complemented by the blue shirt that she has tied around her head, a blue knit scarf, a blue denim jacket, a knit sweater with long sleeves that looks like arm warmers, high-waisted pants with a naval themed print, and traditional Japanese tabi (split toe) boots by Martin Margiela.
Her bags are just as cool as her outfit. One is a leopard (plush leopard animal, not leopard print) handbag with a jeweled collar. The other is a large eco bag that looks like it's been hand painted with artwork and the word "KISS". She's also carrying an iPhone or iPod Touch. She didn't tell us what brands she's wearing, but she was very nice!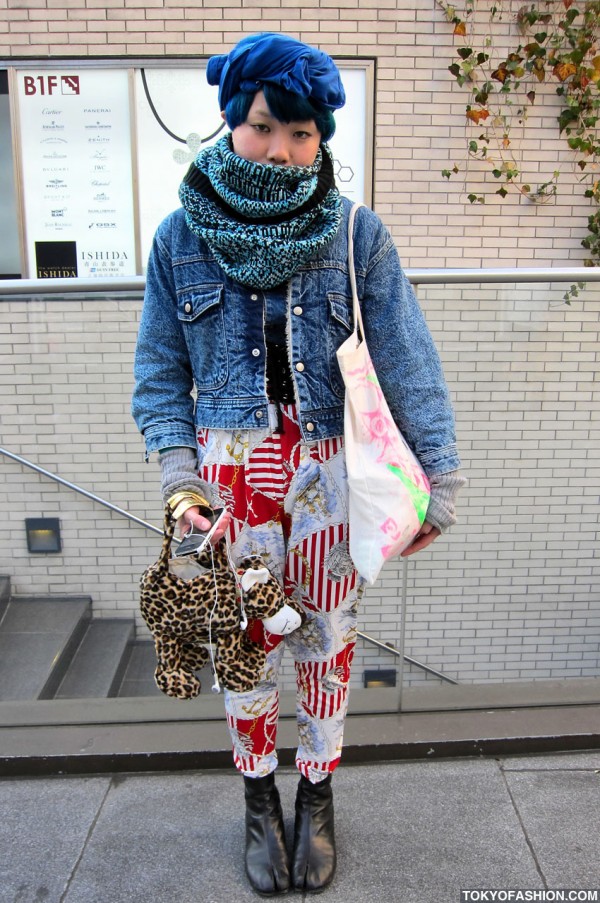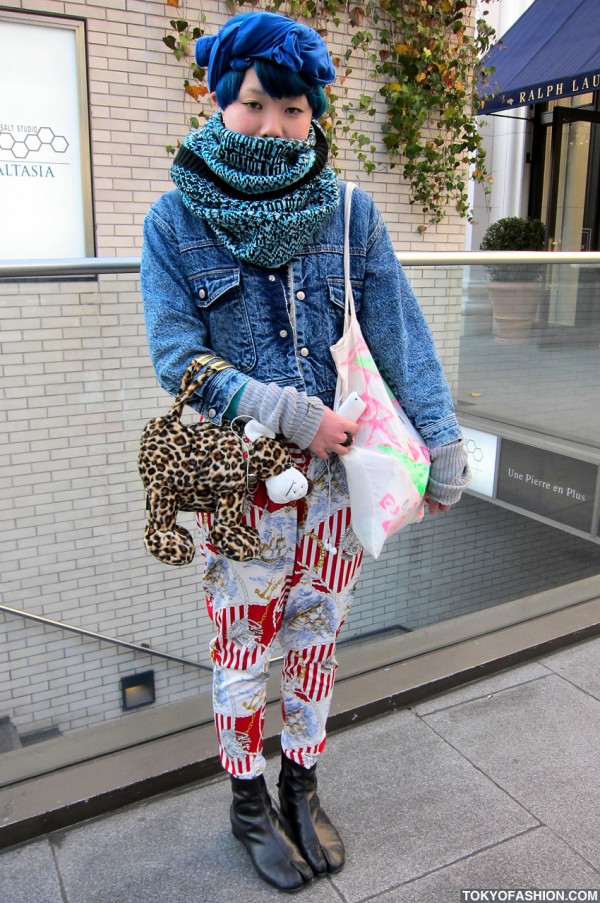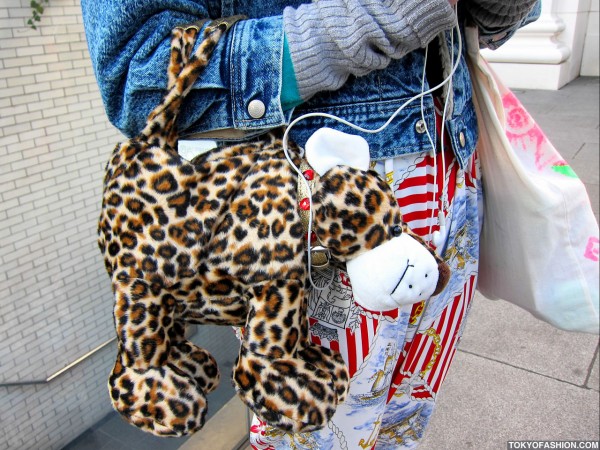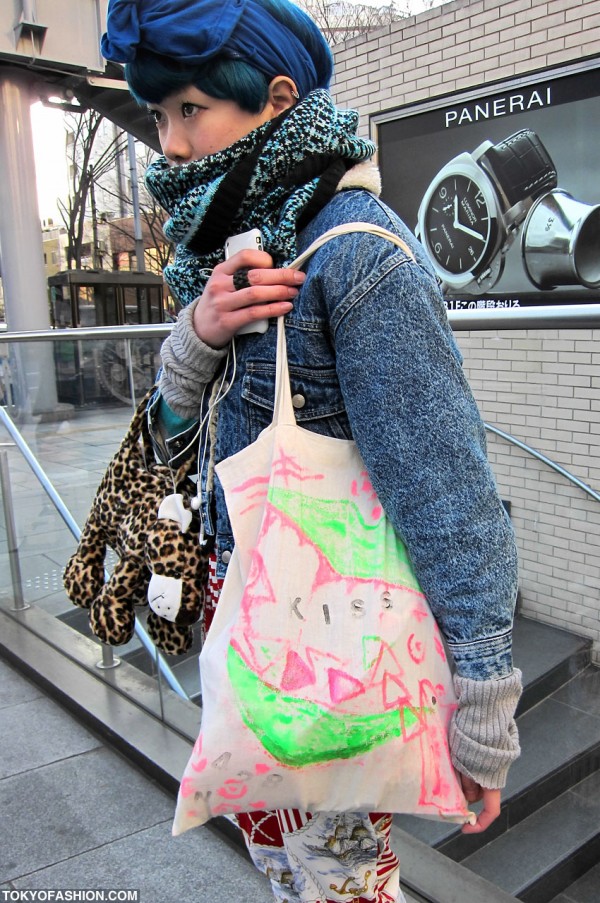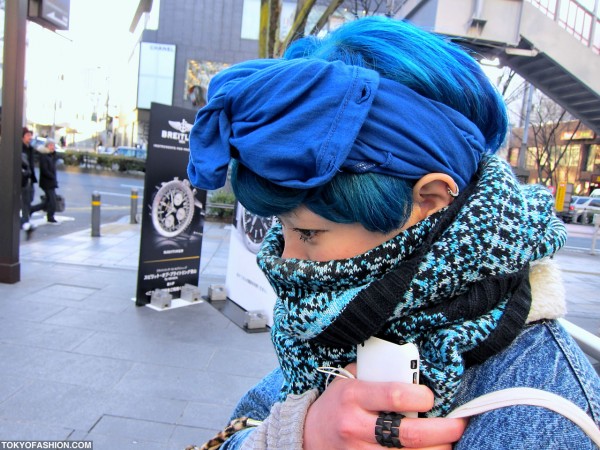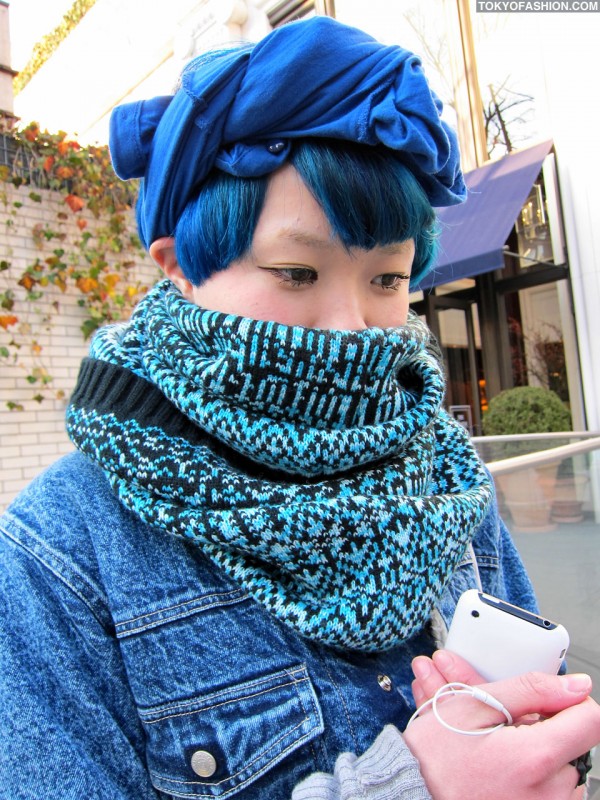 Click any of the pictures to enlarge them.