Japanese Girl With Braids & Fedora Hat
This stylish Japanese girl was photographed on Cat Street in Harajuku. She has long braids in her hair under a black fedora hat. She's also wearing a black shredded scarf over a white long sleeve top, black shiny pants, and red heels. Her necklace and bracelet are made of matching large shiny silver balls, and her red nail polish matches her shoes. She's also carrying a black shiny handbag.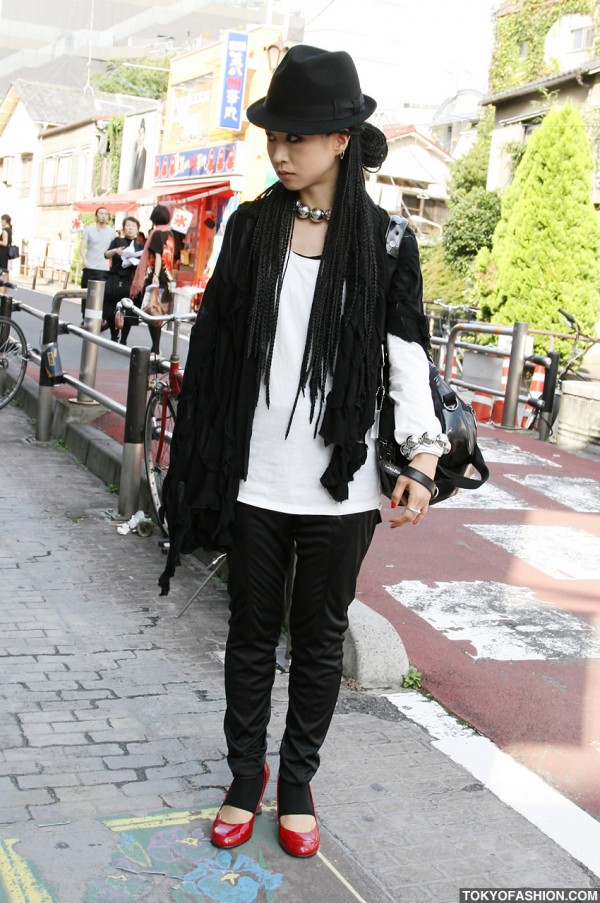 Click the photo to see it bigger.